VA Homes for Sale in California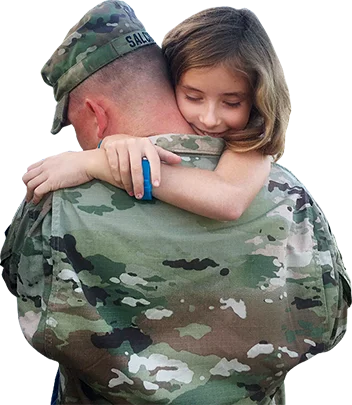 Are you interested in moving and need a list of VA homes for sale in Southern California? Browse our list of VA loan homes for sale! Our VA home search pages are just the right place to begin your journey to homeownership in California.
Search for Homes
Veterans Think California is a Great Place to Live
California has more active-duty military residents than any other state, and many of them especially love Southern California. In fact, according to data collected from Black Knight Financial Services, 3.5% of all home loans obtained in Los Angeles County in 2018 were VA home loans; a whopping 6% of all home loans in San Diego County in 2018 were VA home loans. There is no doubt that San Diego's military bases and sites draw Veterans there. The Marines Corp Base Camp Pendleton, navy ports and air bases draw service members. Many of them choose to stay in California upon retirement because the quality of life is so high.
Don't make the mistake of thinking that San Diego is the only place Veterans gravitate! There is endless outdoor recreation and adventure in California. You can fill your downtime with trips to the coast, mountains or deserts. All of the counties in Southern California have their unique arts and culture scenes. Just about every type of food and cuisine is available in Southern California, from delicious hole-in-the-wall establishments to foodie niches. You can use your VA education benefits by attending any one of California's top-notch institutions of higher education.
Interested in learning more about home buying, in moving forward on one of the VA approved homes for sale in California? You will definitely want to read some of our articles detailing the incredible benefits of using a VA home loan over a conventional loan. Just a few of those benefits include no down payment and private mortgage insurance is not required. You will also find greater flexibility for credit and income requirements. Don't rule out get a VA home loan if you have a history of bankruptcy or foreclosure! As you can see, a VA home loan gives you an incredible opportunity to find the right home for you in Southern California. You can't miss this opportunity! Start looking at homes for sale in Southern California right now!
You can find listings for VA Homes for Sale on our site for many areas in California. Here are some of the examples:
You can browse our full city list here.
Ready to Move on Your VA Home Search? Contact SoCal VA Homes Today!
How is SoCal VA Homes different from other lenders and real estate brokers? We thoroughly know the real estate industry and everything that you can possibly expect to encounter when using a VA home loan. More importantly, we care deeply about Veterans. We understand that you sacrificed, and we want to give back to you. That's why we developed three breakthrough programs to transform your home buying experience. The Dreamweaver Home Purchase Process is our flagship program. If you are interested in building your house, we have a 100% Construction Home Loan program. The Veteran's Angel Program is SoCal VA Homes three-pronged approach to securing just the right home for you.
Don't wait another day! Let's start this journey together. You can find out more about using your VA home loan benefits on our blog. Send us a message right now or call us today (949) 268-7742 for more information!