VA Approved Homes for Sale California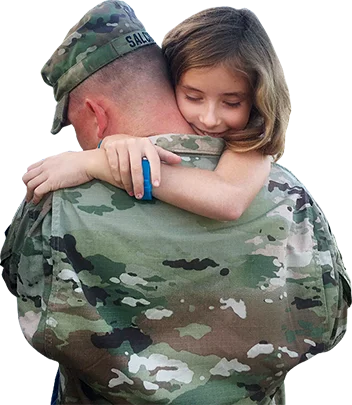 Are you looking for VA approved homes for sale in Southern California? We only work with active military and Veterans, so our VA approved homes list in each city or county have been very helpful to our clients wishing to use a VA loan on homes for sale.
Our search engine built exclusively for you is a great place to begin your journey of homeownership in California.
We also recommend viewing the short video below about VA approved homes for sale. It will help you understand why most single family homes are VA approved "by default," and VA approved condos require a little more homework.
Watch the video:
Search for Homes
Veterans Are Achieving Great Success When Buying in CA!
As Veterans comb the state for VA approved homes for sale in California, they are being rewarded with greater success rates, when achieving home ownership.
VA purchase loans have become more popular today with total VA loan volume now accounting for 10% of the US mortgage market.  The advantages of these loans to
you as a Veteran include no down payment, no mortgage insurance, and have no maximum loan amount.
As you consider these advantages and look over our list of VA approved homes for sale, maybe it is time for you to move from the renter's category to the exciting status of home ownership! Keep in mind, to qualify, as per VA guidelines, you must have satisfactory credit, sufficient income to meet your monthly payment obligations and a valid Certificate of Eligibility (COE).
While you view our VA approved homes list, in your desired city, keep in mind these additional VA loan benefits.  According to Ellie Mae, a mortgage software service, VA loans have had the lowest average interest rates for the past four years.  Also, the lending rules are more flexible making It easier for you to qualify for our VA approved homes.
Remember, these VA loans are backed by a government guarantee and there is no prepayment penalty if you pay off loan early.  And when you, as a Veteran, see how powerful this loan is in the marketplace, you will make a more educated decision when it comes to selecting your castle to purchase from our VA approved homes list.
As you think about using your VA loan to buy in California, keep in mind what kind of properties qualify.  The single-family home, of course, is the first choice of most VA buyers.
Again, condominiums are eligible for VA financing if the entire complex has received VA approval.  Veteran buyers can see whether a condo complex is accepted for VA financing by checking the VA's current list of approved condos or asking a lender to determine approval status.
Modular and mobile homes are eligible for VA financing if they are attached to a permanent foundation and meet certain square footage and living condition guidelines. Obtaining a VA construction loan is possible, but tricky.  Builders, plans and building sites must be VA-approved.  Both vacant land and Co-ops are not approved for VA loans.
Whatever your choice is when you use your VA loan on homes for sale, make sure to browse your favorite location on our VA approved homes list, and then call our office for any additional assistance on condos, ok?
Veterans & Active Military At Home in SoCal!
California has more active-duty military residents than any other state, and many of them especially love Southern California. In fact, according to data collected from Black Knight Financial Services, 3.5% of all home loans obtained in Los Angeles County were VA home loans; a whopping 6% of all home loans in San Diego County were VA home loans.
There is no doubt that San Diego's military bases and sites draw Veterans there. The Marines Corp Base Camp Pendleton, navy ports and air bases draw service members. Many of them choose to stay in California upon retirement because the quality of life is so high.
Don't make the mistake of thinking that San Diego is the only place Veterans gravitate! There is endless outdoor recreation and adventure in California. You can fill your downtime with trips to the coast, mountains or deserts.
All of the counties in Southern California have their unique arts and culture scenes. Just about every type of food and cuisine is available in Southern California, from delicious hole-in-the-wall establishments to foodie niches. You can use your VA education benefits by attending any one of California's top-notch institutions of higher education.
Interested in learning more about home buying, in moving forward on one of the VA approved homes for sale in California? You will definitely want to read some of our articles detailing the incredible benefits of using a VA home loan over a conventional loan.
Just a few of those benefits include no down payment and private mortgage insurance is not required. You will also find greater flexibility for credit and income requirements. Don't rule out get a VA home loan if you have a history of bankruptcy or foreclosure! As you can see, a VA home loan gives you an incredible opportunity to find the right home for you in Southern California. You can't miss this opportunity! Start looking at homes for sale in Southern California right now!
You can find listings for VA approved homes for sale on our site for many areas in California.
You can browse our full city list here.
"We are Veterans helping Veterans using a set of Unique & powerful Programs creating EASIER, BETTER ways to buy homes using your VA loan!"
How is SoCal VA Homes different from other lenders and real estate brokers?
We know the real estate business inside & out...everything that you could possibly expect to encounter when using your VA home loan to negotiate a purchase contract.
More importantly, we care deeply about our mission to help Veterans.
Because our team is mostly Veterans, we understand your commitment and sacrifices, and we want to give back to you. That's why we developed three breakthrough programs to transform your home buying experience. The Dreamweaver Home Purchase Process is our flagship program. If you are interested in building your house, we have a 100% Construction Home Loan program. The Veteran's Angel Program deploys three (3) tactical advantages when securing just the right home for you.
Don't wait another day! Let's start this journey together. Call us today (949) 268-7742 for more information!