How much house can I afford VA loan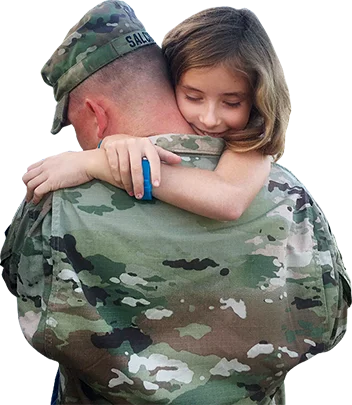 How Much House Can I Afford - VA Loan
As a VA home buyer, at the start of the process of searching for your dream home, you may be asking the important question, "How much house can I afford with a VA loan?"
This brief video will offer tips on using our VA home loan affordability calculator :
VA home loan affordability calculator
As a Veteran home buyer, you don't want to end up with a mortgage payment that feels uncomfortable and makes you feel "house poor," so using our VA home loan affordability calculator can be an intelligent first step.
It is important to be realistic when evaluating your monthly income and expenses as it relates to your projected house payment.  It's also smart financial planning to always leave room in your family budget for unexpected costs or unforeseen emergencies.
When using our VA home loan affordability calculator, you have the tools to take into account, not only primary items, such as total monthly income, the resulting new VA loan payment, and other debts such as car loans and student loans, but also you can determine if you want to use your savings for a down payment. It's certainly worth mention that financial planners always recommend to have three to six months in cash in reserves, factoring in your VA loan payment and all other monthly debts and expenses.
An important metric that VA loan underwriters use to calculate the maximum loan amount a Veteran can borrow is their debt-to-income ratio, or DTI.  VA loan underwriters focus on this number because they do not want you to be overextended and unable to make your mortgage payment.
Our VA home affordability calculator helps you measure your debt ratio from the left to the right on our scale. We begin with a 41% ratio on the left, notated as "No Worries." At the "Top of the range," on the right, the ratio may exceed 65%. In some cases, our VA borrowers can properly budget for these higher ratios, particularly those with higher incomes.
VA lenders will consider three key factors in evaluating your question of, "How much house can I afford with a VA loan?"
VA home buyer's total monthly income
VA home buyer's current monthly obligations and expenses.
VA Home buyer's credit profile and credit scores
A credit profile without derogatory credit and having high credit scores is very important for the lender in evaluating the buyer's ability to afford a mortgage resulting in a high debt ratio.
Once a VA buyer achieves a particular level of credit worthiness, usually measured by credit scores and depth of their credit profile, these VA buyers can get an automated underwriting loan approval. This is the most common and desired alternative to a manually underwritten loan approval, because this results in a much higher maximum loan amount which in turn allows the VA home buyer to afford a much larger home!
As a practical matter, The National Association of Realtors (NAR) found the most common sacrifices homebuyers make to afford their new home included cutting down on entertainment, clothing purchases and vacation plans. Earning money on a second job was of course mentioned as well.
The NAR publishes a home affordability index, which does a terrific job of measuring home affordability in general. SoCal VA Homes publishes the Van Brady Report, which drills down into affordability county by county, answering the question, specifically for Veterans, "How much house can I afford in California?"
When researching how much house can I afford with a VA loan, we encourage you to call 949-268-7742 and speak with one of our Sr. VA Loan Technicians at SoCal VA homes today!
As Seen on ABC 10 5:00 O'Clock News