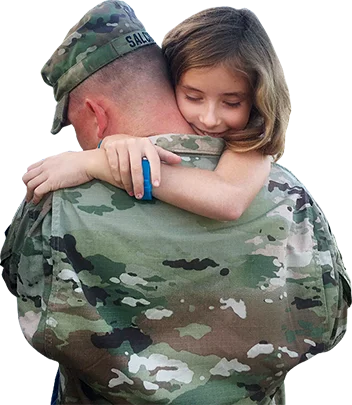 An open letter to you…from our founder, Peter Van Brady
Let's get this out of the way first...our company SoCal VA Homes does not sell investments - never will.
However, aside from innovating to help Veterans buy homes, this is actually my favorite subject!
Thanks to dad, I made my first stock purchase in my teens, and the topic is one I'm seriously passionate about and want to share my knowledge. 
By my senior year at Santa Barbara, I was investing in stock warrants and NASDAQ stocks.
My father, who passed away at the age of 88, in April of 2019, was a genius a picking stocks.  His stellar career, side by side with his twin brother William J. Brady, had many high points.
At his company Presidio Management's apex in 1999, their team managed about 400MM in high growth stocks.  His stock picking acumen landed him in Forbes magazine for 10 years running!
He has an epic quote from an article in Forbes:  
"Van Brady is the current hero of our pick-only-one contest. His picks have beaten the market for eight years running. (There's only 1 chance in 256 that random guessing could deliver such consistency.) Had you bought every one of Brady's picks beginning in 1989 and sold them at the end of each year, you would have a cumulative gain (before trading costs and taxes) of 43,000% by now."
In the years following my graduation from Santa Barbara, I would obtain securities and commodities licenses, Series 3, 6 & 63.  I traded commodities for clients from 1987-1989, where I developed a love for the gyrations of the bond markets – an infatuation that still exists today, as I keep a daily eye on mortgage bonds for optimal opportunities to lock loans.
In 2008, I began my career as a manager and sponsor of real estate investment opportunities.  I started SARTRE, LLC, my real estate investment company.  And that led to the innovation of the Dreamweaver Home Purchase ProcessTM.  Without all that career history and genealogy, SoCalVAHomes would have not been born!
As Seen on ABC 10 5:00 O'Clock News