Veteran friendly Real Estate Agents & Sr. VA Loan Professionals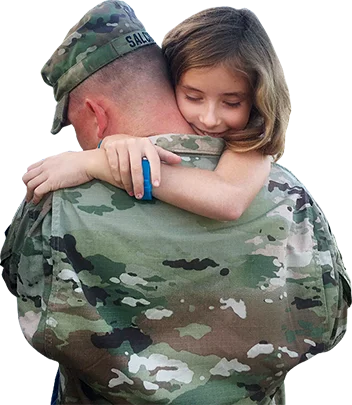 Our experienced team of military Veteran "VA savvy," Veteran friendly real estate agents & Sr. VA loan Professionals utilizes a set of very powerful programs only found here.  Combine our team with our programs to achieve easier, better ways to buy a home using your VA loan.
These programs have been called breakthrough…but we don't want to oversell it.
All of our programs utilize your #1 VA benefit that you have earned – your VA home loan entitlement.  This set of game-changing programs, only available at SoCal VA Homes, formed the origin of our story…and ultimately, why we exist…why we do what we do!
Program #1: The Dreamweaver Home Purchase ProcessTM
Our Flagship Program, The Dreamweaver Home Purchase ProcessTM can provide the most amazing result when buying just the right home!  It is a one-of-a-kind finish…a fully CUSTOM renovated home for you – every time!  It's not too good to be true, just watch the videos of clients who own these homes!  This home buying process boasts incredible advantages for you:
You get the benefit of a cash offer made on your behalf, maximizing negotiating power.
You are directly involved in making choices for all aspects of renovations.
You get the benefit of using our cash to renovate the home.
You use your VA home loan to finance and transfer the home to you.
Your goal and ours is to accomplish this with zero down & zero out of pocket.
Program #2: The 100% VA Construction Loan
This program is almost a "unicorn!" It's nearly unavailable in the industry because almost no company wants to bet on the success of the VA borrower.  This program allows for the purchase of land and the construction of a home, either manufactured home or stick build.
Program #3: The VA Renovation Loan
This program is a "lost leader" and rarely promoted (outside of SoCal VA Homes.)  It allows for minor renovations by a licensed contractor IN EXCESS of the appraised value.  That's the magic right there!  An extra $35,000 – $50,000 can be financed over and above the purchase price.  Those funds are distributed through an escrow draw to the contractor.  Call 949-829-5674 and ask for a Sr. VA Loan Technician to learn more.
Utilized in a purchase or refinance, this program can deliver just what you need in the right circumstances.  It can also be coupled with our Veterans Angel Program.  See next.
Program #4: The Veteran's Angel Program
This is our most popular and widely used program.  When making traditional VA offers, Veterans are frequently at a disadvantage.  As active military or a Veteran using your VA loan to buy a home, it VERY important that you clearly understand the market forces that oppose you and why sellers are hesitant to accept your VA Offer.  These obstacles to your VA offer are clearly outlined on the program page.
At SoCal VA Homes, we don't make "typical VA offers to purchase."  We utilize a focused strategy employing three tactical advantages to get the seller to say, "YES."  We strategically (and powerfully) present our Veteran client's offer to purchase a home.  These tactical advantages have been developed over years of experience and employ trade secrets to your advantage.
The Veteran's Angel Program is guaranteed to make it easier for you to use your VA loan to buy a home. It has proven time and time again to dramatically improve your competitive edge and deliver better results.  It is at the heart and pulse of our motto, "Easier, Better Ways to Buy a Home Using Your VA Loan."
To learn more about our tactical advantages and trade secrets click below:
Again, for a live demo and video presentation of how our unique and powerful programs can benefit you, text DEMO to 949-326-2446 or click here to text and start the demo.
If you're ready to begin your journey to getting just the right home for you, then get your edition of The Plan to Buy a Home from SoCal VA Homes and let's Get Started Now.
To speak with a Client Services Specialist today, call 888-556-2018.
As Seen on ABC 10 5:00 O'Clock News