VA New Construction Loan - VA One Time Close Construction Loan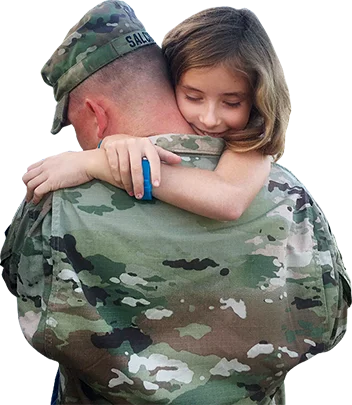 The VA Construction Loan
A Complete Hand Book: Roadmaps, Guides & Co-Pilots!
Peter Van Brady
Founder of
SoCal VA Homes
Author: Avoiding Mistakes & Crushing Your Deals Using Your VA Loan
January 18, 2020 (last updated November 21, 2022)
We are a lender who offers VA construction loans. You've found the right place!
Are you an active service member, Veteran, or surviving spouse looking to build a home? If so, the VA construction loan may be just the right tool to achieve your goal. Like traditional VA purchase loans, a VA construction loan offers some exclusive and unique benefits that can help to make homeownership more affordable.
VA Construction loan lenders can be much harder to find than other loans because the process to fund the loan is more complicated and the risks to the lender are higher. In this "handbook" you will find everything you need to take the important steps to buy land and build a home using a VA construction loan, and you'll have our support to guide you along the way.
Watch this video to clearly map out the three separate moving parts of the process and learn how to overcome any challenges and achieve your ideal home for you and your family!
Get your copy of The Plan to Build a Home. Understanding this guide is essential to our process of helping you achieve your goal.
Get your copy of THE PLAN to Build a Home
Inquiring About a VA New Construction Loan?
IMPORTANT DISTINCTION: If you are planning to buy a home that is nearly completed and offered for sale from a home builder, you might have searched the internet using the term  "VA new construction loan". In this case, the loan you need would not be a construction loan because you are not building the home yourself. Because the builder is offering the home for sale, you will need a traditional VA purchase loan.
In this common scenario, searching for a "VA loan for new construction" may have made sense. However, the main focus of this handbook is for Veterans who are ambitious and plan to buy the land and build their home themselves, with zero down, with the help of a licensed contractor.
If you simply need a VA loan to purchase your home from a builder, you can apply here or call us at 949-268-7742 and we can fund your VA purchase loan!
Back to the VA construction loan:
Ideally, with a VA Construction Loan (to build), you may enjoy these benefits:
Buy your lot and land for Zero Down
Get a One Time Close VA Loan with Zero Closing Costs
Finance your entitlements, permits & architectural plans
Build your ideal home
Manufactured Homes / Modular Homes OK
VA Construction to Permanent Loan Risks & Rewards!
Are you wondering how the heck Veterans get a VA construction loan to buy land and build a new house? Can it really be done? Yes, but the first step is a challenge! First, you have to find a lender, and VA construction loan lenders are a rare breed indeed! The loan product that you will need is called a "VA Construction to Permanent" loan, primarily because it's a zero down VA loan.
To understand why this loan program is so scarce, let's examine some of the risks that make most VA lenders shy away from making a VA construction to permanent loan:
Incomplete construction: Most lenders are concerned about foreclosing on an incomplete project. Unfortunately, there are many reasons why a home may not get finished.
Appraised value risk: Lenders are also concerned about the accuracy of the VA appraisal done in the beginning of the process. The appraisal is done during initial loan approval and is partially based on sales "comparables" which are other recent sales in the area where you want to build. Because borrowers frequently want to use a modular home, the "comps" that an appraiser will use can be far away in location from the appraised property. This can also be the case for "stick built" homes. Accurately assessing a finished home's value before it is built can be guesswork and the adjustments on the appraisal report, to arrive at final value, can be significant.
Market value risk: It can take 9-12 months to build a home. What if values are dropping? The finished home may not be worth what the initial appraisal stated it should be worth.
Interest rate risk: Because it can take 9-12 months from the funding of the VA construction to permanent loan to convert to regular payments on the permanent VA fixed rate loan, there are serious interest rate, lock timing, and lock duration considerations. The permanent, fixed rate VA loan must be locked for as long as nine months. There is an expense to that extra-long lock duration and a special process that needs to be implemented for the VA loan to be saleable into the GNMA security.
Borrower stability risk: Will the borrowers finances remain stable from the time of funding, through the construction to permanent VA loan? That's about a year in some cases. Life happens, right? Things change and so do borrower's finances.
The VA One Time Close Construction Loan – Nuts & Bolts!
All VA construction loans are the same as a VA Construction-to-Permanent loans, and they are all a VA one-time close loans. Why is this? Because, for a VA loan to be eligible to participate in the VA Guaranty Program, the final loan product must be converted to a traditional, permanent VA Loan. So if you are trying to buy land and build a home without a down payment - the "classic VA way" – there is only ONE WAY to do this.
To underwrite this special one-time close loan without a down payment, a VA construction loan lender must underwrite the file by layering the VA loan guidelines on top of rigorous construction loan underwriting and funds disbursement.
This task is a much larger endeavor and takes extra discipline. All of the expectations of getting a VA One Time Close Construction Loan successfully approved and funded gets passed back to you, the borrower, in the form of a large volume of requests for documentation. This journey is not for those without commitment!
There are lots of moving parts to this program, and we'll discuss them all.
What are VA construction loans vs. traditional construction loans?
A traditional construction loan is typically a short-term loan provided by a private or institutional lender that's designed to help qualified borrowers finance the costs of purchasing land and building a home. For loans other than VA, a down payment is typically required to buy the land and begin the project.
Instead of the full loan amount being handed over to the builder upfront, construction loan funds are released in stages as the scheduled work is completed, and upon the borrower's and lender's approval.
How does the VA construction loan process work?
The VA construction loan process varies depending on which type of loan you get — one-time or two-time close. Here's an overview of the main differences between the two.
The one-time close VA construction loan process
The VA one-time close construction loan has one single closing date for both the short-term construction financing and the permanent 30 Year Fixed VA loan. Once your home is built, your lender will modify your construction loan into a permanent VA home loan.
You won't have to undergo the closing process a second time. There is no down payment required to purchase the land. This helps to slightly streamline your borrowing experience and minimize the closing costs, because you will only pay once.. However, these loans are harder to find, as you might have already discovered.
The two-time close construction loan process
The two-time close process involves taking out two separate loans. The first loan is defined as a traditonal construction loan, and it finances most of the cost of building your new home, as the funds are released in stages. It's typically a short-term, 9-12 month loan from a lender that specializes in construction financing.
The second loan is your permanent mortgage, which you'll use to refinance the construction loan once your home is built. It could be a VA loan or any conventional loan. Most borrowers take out a regular VA purchase loan to replace their construction loan. However, in certain circumstances, you may qualify for a VA cash-out refinance loan if the new appraised value of your house is higher than the construction loan balance.
The two-time close process requires you to go through the mortgage application and closing process twice, so you'll also pay closing costs twice. The "take-out" loan as it is commonly called, which "takes out" or refinances the construction loan can be any permanent loan, including a traditional VA loan.
VA Construction Loan Requirements
Borrower Requirements
To qualify for a VA construction loan, the Veteran must meet requirements set by the VA and by your VA-approved lender.
The VA requires that borrowers are military service members, Veterans, National Guard members, Reserve members, or surviving spouses. Additionally, you'll have to meet certain service and discharge requirements. For example, current service members must have served for at least 90 continuous days.
To prove that you qualify for a VA home loan with the VA, you'll need to provide a certificate of eligibility (COE) to your lender. You can request it from the VA by mail or online via the VA portal.
Then, you can apply with a niche VA construction loan lender which will provide an initial loan approval based on your credit history and income. The VA doesn't set any credit score or debt-to-income ratio requirements for VA loans. However, lenders who make VA construction loans have differing guidelines. If you have poor credit, you won't get approved – too risky! For a debt-to-income ratio higher than 41% or 55%, you'll need to meet slightly higher underwriting standards.
Minimum property requirements
There are also a few requirements regarding the home you're planning to build. First, it will need to be your primary residence and must meet the VA's minimum property requirements. When you apply for a construction loan, you'll have to submit complete building plans and specs to the lender for review.
Borrowers are also required to work with a VA-registered builder. However, any builder that is properly licensed can request a VA builder ID, which is usually granted within a few business days. So this requirement shouldn't limit your options.
What fees come with a VA construction loan?
All VA loans, including VA construction loans, come with a funding fee that helps to cover the cost of the program. It ranges from 1.4% to 3.6% of your total loan amount, depending on whether or not you've used your entitlement before and how much money you're putting down.
However, you may be exempt from paying this funding fee if you meet certain criteria, such as receiving compensation for a service-related disability or being a surviving spouse or Purple Heart recipient. You may also be able to negotiate with the seller of the land and get them to cover part or all of the closing costs. But keep in mind that sellers can't pay more than 4% of the total loan amount in seller's concessions.
VA construction loans may have origination fees and associated closing costs. VA construction loan lenders must abide by the same VA guidelines, so we are only allowed to charge 1% of the loan amount as an origination fee. However, VA construction loans allow lenders to charge up to 2% of the mortgage balance under specific circumstances. Typically, all of the closing costs, including any origination fees, are financed in to into the builder's contract to build the home for you.
In addition to the origination fee if any, there will be certain closing costs, such as the credit report fee, recording fee, VA appraisal fee, hazard insurance, state and local taxes, and title insurance. Again, you may be able to negotiate with the seller and get them to cover some of these fees, but they are usually paid for in the contract with the builder.
Non-allowable fees
There are many fees that the VA doesn't allow borrowers to cover to ensure that  closing costs remain reasonable and affordable. If there is an origination fee, here's a list of non-allowable fees you're not supposed to pay as a VA loan borrower. It's acceptable for the seller or builder to pay these:
Lender's appraisals
Real estate commissions and brokerage fees
Escrow charges and notary fees
Document preparation, photograph, and postage fees
Attorney's services (except for title work)
Loan closing, application, or processing fees
Rate lock-in fees
Commitment fees and marketing fees
Trustee's fees and tax service fees
Fees for loan brokers or finders
Termite report fees
VA Construction Loan Interest Rates
VA construction loan interest rates are typically broken down into two parts:
Construction draw interest rate
This component of the VA construction loan interest rate is charged in the beginning. It's very similar to a home equity line, without the revolving component. An advance is requested from the lender to fund each segment of the construction process, including buying the land at initial closing.
All subsequent advances will typically bear the same interest rate, although it is possible for a VA construction loan lender to create a "floating rate" tied to an index such as the prime rate. The interest will continue to accrue, as subsequent advances are made. Interest expense will accumulate in total until the permanent VA loan pays off all the accrued interest at one time.
VA loan interest rate
This component of the VA construction loan interest rate has a permanent fixed interest rate, completely separated from the draw rate. It may or may not be the same rate as the construction draw rate. This interest rate is typically fixed for 30 years, and the note rate is a function of the permanent 30-year fixed rate VA loan.
Because of the unusual aspects of VA Construction loans, please call for current rates. Call us today at 949-268-7742.
How to get a VA construction loan in 8 steps
As a borrower, figuring out how to get a VA construction loan can be challenging. Here's a step-by-step road map to help guide you through the process.
1.   Confirm eligibility (get a COE)
The first step in the process is to get a COE from the VA, which can be requested by mail or online through the VA portal. SoCal VA Homes can also obtain it for you. When you request your COE, you may need to submit supporting documents to verify your eligibility. Veterans must send a copy of their discharge or separation papers, while active service members need a statement of service signed by their commanding officer. In most cases, the VA portal will request a social security number and the year you were born, and the COE will be provided instantly!
2.   Find a suitable VA construction loan lender
Next, you'll have to do some research to find a VA construction loan lender. Since VA construction loans are complex and somewhat uncommon, it may take some extra legwork to find an experienced lender who's qualified and trustworthy like SoCal VA Homes.
3.   Get preapproved for the loan
Once you've found a suitable lender, you can get pre-approved for a loan. During the screening process, your lender will usually ask for documents to verify your income and assets such as pay stubs, bank statements, and tax returns.
4.   Find a home builder or contractor
The VA requires borrowers to work with a VA-registered builder. To make it easier to find one, it has compiled a list of registered builders. However, if you prefer to work with a certain builder that is not VA-registered, they can apply for a VA builder ID.
5.   Get an appraisal on the land with your building plans
Before construction can begin, your building plans must pass a VA appraisal. To avoid a low appraisal, it's recommended that your home's proposed size, design, and style matches other houses in the area.
6.   Finalize loan and build
The closing process for a VA construction loan usually takes a total of 45 to 90 days. After you sign all the paperwork and finalize the loan, your lender will advance the funds to pay for the land and pay off any existing loan.
7.   Final VA inspection or appraisal
Once construction is complete, your home will undergo a final VA inspection. The purpose of the inspection is to ensure the home was built according to the approved plans and meets the VA's safety and habitability standards. If you took out a two-time close construction loan, your home may be reappraised instead as part of the application process for your second loan.
8.   Modify or refinance the construction loan
The final step in the process is loan modification. If you took out a one-time close construction loan, your lender will convert it into a permanent mortgage and you'll begin making payments. Borrowers with a two-time close loan will have to finish applying for a permanent VA loan and go through a second closing process to refinance their construction loan.
Once your permanent mortgage is in place, all that's left to do is enjoy your dream home!
Get your copy of The Plan to Build a Home. Understanding this guide is essential to our process of helping you achieve your goal.
Get your copy of THE PLAN to Build a Home
FAQs about VA construction loans
If you still have questions about VA construction loans, check out answers to these common questions.
What states are VA construction loans most popular?
Lenders that make VA construction loans often lend in many states across the US. VA construction loans are very popular in California, especially in counties such as San Diego, where so many Veterans live. Texas and Florida also have large populations of Veterans and lower home prices which make this program ideal.
When is the funding fee due on a VA construction loan?
The funding fee is typically financed into your VA construction loan and therefore included in your permanent VA loan amount, after construction has been completed. The funding fee can exceed the appraised value.
Can a VA loan be used for construction?
A regular VA purchase loan can't be used to build a home. Borrowers must take out a construction loan to cover building costs, which can be converted or refinanced into a VA purchase loan once construction is complete.
What credit score do you need for a VA construction loan?
The VA doesn't have any minimum credit score requirements for VA loan eligibility. However, lenders are permitted to set their own standards and screen applicants accordingly. For example, they may deny applicants who have a low credit score or negative credit history.
What fees do builders have to pay on VA construction loans?
During construction, builders are required to cover interest payments on VA construction loans. They also have to pay all fees normally covered by builders, including inspection fees, title updates, title update fees, hazard insurance, and property taxes. All of this is included in your contract with the builder and financed into the permanent VA loan after construction is complete.
Again, it is important to understand the lender's risk.
Because many lenders want to avoid the VA construction to permanent loan, deeming it as too risky, they will instead offer a traditional construction loan. This loan will require a large down payment or equity in the land. They will fund a short-term loan for the construction only. Once the construction is finished and the certificate of occupancy is granted, the borrower can then refinance, exchanging the construction loan for a typical VA home loan.
This isn't ideal if you don't have the down payment or already own the land. That is why the one-time close VA construction loan exists! The lender takes on additional risk and both the Veteran and the lender are rewarded for their efforts!
This video explains WHY it's so difficult to find a VA Construction Loan, and why it's very risky for the lender to fund. This may help you better appreciate the process!
As Seen on ABC 10 5:00 O'Clock News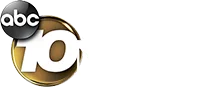 Watch what our clients are saying about us