VA New Construction Loan - Buy Land And Build A Home Using Your VA Home Loan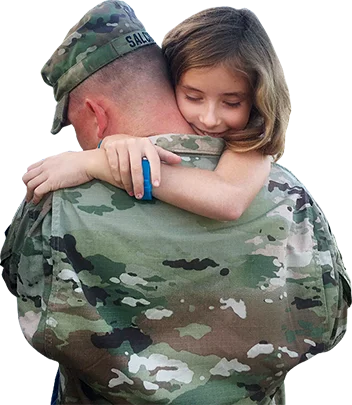 100% Financing VA Construction Loans to Buy Land And Build Homes
Are You Searching For a VA Home Construction Loan Lender?
100% VA Construction Loans for Veterans in CA Zero Down – Zero Closing
Veterans sometimes wonder, are there VA home construction loans? Where can I find a VA loan new construction lender? The answer is YES, the VA does provide its VA Guarantee for this type of home loan, and SoCal VA homes is the VA lender you need!
Construction Loans for Veterans
Zero Down
Zero Closing
Buy your lot and land
Build your dream home
Take advantage of your VA benefits
How to Use a VA Home Loan for New Construction
Are you wondering how Veterans can get a VA construction loan to build a new house in Southern California? The first step is to find a lender willing to fund VA home construction loans. This can sometimes be difficult. Many lenders are hesitant to deal with the upfront costs of construction. They worry about foreclosing on an incomplete project part way through construction. Lenders are also concerned about the accuracy of the home appraisal done in the beginning of the process, the appraisal done prior to loan approval. They worry about whether the actual monetary value of the constructed home will be the same as the initial appraisal. Because many lenders perceive bundling new construction loans with permanent VA loans as risky, they will often fund a short-term loan for the construction only. In this scenario, once the house is built, the borrower can then refinance, exchanging the construction loan for a long-term VA home loan.
However, not all lenders see this as the only viable solution! SoCal VA Homes provides a Construction to Permanent Loan in one single closing. This is much easier for the borrower! SoCal VA Homes exists to make things as easy as possible for the VA homebuyer. We believe in innovation and commitment to our VA home buying community. (Just a weirdly constructed sentence.)
Some lenders will consider a VA home construction loan only alongside a requirement that the buyer put money down. This goes against one of the best benefits of VA home loans! A VA home loan does not typically require a down payment. SoCal VA Homes wants to make things as easy as possible for you, and we do not require money down in the beginning as other lenders might for construction loans.
Finally, once you get the financing squared away, you will need to work with a builder who has a valid VA builder ID. You will also need a VA appraisal and final inspection for your new home.
New Home Construction in California
In a survey by the Associated General Contractors of America from 2018, eighty-three percent of query respondents in California indicated they planned to expand the number of hourly workers in their company, anticipating increased construction projects for the following year. Seventy percent of respondents from California planned to hire more salaried field personnel and fifty-eight percent planned to hire salaried office personnel. This indicates very positive feelings about real estate broadly and home construction more specifically.
The state government in California has made housing availability and affordability a top priority, recognizing that the state is in drastic need of new housing. For many years, California has added jobs faster than homes have been built. That this situation needs to be balanced is understood at the state and city levels. The availability of new housing needs to increase. Now is the right time to tap into the market and build your new home!
Interested?
Step #1: Call our our 24 Hour Recording and listen very carefully!
800-883-1278 EXT 541
Step #2: Get your copy of THE PLAN to Build a Home
After listening to the recording, watch this 8 minute video. It will help you overcome the challenges of using you VA loan for construction.
VA Home Construction Loans are Available Now!
You can apply for a VA construction loan with SoCal VA Homes! Our 100% VA Construction Loan is one of three breakthrough programs for Veterans to transform your homebuying experience, and to get the results you're looking for. With our VA loan for new construction, you can finance the purchase of your lot or land, and then we guide you through the building process, all for zero down and zero closing. In contrast to other lenders, we fund a VA home construction loan to permanent home loan with one single closing.
Contact SoCal VA Homes to Find Out if You're Eligible For a VA Construction Loan Today!
If you're searching for a VA loan for new construction, you've found it! We at SoCal VA Homes are here to help you achieve just the right home for you, a home built according to your needs and preferences right on your own land. Continue reading our website and blog for more information! Give us a call at (949) 268-7742 today and find out it you are eligible for a VA home construction loan!
As Seen on ABC 10 5:00 O'Clock News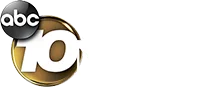 Watch what our clients are saying about us