VA Loan Credit Score Requirements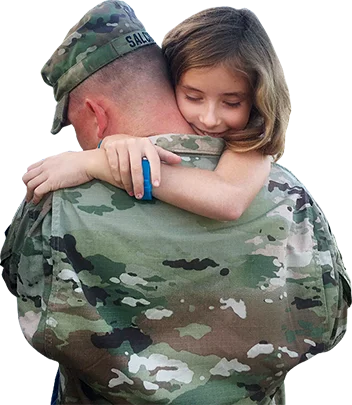 Va Loans
REAL ESTATE FOR VETERANS
VA Loan Credit Score Requirements: What You Should Know
One of the many perks of buying a home as a Veteran is the flexibility surrounding your credit history. While many lenders are hesitant to extend mortgages to those with a history of bankruptcies, foreclosures and bad credit, VA home loans are guaranteed by the government. Though the loans themselves are offered by private lenders, this government guaranty helps instill a sense of security in the lender. Ultimately, it is the Veteran who benefits most from this program – as it should be. Those curious about the credit score needed for a VA home loan can breathe a sigh of relief when they learn just how flexible most lenders are when it comes to extending a home loan to Veterans.
VA Loan Credit Score Requirements
Many Veterans are surprised to learn that the Depart of Veterans Affairs does not set a minimum required credit score for homebuyers. Individual lenders, however, may have their own threshold to be met. Generally speaking, those with at least a 620 FICO ® score will qualify for a VA home loan. In order to qualify for a loan, a Veteran's credit scores will be pulled, their credit patterns will be analyzed and a look at timely payments conducted in the last year will be examined.
Many young servicemembers lack a significant credit history. Borrowers will sometimes need to establish more of a credit history to be approved for a home loan. Those with debts in collections can also face challenges qualifying for a loan. Still, VA home loans are much more flexible than other options, as foreclosures and bankruptcies do not necessarily disqualify a Veteran. Anyone unsure of whether or not they would qualify for should still consider applying – you just might find yourself approved. Whether you have bad credit or no credit history at all, it's worth doing your homework and understanding the steps towards homeownership.
VA Loans and Credit Scores
A person's credit score changes constantly. If you don't initially qualify for a home loan because of your credit history, make plans to improve your score. Pay off high-interest debt ahead of deadlines and you'll watch your score increase quickly. Of course, a low credit score won't necessarily disqualify you from getting a VA home loan. Your employment record and current income can convince a lender to extend a loan to you despite your score.
VA loans are far from the only kind of option on the market, but they are typically the best option for those who qualify. Low interest rates make VA home loans the best deal available. Because VA home loan credit score requirements are so flexible, homeownership often becomes a real possibility for many for the first time. Connecting with the right lender is crucial. By working with So Cal VA Homes, you can explore your options and eligibility risk-free. No matter what is in your credit history, we can help you plan for your future as a homeowner.
As Seen on ABC 10 5:00 O'Clock News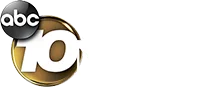 Watch what our clients are saying about us