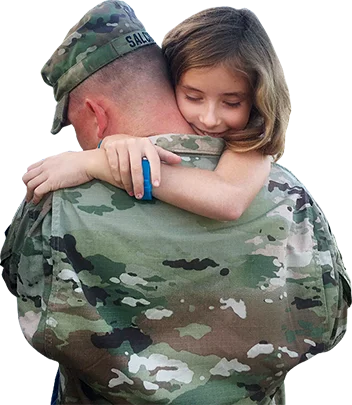 Discover The Seller's Choice:
Don't Sell Your Home to Just Anyone, Sell it to A Veteran.
Wouldn't you prefer to sell your home to a Veteran, Service Member or first responder, if they met your terms & sales price? Nine times out of ten (and of course complying with the Fair Housing Act), of course you would, right?
We offer two (2) POWEFUL OPTIONS to sell your home, using the most unique "machinery" in the industry, designed to benefit active military, Veterans and first responders.
OPTION #1: What if we could MAKE YOU A CASH OFFER, ON BEHALF OF THE VETERAN home buyer and close 10 DAYS? THIS is what we DO. See our video reviews of the Dreamweaver Home Purchase Process, demonstrating powerful results! 
The CASH OFFER will state:
NO appraisal
NO Repair Requests
No Commissions
NO Closing Costs
NO hidden costs
It's very straight forward. The CASH, The Veteran's Angel's Fund, LLC was created specifically to add benefit to YOU and the VA home buyer.
OPTION #2: Our military Veteran "Dream Team" will list & sell your home. SoCal VA Homes is staffed with military Veteran, CA licensed real estate agents, who choose to work with PEOPLE WHO SERVE! Our Dream Team of Real Estate PROS will demonstrate that additional level of commitment that you would hope to expect from a Veteran! Expect it. We are results driven!
Either option could be right for you, call us now at 949-268-7742 to discuss the benefits of both. Or you can request the Seller's Choice Tool Kit from this page.
In your Seller's Choice Tool Kit, you will receive:
A Comparative Market Analysis - an in depth review of your home's assets that may influence the sales price.
List of references & more testimonials
A Net Sheet when appropriate & obvious (Net Cash Proceeds from Sale)
Copy of Seller's Disclosures (so you'll see what's necessary)
Copy of our Marketing Plan to sell your home
Copy of our Listing Agreement for review
An introduction to our military Veteran Dream Team of Agents
After submitting your contact info, on the next web page: a report on the Biggest Mistakes Sellers Make