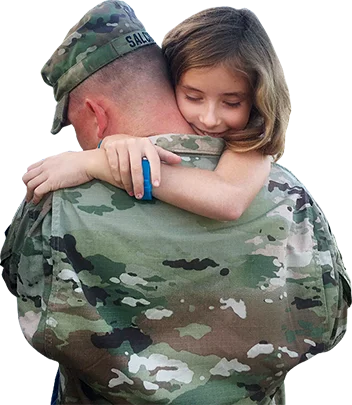 Whatever your circumstances, at SoCal VA Homes, we got the experience to help.  We've helped clients with these types of transactions:
You have a VA loan on your current home, and you want the most efficient and effective way to sell your current home and use your VA to buy another home.
You have a VA loan on your current home and want to keep your current home, rent it as an investment property and buy another home using your VA loan.
You're relocating and just need to sell your home at the best, highest price.
At SoCal VA Homes, our experienced team is very familiar with your situation and desires.  Whether you've received PCS orders to move your family around the globe, or you've been out of the military for decades, and you just want a bigger home across town, we know how to achieve your goals, and we've done it done it before…just watch our client videos reviews.
Here are common questions we frequently provide answers to:
Should I sell my home, or should I keep it and find a renter?

If I keep it, can I still use my current VA entitlement, or do I need to refinance my current VA loan to a conventional loan to "free up" (restore) my entitlement?

Who's going to help screen my new tenant?  

Who will help me sell my home?

Do I sell my home first, or do I find the new home that I LOVE first?

Is my new payment going to be affordable?  

Should I use the equity in my current home as a down payment in my new home?
Your transaction has more "moving parts" than a Veteran that is currently renting and is ready to buy a home.  Call us at 949-268-7742 and speak with one our Client Service Specialists about your specific situation.
Should you sell your current home first or to buy your new home first?  We've done both and discuss some of our thoughts and strategies. 
To accomplish your move, a great place to begin is getting your edition of The Plan to Buy a Home. Even if you've purchased a dozen homes before, this is a great way to get started.
As Seen on ABC 10 5:00 O'Clock News