About the Author Peter Van L. Brady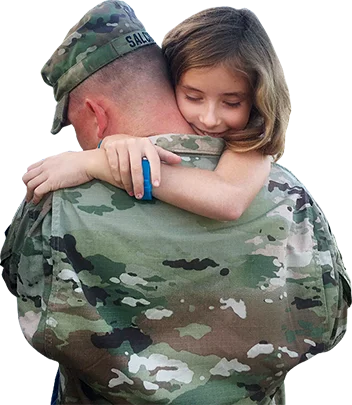 About Peter Van L. Brady:
The author of Avoiding Mistakes & Crushing Your Deals Using Your VA Loan, available at book resellers, such as Barnes & Nobel and Amazon.
The founder of SoCal VA Homes, a company of Veterans helping Veterans using unique & powerful programs which create easier, better ways to buy homes using your VA loan.
B.A Business Economics from the University of California at Santa Barbara 1986
Financial services career: 1987 - Present
Previously held professional licenses: Securities: Series 3, 6, & 63; Life & Disability
Current: Real Estate license since 1992 ; NMLS license : Career in residential lending since 1992
Co-Founder & Owner D.P.S. Financial Services Inc., dba One Touch Lending in 1996.
Private lender of real estate loans since 2001.
Seminar speaker / Career coach to mortgage brokers for private lending.
Founder: SARTRE LLC, a real estate investment company - sold over 1000 homes throughout the U.S. Investments in more than 1700 multi-family apartment and condo units in Southern Florida.
Peter Van Brady is the creator of these SoCal VA Homes programs: Dreamweaver Home Purchase ProcessTM, which has been featured on ABC Channel 10 News San Diego and delivers fully custom renovated homes to Veterans, ideally for zero down and zero closing.
Peter Van Brady is the developer of the: Veterans Angel Program, a very tactical program for Veteran home buyers.
Peter Van Brady is the creator of the Trademarked Van Brady Report, registered consumer report 88200212 with the United States Patent and Trademark office. This one of a kind monthly report provides Veteran home buyers with real estate market insights in their desired county.
Peter Van Brady is frequently mentioned in real estate news about Veterans, such as:
New VA Loan Limits Provide Needed Boost to Veteran's Housing Affordability Advises SoCal VA Homes
Founder: Veteran's Angels Fund LLC: Real Estate Investment Fund buying homes for Veterans.
Peter Van L. Brady lives in San Clemente, CA with his wife Nancy, where he enjoys jogging on the beach trail and surfing. He also found passions for the extra-large waves at Todos Santos, Mexico and helicopter skiing in Canada, North America and Iceland. Nancy and Peter have two daughters Chelsea and Mia. They also have Nicholas, an adult son with autism, who currently remains at home.
As Seen on ABC 10 5:00 O'Clock News