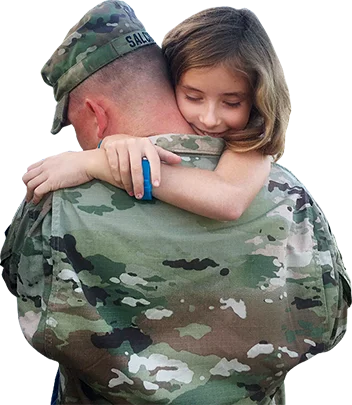 Help Veterans While Learning VA Loans & Real Estate Sales!
SoCalVAHomes is growing!
We have a team of Veterans helping Veterans and we're looking for you!
If you are a licensed loan originator, >> click here <<
Position Title:   Trainee: Very, VERY UNIQUE Indoor Sales Position!  You will transition to real estate sales or loan origination or a buyer of distressed properties.

Company Description:

SoCalVAHomes.org is a one of a kind opportunity.  
Our active military and Veterans are challenged when buying homes using their VA home loan.  Our experienced team of VA friendly "VA Savvy" real estate agents and VA loan professionals utilize a set of unique and powerful VA programs to make it easier buy a home, creating a better result for those who serve. 
Our flagship program, the Dreamweaver Home Purchase ProcessTM delivers a FULLY CUSTOM renovated home to VA buyers for zero down & zero closing costs.  We effectively turn our VA buyer into a "cash buyer," as we buy their selected home for cash, renovate it to their desired custom specifications and then transfer (sell) the finished home to our VA client for zero down and zero closing costs - nothing out of pocket. 
It's NOT too good to be true…we're doing it! 

Description of Responsibilities:
You'll apply skills learned from the team and the company's founder, Peter Van Brady and his partner of 25 years. 
Take inbound calls and follow up on online inquiries.
Make status calls & email communication servicing home buyers and refinance clients. 
Make prospecting follow up calls to previous interested home buyers, refinance prospects and past clients.
Learn the real estate & loan business and grow with us!
Experience & Education Required:
None required however, Real Estate Licensed a plus. 
A.A., B.S. or B.A. Degreed candidates a plus. 
Previous customer service experiences a plus, especially on the phone.

Personality & Strengths Requirements:
You should be the type of person that chooses to go out of their way to offer others a helping hand with concern for their needs before your own - selfless. . .truly a team player and outwardly focused. You must possess an outgoing & congenial attitude.  You must be articulate – able to convey concepts with passion on the phone to our Veteran prospects.  
If you're a Veteran, and you do your homework on us prior to responding, you'll easily understand what we're are accomplishing and why.
COVER LETTER REQUIRED – Please write a paragraph regarding why you think you're a good fit to be the recipient of our training resources.  Thank you for your interest!
As Seen on ABC 10 5:00 O'Clock News