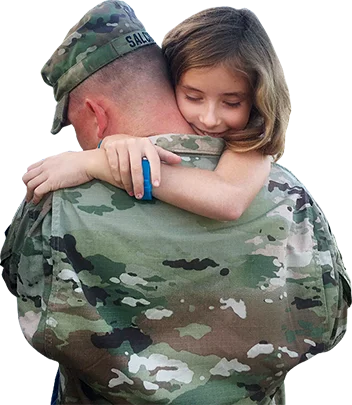 Va Loans
REAL ESTATE FOR VETERANS
VA Loan Guidelines for First-Time Veteran Homebuyers
Buying a home for the first time is exciting. Dreams of white-picket fences and hardwood floors are quickly interrupted by confusing terms like escrow, PMI and funding fees. If you're on the hunt for your first home but are feeling overwhelmed by the VA loan guidelines, look no further: we have the answers you need to feel more confident about your home search. Understanding the basic qualifications for a VA loan can help first-time Veteran homebuyers prepare for their journey. In order to qualify for a VA loan, you'll need a satisfactory credit history, sufficient income and a Certificate of Eligibility, or COE.
VA Loan Guidelines and Requirements
Your COE can be requested from the Department of Veterans Affairs' website or you can ask one of our specialists at SoCalVA Homes to obtain it for you. A person is eligible for VA home loans as long as they have served 90 days of active duty during wartime. 181 days are required during times of peace. For those in the National Guard or Reserves, six years of service is required to qualify for a VA home loan. Widowed spouses may also be eligible for VA home loans, so long as their partner passed away in the line of duty or because of a service-related disability. Veterans who have been dishonorably discharged are ineligible for VA home loans.
It's also important to understand how VA home loan rules dictate what sorts of property you can buy. In addition to buying your first home, you may also use your VA benefits to build a house or renovate a property. Refinancing a home loan is also possible. These benefits are incredibly diverse and are worth a deep dive to discover the full scope of opportunities. SoCal VA Homes can help you understand your eligibility and the VA home loan options available to you and your family.
Down Payments, PMI and Funding Fees
Unlike traditional home loans, the ones backed by the VA do not require a down payment, nor will you need to pay private mortgage insurance, or PMI. This is traditionally required for buyers who do not put at least 20 percent down on their house. With no minimum threshold for credit scores, VA home loans present unique opportunities for buyers who previously thought homeownership was out of reach.
Though a down payment isn't required of those who qualify for VA home loans, funding fees are. Designed to help keep the VA home loan program running for years to come, these funding fees are calculated based on the loan amount which usually equals the cost of the home you're interested in buying. Typically, funding fees range between 1.50 percent to 3.3 percent of the loan amount. They can be paid upfront or rolled into the financing for the house. While there is an exemption provided for widows and those receiving VA disability benefits, funding fees are considered mandatory for anyone hoping to use a VA home loan to buy a house.
VA Loan Information
We work hand-in-hand with Veterans to help you understand VA loan information every day. Experts in the policies and procedures around these benefits, the SoCal VA Homes team is eager to get you into your first house. Our specialists can examine your qualifications and help you determine what sort of property you are eligible for. Make a secure choice for your future by calling So Cal VA Homes today! (949) 268-7742
As Seen on ABC 10 5:00 O'Clock News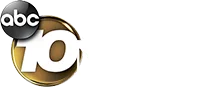 Watch what our clients are saying about us