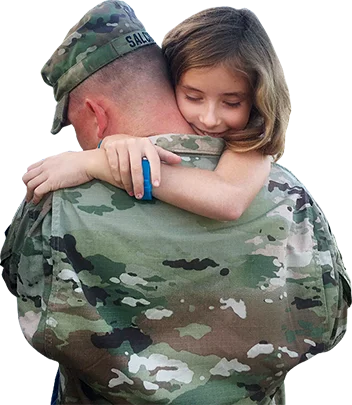 We've become known for VA loans, of course!
On our SoCalVAHomes.org site, you will find information on every topic about how to use your VA loan to purchase a home. If there is a topic you're curious about, simply go to the very bottom of the page and use the Search box in WHITE to discover links to content on the entire site!
If you're getting prepared to buy a home using your VA loan, we suggest you begin here:
We offer loans to meet every need for achieving the financing goals of active military and Veteran families. Buying a home or accessing a current property's equity are the most popular loans.
Home Equity Loans for Veterans:
Did you refinance your VA loan and get a really low rate? Do you want to keep that low rate VA loan and utilize your home equity? You'll discover all of our information on home equity loans & home equity lines of credit here.
VA Cash Out:
If you already own your home, you can get CASH OUT using your VA loan. For some Veterans, this is the best option to access your equity, up to 100% of the value of your home. We would be delighted to discuss your situation.
Lower your VA rate:
If you're interested in a lower rate, check today's VA rates and find out all you need to know about a VA Streamline Refinance right here.
Our experienced team of Loan Professionals can also help you with these financing needs as well:
FHA loans
Conventional Loans
Jumbo Loans
Super Jumbo Loans
Investment Property Loans
Bridge Loans
Reverse Mortgages
Please call us at 949-268-7742 to discuss your financing needs today!
As Seen on ABC 10 5:00 O'Clock News