VA Renovation Loan & VA 203k loan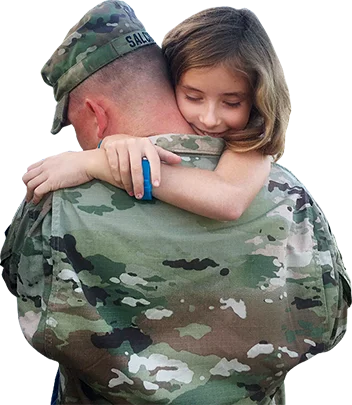 Interested in a fixer-upper? The good news is that home loans aren't just for move-in ready properties. FHA 203(k) loans can be used to finance the purchase of a house in need of some TLC. Veterans have the additional option of using a VA renovation loan along with a VA home loan to cover both the home purchase price and the cost of improvements.
Both the FHA 203(k) loan and the VA renovation loan can also be used to refinance a property and roll the costs of repairs and renovations into the monthly loan payment. This expands the possibilities for current and future homeowners alike. Although you'll want to speak to a lender to determine which type of loan is right for you, it's good to know the basics of these helpful financing options.
203(k) Loan Info
203(k) rehab loans are government-backed loans that can allow home buyers to borrow more than the purchase price alone. This extra money can go toward eligible repairs and improvements. There are two tiers of FHA 203(k) renovation loans: limited and standard. The limited version, also known as the "streamlined" 203(k) loan, has a limit of $35,000 and cannot be used for major structural repairs. As the nickname suggests, the streamlined loan is easier to qualify for.
The standard 203(k) loan can be used for major structural repairs, but a Housing and Urban Development (HUD) consultant must oversee the renovation. The renovation money is held in an escrow account and then disbursed as the renovation phases are given the green light.
There are limits to what you can use the renovation loan for. First off, all of the work must be handled by a licensed contractor – that means you can't use this money for DIY projects. Eligible improvements are generally those that improve the functionality of the house, such as roof repairs, weatherization, or flooring replacement. It's usually off-limits to use your 203(k) loan for a swimming pool or barbeque pit, but some cosmetic improvements, such as kitchen remodels, are allowed.
203k Loan Requirements
Just like with any other type of home loan, there are certain requirements to qualify for an FHA 203(k) loan. These include a minimum credit score of 500. You'll also need to put up a down payment of between 3.5% and 10%, depending on your credit score. In addition, you'll most likely be disqualified if you've had a foreclosure in the last three years.
What About VA Renovation Loans?
If you're a Veteran who meets VA loan eligibility requirements, you may also be eligible for a VA home renovation loan. This can be a good option for two main reasons. First, you can use these loans to bring a property up to the VA's standards. That means you can expand your scope when shopping for homes with a VA loan.
Next, you can use these loans to refinance your existing home. When you go this route, your maximum loan amount is determined by the expected value of your home after the improvements are made. This is unique because maximum loan amounts on standard VA home loans are based on the current appraised value.
We've only scratched the service on the home financing opportunities available to Veterans. Ultimately, you'll want to talk to a lender to determine which financing path is right for you. If you're a Veteran interested in buying or refinancing a home, speak with a VA Loan Technician today at 949-268-7742!
As Seen on ABC 10 5:00 O'Clock News