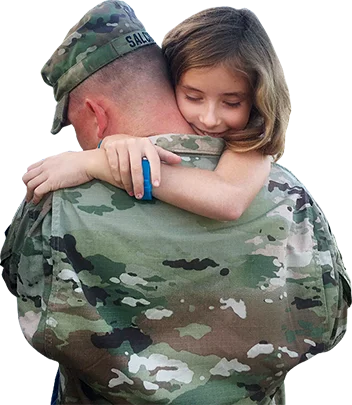 The VA Renovation loan can be used to buy a property and roll the renovation costs into one monthly loan payment. It is backed by the U.S. Department of Veterans Affairs (VA).
There is a popular alternative called the FHA 203(k) which is backed by the Federal Housing Administration (FHA). While both are government agencies that insure mortgages, there are some notable differences between the two. If you are a Veteran interested in buying a fixer-upper, the VA home renovation loan is going to be your first choice.
Both the VA renovation loan and the FHA loan can also be used to refinance a property and roll the costs of repairs and renovations into the monthly loan payment. This expands the possibilities for current and future homeowners alike. Although you'll want to speak to a lender to determine which type of loan is right for you, it's good to know the basics of these helpful financing options.
What You Need to Know About The VA Home Renovation Loan
Specifically for Veterans, active service members, and qualifying spouses, the VA renovation loan is a rare VA loan program that also helps you finance minor renovations, like a new kitchen, along with your home's purchase price. We say it's rare because you won't find this loan program offered by many VA lenders (we do offer it at SoCal VA Homes). After closing, the loan funds will be distributed through an escrow draw to the licensed contractor making your desired renovations.
Note: While you may be able to get up to $100,000 over your purchase price from some VA Renovation loan lenders, any amount over $50,000 will require a HUD consultant to oversee the project.
This program can be helpful in a few situations. For one, it can enable you to make renovations to a home that needs some TLC. However, it can also help you bring a home up to the VA standards so it qualifies for a VA loan. Further, you can also refinance your existing home and the loan will function kind of like cash out refinance, except the cash will be paid directly to your General Contractor.
When you go the refinancing route, your maximum loan amount is determined by the expected future value of your home after the improvements are made. This is unique because maximum loan amounts on a VA cash-out loan is based based on the current appraised value, not the future value after improvements. That's a big deal!
VA Renovation Loan Uses
VA Renovation loans also have limits on how you can use the funds. The changes you make must be considered minor remodeling projects and can't be structural repairs.
For example, you could replace internal systems like heating and air conditioning systems, make a home more accessible for disabled individuals, or replace old appliances. However, you couldn't replace the foundation or tear down a wall.
The renovations will also need to be similar to features found in other comparable homes nearby, nothing out of the ordinary.
VA Renovation Loan Eligibility Requirements
To qualify for a VA Renovation loan, you'll need to meet the following requirements:
Qualify for a VA home loan by being an active duty member of the U.S. military, a veteran, or a surviving spouse
Meet the service requirements and get a Certificate of Eligibility
Use one General Contractor registered with the VA
The GC must carry sufficient insurance
Renovations must be found in comparable homes nearby
Renovations must be completed within four months
You can't live in Alaska or Hawaii
The home must be your primary residence
Other requirements can vary among VA Renovation loan lenders (including credit score minimums)
If you meet all of the eligibility requirements, VA Renovation loans are a great option because they come with the big benefit of 100% financing and no need for private mortgage insurance. You won't find these perks with any other home improvement loan programs.
Alternatives to the VA Renovation Loan
What is an FHA 203(k) Loan?
FHA 203(k) Rehab Mortgage Insurance loans allow homebuyers to finance the cost of a home and its rehabilitation into a single mortgage with one monthly payment. The renovation money is held in an escrow account and disbursed to a licensed contractor as the renovation phases are given the green light.
Note that the FHA is a part of the U.S. Department of Housing and Urban Development (HUD). Like the VA, the FHA provides mortgage insurance on loans made by approved lenders. However, unlike VA loans, FHA loans are not limited to servicemembers and don't allow for 100% financing.
Limited vs. Standard FHA 203(k) loans
When considering an FHA 203(k) renovation loan, you can choose the limited or standard version.
Limited FHA 203(k) loans: The limited version, also known as the "streamlined" 203(k) loan, has a loan limit of $35,000 and can't be used for major structural repairs. As the nickname suggests, the streamlined loan is easier to qualify for.
Standard 203(k) loans: The standard 203(k) loan can be used for major structural repairs that cost more than $35,000, but a HUD consultant must oversee the renovation.
If you go the FHA 203(k) route, the right loan version for you will depend on the extent of the renovations you need to complete.
FHA 203(k) Loan Uses
When using a 203(k) loan, you'll need to hire a licensed contractor to handle the projects for you. No DIY. Further, you'll only be able to make approved improvements with the funds, which include:
Energy conservation improvements
Improving accessibility for disabled individuals
Landscape work
Floor treatments or replacing/adding floors
Replacing or adding downspouts, gutters, and roofing
Installing a well or septic system
Replacing or reconditioning plumbing
Removing safety or health hazards
Improvements to the home's function/ modernization
Structural alterations or reconstruction
It's usually off-limits to use your 203(k) loan for renovations like a swimming pool or barbeque pit, but some cosmetic improvements, such as kitchen remodels, are allowed.
FHA 203(k) Loan Requirements
To qualify for an FHA 203(k) loan, you'll have to meet the following FHA eligibility requirements:
A minimum credit score of 500 for a 10% down payment
A minimum credit score of 580 for a 3.5% down payment
A debt-to-income ratio under 43%
No foreclosure in the past three years
The home must be your primary residence
You must have a steady income and proof of employment
The renovation costs must be at least $5,000
The home's cost must fall within the FHA loan limits for your area
Other requirements can vary by lender such as additional credit score or income requirements
Overall, FHA loans can be a good option as they have lenient eligibility requirements and offer very competitive interest rates. However, you will be required to pay a down payment and purchase private mortgage insurance.
Which is Right For You: the FHA 203(k) Loan or a VA Renovation Loan?
Both the VA Renovation Loan and the FHA 203(k) programs offer advantages. In most cases, a VA loan renovation projects is best for Veterans that qualify because there's no down payment, you'll get competitive interest rates, and there's no mortgage insurance requirement. However, it's not for major structural renovations. If you need to make bigger repairs, the standard FHA 203(k) loan could be a better solution.
We've only scratched the service on the home financing opportunities available to Veterans. Ultimately, you'll want to talk to a lender to determine which financing path is right for you. If you're a Veteran interested in buying or refinancing a home, speak with a VA Loan Technician today at 949-268-7742!
As Seen on ABC 10 5:00 O'Clock News