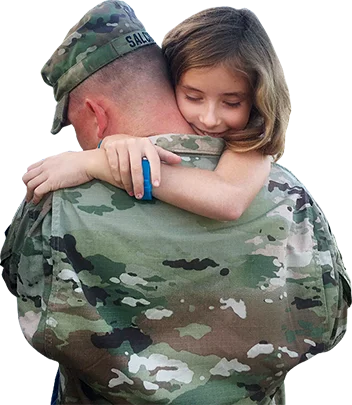 Yes, you can buy a house using your VA – a no money down home loan, while you choose a zero closing cost option for your mortgage.  That's no money down and no money out of pocket whatsoever!
Founder, Peter Van Brady wrote an entire chapter about this topic in his book on Amazon.  You are welcome to a complimentary copy below.
Here's the TRUTH about closing a VA loan transaction, typically a zero down home loan but in this case, with zero down and zero closing costs.
Its no secret that the VA provides for 100% financing (no money down or no equity) through the VA Guaranty program.  So, the "no money down" is a NO BRAINER.
But how do you, as the borrower, get to sidestep the closing costs? THAT's the BIG question because closing costs can easily add up to 2.00 – 2.50% of transaction size.  That could easily be over $10,000.00. That's a lot!
Because this is a long discussion, we'll bypass the details about itemized closing costs and closing costs which the Veteran is not allowed to pay.  We'll get back to that later.
When Buying a Home, Who Can Pay the Closing Costs?
YOU can pay the closing costs – nope, that's not the plan here…

YOUR real estate agent can pay the closing costs – nope, you'll get push back on that request…

The listing agent can pay the closing costs – nope, not a chance there, right?

The SELLER could pay the closing costs – Ah!  Now that is a distinct possibility!

The LENDER can pay the closing costs – This is a very common option.
Ok, so were making progress here, right?  The most likely parties to pay your closing costs for you are the seller and or the lender.  But we know nothing is for free, so what do you give up, and what do you receive when the seller and or the lender is helping you pay the costs?
As Seen on ABC 10 5:00 O'Clock News