A passion to serve Veterans
Become a Certified Veteran's Angel Agent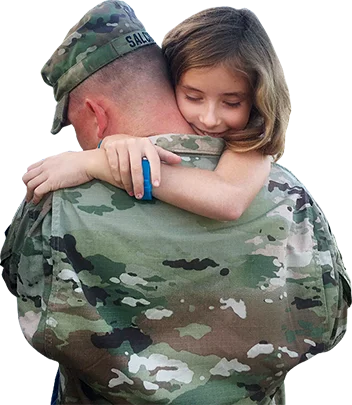 Have you had some experience with VA purchases?
Working with this community of (VA) buyers can be very frustrating, turning you away and leaving you feeling discontent...almost resentful for having wasted your valuable time as a motivated agent.
Or...
When you achieve repeated success with Veteran clients, it can be the most professionally and personally fulfilling experience you'll ever have. It may just reward you in ways that you never would have otherwise known or felt.
At SoCal VA Homes, we know this...we've felt it...many times.
Meet the Rodriguez family.
Alejandro is a THREE time Purple Heart recipient and U.S.M.C. Veteran. I won't tell you (today) how he earned those distinctions, but he did share his whole story with me. It's safe to say, I'll fight for a guy like this any day...
...fighting HARDER for these clients is what we do. 
Do you want to work in this market, helping more Veterans buy their ideal home but with MORE horsepower under your hood?
We'll show you how to reduce or eliminate frustrations with VA buyer transactions by filling your tank with high octane nitro fuel when negotiating purchase contracts for your active military and Veteran buyers using their VA loan.
Introducing: The Veteran's Angel Program. 
The Veteran's Angel Program offers you: 
Powerful "Veteran friendly" TOOLs that you've never seen or used before, which deliver greater results

Enhanced credibility among your agent peers and more confidence with your VA buyers & VA offers, so you can SELL harder for your active military & Veteran clients

Tactical tools that offer "the horsepower" to support your property negotiations with more impact, more leverage...and close MORE VA purchase transactions, with less frustration
As Seen on ABC 10 5:00 O'Clock News