VA Construction Loan Texas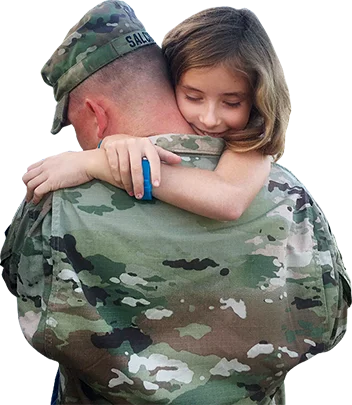 Va Loans
REAL ESTATE FOR VETERANS
VA Construction Loan Lenders in Texas Are Hard to Find...
Congratulations! You've found the right place!
We can help you get a VA Construction Loan in Texas.
No state fosters more individual freedom and self-sufficiency than Texas. Embodying the core of the American spirit, veterans will find that when searching for a state to use their VA construction loan, Texas truly has it all. In fact, The Lonestar State is home to more veterans than any other part of the country, making it one of the most sought-after places for people to reside after they complete their service.
If you're on the fence about where to use your VA construction loan, Texas is a prime location. If you're thinking about another state, VA Construction loans are available all across our great country! But what exactly makes Texas such a popular spot for veterans and their families? We'll discuss the reasons below.
Why Use Your VA Construction Loans in Texas?
Watch this video so you can grasp the three separate moving parts of the process and be prepared to overcome any challenges to achieving your ideal home for you and your family!
Affordable Housing
Possibly the most convincing reason to use VA construction loans in Texas is that the state has extraordinarily low housing prices, even in major metropolitan areas. According to Zillow, the median home value in Houston was $272,473 in 2022, whereas in a city like San Diego the median value was $968,370.
If you're trying to maximize your VA construction loan Texas is the best state to do so. You'll be able to afford more square footage and enjoy a higher standard of living than you would in many other popular states.
Strong Economy
This mass migration has strongly contributed to Texas's booming economy. You'll find no shortage of jobs here, and there are countless industries that pay exceptional wages. Coupled with affordable housing, it's quite easy for veterans to financially thrive here. Some of the top industries available here include:
Energy: Home to countless oil refineries, drilling sites, and mines, Texas has always been associated with a massive production of energy. Even as the non-renewable fossil fuel industry is expected to experience a decline moving forward, Texas continues to experience growth within the solar sector.
Trade, Transportation, and Utility: Also known as "The Supersector", 20% of the total nonfarm employee population of Texas makes its living in this industry. From warehousing and retail trade to power-grid workers, there's a large amount of job availability.
Low Cost of Living
Alongside affordable housing and a booming economy, residents of Texas experience a refreshingly low cost of living (COL), even as inflation continuously rises across the country. Texas is ranked as the 12th most affordable state in terms of COL, which is quite impressive considering its high population and ample opportunity. You'll experience a higher quality of living here with the VA construction loans Texas has available.
Texan Culture: Food, Beverage, and Sports
In Texas, you can find a more robust and diverse culture than anywhere else in the United States. The state is filled with recreational activities that cater to a variety of personality types. Of special note is the vibrant food and beverage scene found in nearly every major city. Austin, TX is legendary for its wide selection of boundary-pushing cuisine, and there are hundreds of world-class restaurants, eateries, and bars to enjoy.
If you're a sports fanatic looking for a lively environment to use your VA construction loan Texas offers unparalleled fanbases. From the Dallas Cowboys to the San Antonio Spurs and all the college teams in between, you'll be able to get behind a team no matter where you decide to settle. All you've got to do is contact one of the VA construction loan lenders Texas has.
Choose the Best VA Construction Loan Lenders Texas
For veterans seeking a place to utilize a VA one time close construction loan, Texas is the perfect state. The affordability of housing means that you'll be able to maximize your home's development and build the residence that you and your family have always wanted. Once settled in, you'll find that the exponentially expanding economy provides endless financial opportunities, and you'll never be bored with the bustling culture and recreation found here.
SoCal VA Homes can assist you with your VA construction loan Texas! We provide the most accessible VA one-time close construction loan Texas has to offer and would be thrilled to help you achieve the home of your dreams. Contact us today at 949-268-7742 or:
Get The Plan to Build, which is an essential Guide to understanding the process.
Get your copy of THE PLAN to Build a Home
As Seen on ABC 10 5:00 O'Clock News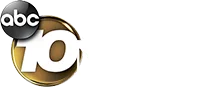 Watch what our clients are saying about us