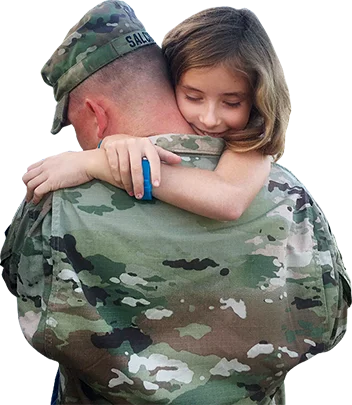 In any real estate purchase, closing costs play a role. That's because it takes time, money and energy to conduct a transaction with such high stakes. The good news is that Veterans are exempt from paying many of these closing costs. Some of these exemptions are known as VA non-allowable fees.
What are VA Non-Allowables?
The VA has rules that lenders and borrowers need to follow in order to be approved for a VA home loan, and these include limits on the types of charges military borrowers can face. VA non-allowable fees are the closing costs that Veterans cannot be held responsible for, depending on how much the lender is charging in origination fees.
Lenders and borrowers can take a couple of different approaches when it comes to handling closing costs. Often, a fee of 1% of the loan amount is used to cover the lender's expenses. These include processing, underwriting, and other related costs. Another option is for these fees and charges to be itemized, but this amount still cannot exceed 1% of the base loan amount.
List of VA Allowable and Non-Allowable Fees
There are various kinds of charges that buyers are not allowed to pay with VA home loans. The VA non-allowables list includes items such as:
Real estate agent or broker commissions
Costs for appraisals that are not requested by the Veteran or seller
The lender's attorney fees
Although the seller is typically responsible for paying many of the VA's non-allowable fees, it's also possible for the lender themselves to step in and cover them as a negotiating tool. Every home buying situation is unique, so work with your lender to determine the best approach to closing costs.
If a lender charges the flat 1% fee, then there are additional items that a Veteran cannot be required to pay. This is because the flat fee is supposed to cover these costs. The covered expenses include:
Costs for appraisals that are not requested by the Veteran or seller
Loan application fees
Underwiting Fees
Processing fees
Escrow and notary fees
Document preparation costs
If a lender does not charge the flat fee, the buyer can expect to see some of these itemized expenses. Remember that the sum of these costs cannot exceed 1% of the loan amount.
Third-Party Costs
Although lenders cannot charge buyers more than 1%, there may be some additional expenses that lenders do not have control over. These include:
Credit report costs
Title insurance
Prepaid Insurance and tax expenses
The Final Word on VA Non-Allowables
There's no doubt that the VA home loan process can involve a lot of moving parts. The good news is that when you work with the right lender, your home loan experience can be easy from the start. SoCal VA Homes is committed to streamlining the buying process for Veterans, so you can get the housing you need.
If you have more questions about the VA home loan process, we are here to help. Our team at SoCal VA Homes is committed to helping Veterans achieve homeownership. Contact us today at (949) 268-7742!
As Seen on ABC 10 5:00 O'Clock News