VA Homes For Sale in Temecula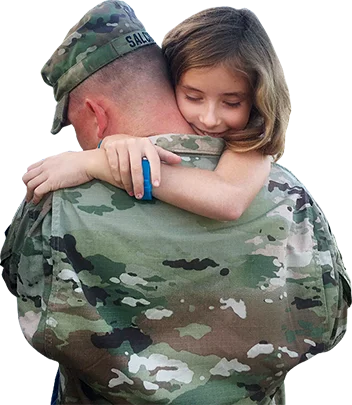 For information or a showing to see any of these homes, call or text "Show" to 949-326-2446
Mike Bullock: U.S. Navy Veteran
Senior Property Specialist
BRE: #01237037

It can be a challenge to find the right community in which to raise a family. Thankfully, the homes for sale in Temecula, CA are as varied as the Golden State itself. Veterans will love the area's rich cultural history, gorgeous weather and safe family-friendly neighborhoods. Whether you value walkability, convenience or value, you're sure to find many appealing houses for sale in Temecula, CA.
Why Choose a VA-Approved Home in Temecula?
Founded in 1859 and incorporated in 1989, Temecula has emerged as one of the most desirable locations in Southern California for Veterans to live. Whether you're looking to build a home of your own or purchase a property that is move-in ready, it's all possible in the Temecula Valley. With a thriving Veteran community and plenty of resources for families, it's no wonder why Temecula is a top destination for retired service members.
If you're looking for more space to spread your wings, the Veteran's Angel Program can land you more square footage in Temecula at a better value than many other SoCal destinations. The best part is, you don't have to sacrifice a thing to make the move here. Just take a trip down western-themed Old Town and you'll discover the charm that this city is bursting with.
Family Life in Temecula
Families adore life in Temecula. With comfortable weather year-round, little ones and parents will appreciate the opportunity to get outside and enjoy the scenery. There are plenty of places to do just that, with more than 43 acres of playgrounds and sports fields within Temecula's city limits. While smog can be a challenge in California, Temecula has earned an "A" rating from the American Lung Association. On top of the natural beauty and safe air quality, Temecula's public schools also rank among the top in the nation.
The outdoor activities don't stop with playgrounds, though. Horse fans love the equestrian events at Galway Downs, and golfers will always be within a few miles of one of Temecula's seven golf courses. Head to Redhawk Golf Course for their championship-level design, or treat yourself to a tee time at Temecula Golf Resort, which was recently awarded a four-star rating from Golf Digest.
Do you have a family member who is more into shopping than the outdoors? Look no further than the Promenade. This impressive mall has something for everyone, including a bowling alley, arcade and movie theater. Whether exploring designer clothing brands or enjoying the gourmet restaurants, the entire family will want to revisit this mall, time and time again.
Temecula is so much more than just a great place to raise children. It's also home to a variety of annual festivals. The Temecula Valley International Film & Music Festival draws celebrities and musicians the world over, while the Temecula Wine and Balloon Festival has become iconic on social media. Even on weekends without a festival going on, wine is never in short supply in Temecula. The area is home to hundreds of vineyards.
Whether you're looking for houses, townhomes or condos for sale in Temecula, CA, you're sure to find the perfect property for your family. It's a popular place to buy homes for active military who work in San Diego and on Camp Pendleton. Military Veterans also frequently use their VA benefits to put down roots here. Approximately twenty percent of the homes purchased in the Temecula Valley are bought using a VA home loan! This is one of the highest concentrations of homeownership in the country for active military and Veterans because of the area's affordable homes and appealing community. , VA approved homes in Temecula, CA are never hard to find!
If you're eager to purchase home but don't know how to use your VA benefits, allow SoCalVA Homes to take the lead. With just a few details, we can help you determine your eligibility and begin your house hunt. Since there is no minimum credit score required, nor any down payment due, you'll be a step ahead of many traditional homebuyers. Learn more about how VA entitlement works from us today!
While there are a number of hurdles to jump with the purchase of any home, VA home loans are sometimes even more complicated than average. We developed the Dreamweaver Home Purchase Process to provide Veterans with the exact steps they need to take to get the deal done right. From picking the perfect home to getting your VA loan—and beyond—SoCal VA Homes has your back.
Temecula VA Home Loans - Learn more Today!
While homeownership via VA loans might seem daunting, the team of Veterans helping Veterans at SoCal VA Homes is committed to your housing success. We choose to only work with Veterans because we believe in honoring those who serve in whatever way we can. To learn more about homes for sale in Temecula, CA or for more information about our groundbreaking strategies for VA home buying, start here.