Temecula California Real Estate Prices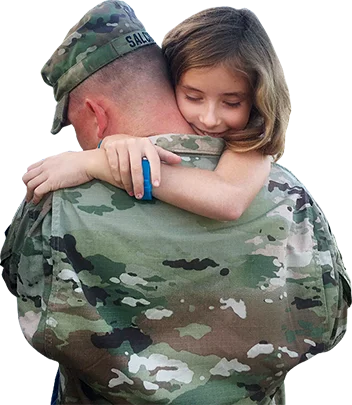 Temecula California real estate prices have been soaring thanks to a housing market that has remained extremely competitive.
Although things are changing in today's market thanks to rates rising, buyers interested in looking at homes here may be in for a surprising and rude awaking.  According to statistics compiled by Zillow, Redfin, Realtor.com and other sources, the median home price in Temecula CA two years ago was approximately $570,000 and today it is $768,000.  A year ago, the average time from listing to go pending was 64 days and today it is 46 days. Last year, the average number of homes on market was 467, and now it has dropped much lower. You can imagine what that has done to the local home prices in Temecula, CA…wow!
Multiple Offers
Most homes get multiple offers, averaging between 2-5 offers and some with waived contingencies. A local Temecula realtor stated on a recent transaction her client offered $20K above the list price and waived inspection and appraisal contingencies.  The winning offer was "well above" theirs and offered to pay $10K over the appraised value if the appraisal was lower than the contract price.  Her buyer could not compete, because the buyer did not have that much cash to cover those contingencies.
Temecula California real estate prices are getting bid up as the offering prices to buy are now consistently exceeding recent comparable sales. Buyers attempting to compete in this market need to understand the facts about real estate appraisals.
Appraisal Issues
The appraisal is an opinion of value of real property, based on closed comparable sales within a reasonable location radius.  Adjustments to the value of the subject property being appraised include the condition of the property, any upgrades or additions made to the property and size of the lot. The cleanliness of a property has no impact on the value unless the amount of clutter and deferred maintenance begins to affect the structural condition of the property.
Appraisers do not simply apply a "price-per-square-foot" formula to arrive at value. An appraisal "grid" is built using value adjustments by adding or deducting the specific differences in dwelling size, lot size, amenities, property condition and other minor factors of closed comparable properties. Then all those adjustments are summed, and the subject property's value is the average of those summed columns in the grid. So here's the home buyer's challenge…
Because the market for homes for sale in Temecula is becoming so competitive, buyers are willing to pay sometimes tens of thousands of dollars above any recent comparable properties. This has created a large difference between the value on the appraisal prepared for the loan and the contract price of the home purchase. Problem! The only resolution to this problem is time…
Over time, Home Prices in Temecula, CA will continue to post higher values as cash sales close, which do not need an appraisal for financing. Additionally, large down payments make lenders far more comfortable, as they review "shakey" appraisal that don't support the appraised value. These loans get funded anyway. As time moves on, these closed sales move the average home price in Temecula CA higher, and they give the appraisers higher priced comparable sales to perpetuate the price increases.
It is worth noting (especially when using VA loans), the appraisal report will be reviewed by a Staff Appraiser Reviewer (SAR) and a final Notice of Value (NOV) will be issued by the appraiser.
Limited Inventory of Homes
And finally, because Temecula California real estate prices are experiencing this rapid appreciation due to buyer demand and limited supply,  the potential buyer needs to always remember the difference between the list price, the sales price and the appraised value.  The list price is the advertised seller's price while the sales price is the result of buyer and seller negotiations. And the appraised value is the appraisers estimate of value, based on a comparative analysis of recent closed sales.
Because of this extremely competitive market, to meet the challenges of home prices in Temecula, CA, it is more important than ever to have the experienced and highly qualified team of Veterans at socalvahomes.org assisting you in purchasing your home. Using our unique and powerful programs, such as the Veteran's Angel program, your odds of a successful journey and home purchase are greatly increased.
Call 949-28-7742 and speak with one of our Client Service Specialists today!
As Seen on ABC 10 5:00 O'Clock News