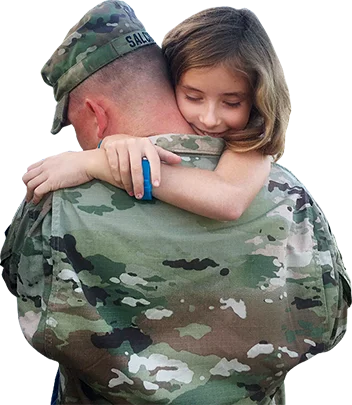 This can be a frustrating topic for many VA buyers, so I've devoted a significant amount of space to clarifying a confusion about VA approved condos and lists.
Unlike single-family homes (that are eligible for VA home loans by default), condominiums must go through an approval process to get VA-approved. The Department of Veterans Affairs (VA) reviews the condo association's documents to look for potential conflicts that make reselling the property difficult, such as highly restrictive developments. However, once approved, buyers will have no problem financing condos with VA loans.
So how do you know if a condo is VA-approved and what should you do if it's not?
Here's a quick video where I present a broad overview of everything you need to know about VA Approved condos.
If you are a veteran, active-duty military personnel, or surviving spouse and you're considering buying a condo, you may be eligible for VA loan benefits from the Department of Veterans Affairs (VA). The VA home loan program offers eligible borrowers a low-cost mortgage that doesn't require a down payment or private mortgage insurance (PMI). Plus, it comes with competitive interest rates and relaxed credit requirements. However, in order to be able to use a VA loan for your condo purchase, you must find a VA-approved condo.
To find VA approved condos in your area (or to find out if a specific condo project is approved), go to the VA's website page where you can request a customized condo report and you will see a form that looks like this image below:
You can search for VA approved condos by name and/or location. The search results will show you the community's name, address, and VA approval status. Additionally, it'll show you the date a request for VA condo approval was made and the date it was completed.
For very focused information and a video about lists of VA-approved condos, visit our page on VA approved condo list.
When viewing the status results of condos on the VA's Condo Report Results page you'll notice there are a few different answers including "accepted with conditions," "HUD accepted," and "unaccepted." Here's what each means
Accepted with conditions
This simply means that the condo has undergone the review process and has been approved for VA financing.
HUD accepted
In the past, the VA accepted any condo project that was approved for FHA financing by the Department of Housing and Urban Development (HUD). When this was federally changed in 2009, there were a group of condos that had not been reviewed for VA approval but were accepted by HUD. Because of this change, these condos were not required to go through specific VA reviews and were "grandfathered" in. If a condo you are interested in is "HUD Accepted", chances are good its VA condo approval status is also "Accepted".
Unaccepted
Units in condo communities that have a status of unaccepted are not eligible for VA financing. They have never gone through the VA approval process, were not grandfathered in under previous HUD acceptance, or have gone through review for approval but were denied by the VA.
What makes a condo VA-approved? In order for a condo to be eligible for a VA home loan, the entire condo development must undergo a review and adhere to the guidelines in the VA Condo Approval Standards set by the Department of Veterans Affairs.
The VA website's customized condo report will not only help you figure out which condos have been pre-approved but will also give you the eligibility requirements the condo project must meet to submit a request for condo approval. For example:
At least 50% of the units must be owner-occupied, not investors, and rented out
At least 85% of the homeowners must be on time with their HOA dues
If the development is new, at least 75% of it must be sold
If a condo is not yet approved but you want to submit a request for approval, look over the requirements. Then, your lender can make a written request for approval and send in a copy of the required HOA documentation. Once submitted, the review process can take anywhere from 30-40 days to complete.
Warning: Many lenders will be unresponsive to this request because it's a lot of extra work requiring additional resources. Our team at So Cal VA Homes is happy to help.
You may have heard about VA condo spot approval as it's a practice that was allowed in the past. In short, the VA would accept condominium project appraisals from the U.S. Housing and Urban Development (HUD) and the Federal Housing Administration (FHA) in place of a full VA project review. As a result, borrowers could request approval for a single unit within a project without the entire community needing to be approved. This program was canceled in 2009, however, condos that were previously approved this way still remain approved.
A site condominium is a single-family dwelling that is completely detached from any other dwelling and doesn't share a garage with any other homeowner. It appears as a single-family home, often having its own yard. Further, the homeowner owns the building and the property. However, site condo units are part of a development and are subject to the benefits and restrictions of the association. As a result, they are also subject to the VA's condo approval rules.
Here's a quick video that talks about site condos and how to get a condo project approved:
If you are thinking that a VA approved condo might be the right type of home for you, get started here:
Condos are the perfect set-up for some but are a limiting choice for others. For starters, this type of home tends to have a lower average sale price than a single-family home which can help you keep your monthly payment down. While most VA-approved condos come with HOA fees, they can cover many maintenance costs that would otherwise be out of pocket when owning a single-family home.
Further, many condo complexes have amenities available to the residents. These can include gyms, pools, saunas, and other common areas. They also tend to be smaller in size than a single-family home which makes them easier to manage.
One advantage of purchasing a condo is that there are no adjustments to VA mortgage rates.
That's not always the case with other types of financing. Here are some other advantages:
Pros and Cons of condos
Here's a quick breakdown of the pros and cons of condos to help you decide if one might be right for you.
Pros
Low maintenance: If you're looking for homeownership without all of the responsibilities like touching up paint, cleaning gutters, and servicing your AC, a condo may be the perfect solution. Condo developments often have maintenance teams that take care of these tasks for you.
Luxurious amenities: Condos often offer many luxurious amenities such as fitness centers, pools, and tennis courts that would be much more expensive if included with a single-family home.
Lower cost: Condos typically come with a lower price tag than single-family homes in terms of unit cost as well as the cost of insurance.
Community living: Living in close proximity to others can help to create a close-knit community. Find a development that matches your lifestyle and you could expand your social circle.
Accessible: Condo developments must be accessible according to the Americans with Disabilities Act which can ensure you or any of your family or friends with disabilities can use the facilities with ease.
Security: Securing a single-family home can be expensive and require ongoing attention. Condos often have secured entry points along with doorkeepers to help protect your home and give you peace of mind.
Proximity to town: Many condos can help you stay in the mix of local events as they are close to town and/or public transportation. If you are looking for city life, they can help to make it more convenient. This is especially true for markets such as Los Angeles & Long Beach. And Southern California Veterans love VA approved condos in San Diego!
Cons
HOA fees: While the overall costs are lower, most condominium development projects do charge homeowners association fees to pay for the maintenance of the shared space. They can range from a few hundred dollars to a thousand per month. These can become expensive so should be considered carefully in the condo review process.
Resell difficulty: It can be harder to resell a condo than a single-family home due to HOA fees and regulations. However, the VA is aware of this and so won't approve condominiums with highly restrictive rules or qualification requirements. You can also ask your real estate agent for guidance on finding condo units that have a good resale track record.
So is condo life right for you? Only you can answer that. For some, it's the perfect fit thanks to the affordability, low maintenance, security, amenities, community, and convenience. Before you get to making an offer to purchase a condo, make sure you meet the VA loan requirements.
If you decide a condo is right for you, what should you ask when shopping around? Here are a few questions to keep in mind:
Is it VA-approved?
What do you get in return for paying the condo (HOA) fees?
Do you have responsibilities when it comes to repair and maintenance?
What amenities are available?
What are the requirements for property insurance?
Can you rent out your condo if you'd like?
Are there limitations on how many guests can stay with you?
Are there restrictions on pets?
Do you need to attend condo meetings?
What are the demographics and lifestyle of the condo community?
What are the parking rules?
Are there restrictions about what you can do in your yard?
Where is the property line?
Asking a collection of questions can help you to gain a deeper understanding of what it will be like to live in a specific condo. You can also use the answers to compare various condos on more than just price and specs.
If you are interested in learning more about VA loans and VA-approved condos in California, our team at SoCal VA Homes is standing by ready to help. Call (949)268-7742  to speak to a Sr. VA Loan Professional & VA condo expert today!
As Seen on ABC 10 5:00 O'Clock News