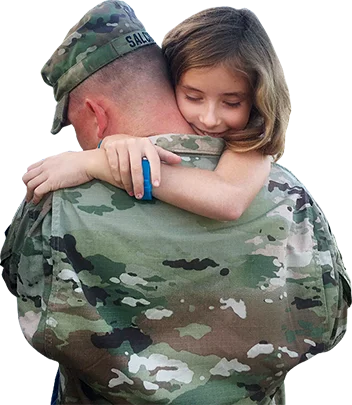 A quick video about understanding VA Approved Condos & VA Approved Homes should help!
Should I purchase a condo?
If you are a veteran or active duty military personnel, you may be eligible for VA loan benefits. Are you wondering if a condo is the type of home for you? Condos are the perfect set-up for some but are a limiting choice for others. For starters, this type of home tends to have a lower average sale price than a single-family home. Most VA approved condos come with HOA fees as well, but these fees can cover many maintenance costs that would otherwise be out of pocket when owning a single-family home. Many condo complexes have amenities available to the residents. These amenities could include gyms, pools, saunas, and other common areas. They also tend to be smaller in size than a single-family home. This helps keep the cost and maintenance fees down.
How do I know if it's a VA approved condo?
However, if you want to buy a condominium, the entire condominium complex must be approved by the VA. Using a VA loan to purchase a condo can be tricky, so knowing which VA approved condos are in your desired location is a great place to start your search. The Veterans Affairs website will help you figure out which condos have been pre-approved as well as give you a list of requirements the condo must meet to submit a request for a condo approval. A partial list of items needed are:
At least 50% of the units must be owner occupied, not investors and rented out
At least 85% of the homeowners must be on time with their homeowner's association dues
If the development is new, at least 75% of it must be sold
For a complete list of requirements and a VA approved condo list of properties that already went under review, please visit the condo reporting portion of the VA website. Here you will be able to look up property addresses and or the name of a condo project to determine if it is a VA approved condo.  The results page will show you the project's approval status.
If you wish to submit a request for approval and you have looked over the requirements your condominium complex must meet, your lender will make a written request for approval and send in a copy of the HOA documentation that is required. Once submitted, the review process can take anywhere from 30-40 days to complete. Most lenders will be unresponsive to this request, because it's a lot of extra work requiring additional resources.
When viewing the VA approved condo list on the website you will notice there are a few different types of approval: accepted with conditions, HUD accepted and unaccepted.
Accepted with conditions – This simply means that the condo has undergone the review process and has been approved for VA financing.
HUD accepted – In the past, the VA accepted any condo project that was approved for FHA financing by the Department of Housing and Urban Development (HUD). When this was federally changed in 2009, there were a group of condos that had not been reviewed for VA approval, but were accepted by HUD. Because of this change, these condos were not required to go through specific VA review, and were "grandfathered" in as VA approved condos. If a condo you are interested in is "HUD Accepted", chances are good its VA condo approval status is also "Accepted".
Unaccepted - Units in condo communities that have a status of unaccepted are not eligible for VA financing. They have never gone through the VA approval process, were not grandfathered in under previous HUD acceptance, or have gone through review for approval but were denied by the VA.
Expert help
Condos can be a great way to own a home at a lower cost than you might expect. Having your VA benefits means you can buy with no money down and because condos appreciate in value, you could use your future equity to move up later on in your homeownership journey. Call (949)268-7742  to speak to a VA condo expert at SoCal VA Homes to check VA mortgage rates, find your VA approved condo, get prequalified and make an offer on the ideal condo when you find it.
As Seen on ABC 10 5:00 O'Clock News