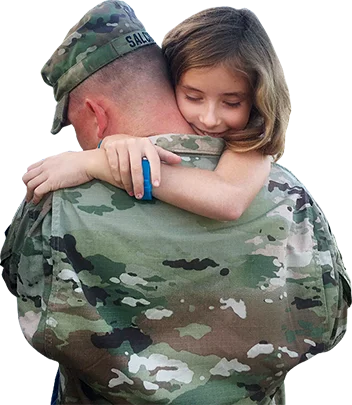 Interested in using a loan backed by the Department of Veterans Affairs (VA) to purchase a condo? With benefits like 0% down and lenient approval requirements, we don't blame you! However, you can't use VA loans for just any purchase. They require the property to be VA approved first. The good news is, you can quickly browse all the VA approved condos in your area by checking out the VA approved condo list.
Watch this helpful video on how to search for VA approved condo lists:
You can find the VA approved list of condos on the VA's website page for Requesting a Customized Condo Report.
To get your custom list, you'll need to fill out the search fields. You can check the box for "Approved" to see only approved condos. Or, if you want to see condos that may be pending or not yet approved, leave the box unchecked.
Then, you can search by condo name, the regional office that registers condos, and/or the condo's location. The only required field is the state. Once you enter your search criteria and press "Submit," you'll see the VA approved condo list that matches your requirements.
When reviewing the list of VA approved condos, you'll find the:
Name of the condominium complex
Address of the condominiums
Approval status of the condominium
Date the VA received the approval request
Date the VA condo approval review was completed
Browse the results page to easily find a VA condo in your area.
If you'd like to see the VA approved condo list for California, you'll head to the same page to request the customized report. Check the box for "Approved," select California as the state, and click "Submit." You'll then see a list of all of the VA approved condos in the Golden State.
Looking for condos approved by the VA in 2022? The current VA approved list shows the most recent information. That means if a condo complex was approved in 2022, its approval information will come up on your custom report.
If you browse condos using the VA's custom reporting tool without checking "Approved," you'll come across several different approval status types, including:
Accepted without conditions: All is good to get VA financing on these condos.
HUD-accepted: The Department of Housing and Urban Development (HUD) used to be able to approve condos and they would automatically be approved for VA loans, as well. While this law changed on 12/7/09, condos that were HUD-approved before the law changed still usually qualify for VA loans. Still, it's a good idea to double-check.
Pending: Pending condos are currently undergoing the approval process with the VA.
Rejected: Rejected condos are not eligible for a VA loan as they have undergone VA approval and have been denied.
Suspended: A condo's VA approval status may be suspended if they have failed to meet all of the requirements (e.g. incomplete paperwork, inconsistent information provided, and more)
Your best bet for VA financing is with condos that have a status of "accepted without conditions."
For additional information and a "deeper dive" into the broader topic, see our page on VA Approved Condos .
What if you want a condo that's not on the VA's list? Our team at SoCal VA Homes can help you with the approval process. We'll first need to ensure the condo complex meets all the requirements. Then, we'll make a written request for approval. The process can take up to 45 days from start to finish. In a tight "sellers market," that can be a tough ask for the seller because of the delay.
Want to apply for VA condo approval or get help financing a VA condo? Call one of our Sr. VA Loan Technicians today at 949-268-7742.
As Seen on ABC 10 5:00 O'Clock News