VA Homes For Sale in Menifee, CA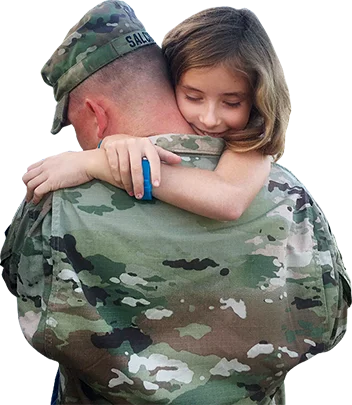 For more information or a showing
He's our military Veteran HERO Agent!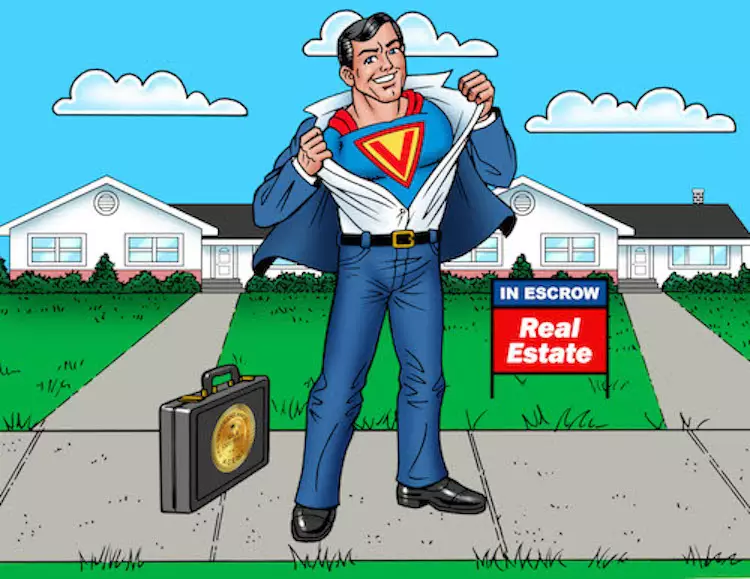 Hot Homes For Sale in Menifee, CA
Are you looking for VA approved homes for sale in Menifee, CA? Great! So Cal VA Homes has compiled a great list of VA approved condos and houses for sale in Menifee!
Menifee is a relatively young city with tremendous potential for more development. So it is not surprising that residents of neighboring counties are choosing to relocate there. Veterans find Menifee appealing, too.
Why Veterans Love Menifee
Menifee is a wonderful place to live, and the city warmly welcomes Veterans. You'll feel right at home here! The City of Menifee respects and admires for Veterans, which they show through the Menifee Veterans Memorial in Wheatfield Park. Military banners are also hung along the streets to honor those who have sacrificed for the country. You deserve this kind of recognition from the communities you served and protected.
In the city, there are twelve parks for families to enjoy, and two more parks will open in 2019. In addition to that, there are twenty valley-wide parks. Your family will love all the recreation and outdoor activities! If you enjoy shopping, residents love to visit Menifee Countryside Market, Menifee Town Center and Menifee Lakes Plaza. Plus, the Outlets at Lake Elsinore are just twenty minutes away.
On a different note, if you're interested in using your VA benefits to further your education, Mt. San Jacinto College, one of the fastest-growing California Community Colleges, has a campus in Menifee. What more do you need when thinking about where to use your VA home loan benefits?
Interested in Menifee Homes for Sale? Use Your VA Home Loan Benefits!
What are the benefits of using a VA loan to purchase a house in Menifee? One signature benefit is that a down payment is not required, as long as your purchase price does not exceed VA loan limits. Your benefits do not expire, and you can also use them more than once. But that's not all. If you are concerned about your credit profile, you will be happy to know that compared to getting a conventional loan, the VA is much more lenient about things like credit scores. Also, a history of bankruptcy or foreclosure will not affect your eligibility for a VA home loan.
The benefits of using a VA home loan are pretty incredible. We also know that Veterans come across challenges, frequently encountering something we call "sellers bias." Consider working with us because we understand the industry, and we have developed effective strategies to help Veterans achieve homeownership.
The Dreamweaver Home Purchase Process is our flagship program. For this program, we work alongside you to hone in on just the right house for your family. From our list, you can see the fantastic list of houses for sale in Menifee, CA! So Cal VA Homes makes a cash offer on your behalf and then renovates the house according to your needs. Once the work of remodeling and making improvements is complete, we transfer (i.e., sell) the home to you.
If you are interested in building your house, our second approach--the 100% Construction Home Loan program--might be right for you. All we need is an empty lot and for you to provide a vision of a brand new house that will suit your family.
The Veteran's Angel Program is So Cal VA Homes' third program to securing just the right home for you. This three-step program is popular because it is so effective. The first step involves making everything as easy as possible for the seller and the seller's agent. We are pros at this step because of our experience and industry knowledge. In the second step, we send a very special document to the seller, a letter that softens them and makes them receptive to your offer. We will often tell your story and describe your sacrifices in the letter. The third step is a top-secret, battle-tested technique that works again and again.
VA Approved Homes in Menifee & VA Approved Condo List for Riverside County
Homes for sale in Menifee are by default, approved for VA loans.  There are no restrictions by the VA on Single-Family homes, just condos.  The property will very likely pass a VA appraisal inspection, so you shouldn't have a problem with the VA.  However, if you see a condo listed in Menifee, you'll need to check the specific condo project for VA approval on the VA approved condo list.  If you like homes for sale in Menifee, broaden your search in other parts Riverside County.
Buy the ideal home in Menifee with a great VA home loan rate!
As a first-time home buying Veteran you may be looking for the most affordable option. Purchasing a home with a VA home loan gives Veterans no down payment, lower interest rate options and backing from the Department of Veterans Affairs, which is a federal program that aids Veterans like you.
So Cal VA Homes believes that you deserve to achieve the dream of homeownership. We know that you sacrificed and, on some level, you took risks for our country. We don't think it's right that Veterans should encounter any obstacles as they use their VA benefits. Our team at So Cal VA Homes is standing by, eager to help you accomplish the goal of homeownership, so find out if you meet the VA loan requirements. Call us today (949) 268-7742 for more information.