VA Loans in Orange County for These Homes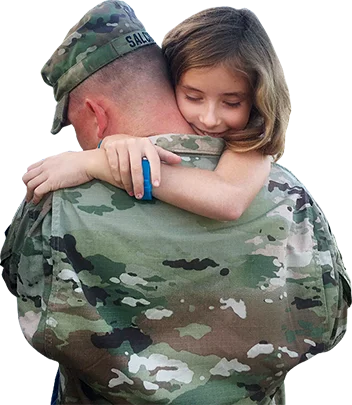 For more information or a showing
He's our military Veteran HERO Agent!
Use Your VA Loan in Orange County to Buy a Hot Home For Sale!
Apply for your VA loan and shop for homes right here. Our Sr. VA Loan Professionals are military Veterans and so are our real estate agents. We are Veterans helping Veterans delivering Easier, Better ways to buy a home using your VA loan. Call 949-268-7742 today!
Are you looking for VA approved homes and condos for sale in Orange County, CA? We're glad you are considering buying a home in Orange County because it's a great place to live! Orange County is an especially great location for Veterans and active service military to use their VA home loan benefits to buy a house.
Experience Life in Orange County
The Orange County lifestyle epitomizes the California dream, featuring a beautiful landscape and sunny weather. Beachgoers and hikers enjoy over forty miles of sunny coastline. But there are also fun places to visit if you want to take a day trip somewhere else. Residents enjoy day trips to visit Los Angeles and San Diego. Plus, the mountains, beaches, and deserts are also in driving distance. If you are new to the area, you should know that locals love South Coast Plaza. It's the largest shopping mall on the West Coast! You might already know about Orange County's incredible theme parks: Disneyland® and Knott's Berry Farm are in Orange County. Locals enjoy discounted rates on annual passes just for living in Southern California! There are numerous institutions of higher education if you are interested in using your VA educational benefits. This includes great schools like the University of California, Irvine, and California State University, Fullerton.
For active service military, the Marine Corp Base Camp Pendleton, still one of the largest bases in the United States, is located just south of Orange County. For Veterans or those nearing the completion of their time in service, you will want to connect with the Orange County Veterans and Military Families Collaborative (OCVMFC). The organization is active in the community and also provides a wide range of services.
Using Your VA Home Loan Benefits: The Facts
There are so many benefits to choosing a VA home loan. You aren't required to put a down payment, and (There are no funding fees on any loans – only VA loans.) private mortgage insurance is also not required. All of this means that you won't have to spend quite as much money upfront. It's also easier to qualify for a VA home loan because the qualifications are more lenient compared to conventional loans.
However, it is not uncommon to encounter unique hurdles when using your VA home loan benefit. SoCal VA Homes is here to help you on the path to homeownership, to help you navigate any challenges that might come up.
Our flagship program is the Dreamweaver Home Purchase Process. With this program, we will help you hone in on just the right house for you. Then we will make a cash offer on the house, on your behalf and that's only the beginning. Ultimately, we will deliver a fully custom renovated home for you.
We also offer a 100% VA Construction Loan. With this program, we will help you find a piece of land to purchase and then guide you through the process of building your new home from the ground up.
Our SoCal VA Homes Veteran's Angels Program is an exciting and effective approach. This three-pronged approach involves, firstly, making things as easy--ridiculously easy--as possible for the seller and agent. Secondly, we use a very special document to connect with the seller on a personal level. This document softens the seller and their agent, making them more receptive to your offer. The third step is a top secret and can't be disclosed here - , only in highly confidential conversations. But we are willing to share this secret with you if it will help you purchase your new home!
VA Approved Homes & VA Approved Condo List for Orange County
If you are looking to purchase a single family home in Orange County, it is almost a guarantee that it will pass a VA appraisal inspection. This means the home is approved for VA financing by default.  All houses fall into the "approved" category.  However, if you see a condo listing you like, you'll need to check that property for the condo project VA approval on the VA approved condo list.
Veterans can get great VA loan rates and buy homes for sale in Orange County
If you are concerned about how much your monthly payment will be once you purchase one of the homes for sale in Orange County, know that today's low VA rates will help you make your purchase fit your monthly budget.
Buying a house is exciting, and SoCal VA Homes wants to help you find VA approved homes in Orange County. Be sure to check out our blog for more information! Give us a call at (949) 268-7742 today, so we can talk in-depth with you about our programs and help you find just the right home for your family!