VA Homes For Sale in Murrieta, CA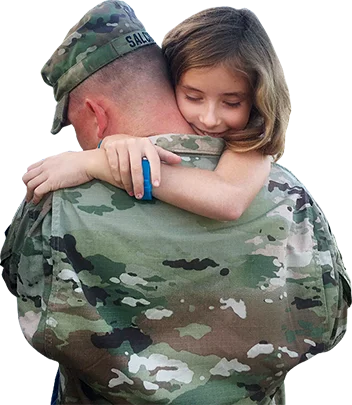 For more information or a showing
He's our military Veteran HERO Agent!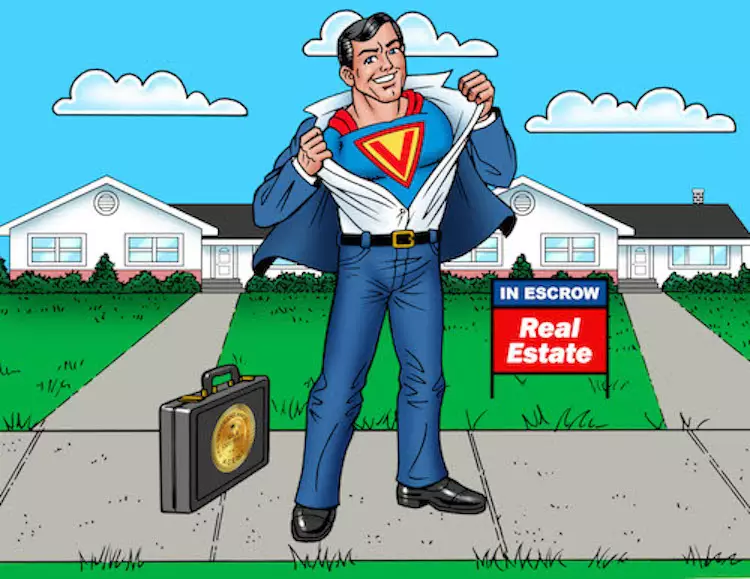 Hot Homes For Sale in Murrieta
Are you looking for a list of VA approved houses for sale in Murrieta, CA? SoCal VA Homes makes this easy for you by compiling listings of houses for sale in Murrieta, along with homes for sale in Riverside County. Our team is ready to help you hone in on just the right house, and to help you navigate the process of purchasing a new home!
Murrieta is a Wonderful Place for Veterans
Riverside County is a great area to live as a Veteran, a remarkably affordable place. Murrieta especially has a lot to offer for its residents! The scenic landscape of Murrieta and reasonably priced housing by California standards attracts new residents and businesses to the area. This is why Murrieta adopted the motto "The Future of Southern California." Even now, Murrieta continues to have expanding employment opportunities.
Murrieta has excellent resources for its residents. If you have a young family, you can send your children to distinguished schools, all the way from pre-K to high-school. You also won't have to worry about your kids' safety compared to other cities. You will enjoy safe living in a city with one of the lowest crime rates in Southern California. Another thing you don't have to worry about? You don't have to be concerned about the proximity of good clinics and hospitals. Those living in Murrieta have access to excellent medical facilities. Kaiser Permanente, Loma Linda University Health, and Rady Children's Hospital all have locations in Murrieta.
Recreation in Murrieta and Riverside County
There are so many recreation and outdoor activities to be enjoyed in Murrieta and Riverside County! The area draws visitors from all over Southern California. Recreation activities alone will inspire you to choose from among our list of houses for sale in Riverside County.
If you have kids, there are plenty of community activities, including numerous youth sports programs and leagues. The Mulligan Family Fun Center is a popular spot for families and locals of all ages! You can play mini-golf, go on rides, and practice your swing at the batting cages. Your family also has numerous shopping centers to choose from right in Murrieta. The Murrieta Town Center, Murrieta Springs Plaza, and California Oaks Center are right in the city. Drive just a little further, and you can enjoy the Temecula Promenade or Outlets at Lake Elsinore.
Murrieta and Riverside County residents have a great time in the outdoors. If you enjoy golf, Murrieta has three golf courses for you to choose from. But if you're more into exploring and hiking, the Santa Rosa Plateau Ecological Preserve is located right off Clinton Keith Road and features hiking trails and picnic spots. The Temecula Valley is less than ten miles south of Murrieta and features some of the best wine in the state. There is also incredible food, balloon rides, and casinos. Visitors to Lake Skinner have fun doing water activities, horseback riding, camping, and hiking.
VA Approved Homes & VA Approved Condo List for Murrieta in Riverside County
If you are looking to purchase a single family home in (insert city), it is almost a guarantee that it will pass a VA appraisal inspection. This means the home is approved for VA financing by default.  All houses fall into the "approved" category.  However, if you see a condo listing you like, you'll need to check that property for the condo project VA approval on the VA approved condo list.  Properties in (insert link for higher SV city/county nearby) may also be worth checking out.
Veterans can get great VA loan rates & buy homes for sale in Murrieta
If high mortgage payments for homes for sale in Murrieta is a concern of yours, then know  that today's low VA rates will help keep your new home or condo purchase within your monthly budget. Homes for sale in Moreno Valley are a great budget friendly option to check out as well.
Financing a home using a VA home loan is an excellent alternative to conventional mortgage options. In fact, according to Blacknight Financial Services 7 percent of all home loans in Riverside County are VA home loans. It's no surprise that VA home loans are so popular. The signature benefit of VA home loans is that a down payment is typically not required. It also doesn't matter how long ago you earned your VA benefits. Your VA home loan benefits don't expire, and you can use them more than once! If you are concerned about your financial circumstances and credit history, don't just assume that you can't get a home loan. Talk to us about your situation. You will want to know that a history of bankruptcy or foreclosure may not affect your eligibility for a VA home loan.
Get a VA Home Loan from SoCal VA Homes
SoCal VA Homes is here to help you on the path to homeownership. Our flagship program is the Dreamweaver Home Purchase Process. We offer a 100% VA Construction Loan. SoCal VA Homes' Veteran's Angels Program is an exciting and effective approach.
If you are ready to move forward, we at SoCal VA Homes are here to help you find VA approved homes for sale in Murrieta and assist to find out if you meet the VA loan requirements! We invite you to continue reading our website for more information, to discover how we can help you find just the right home for your family. You will find a lot of helpful information about VA home loans on our blog, too.
Give us a call at (949) 268-7742 today! SoCal VA Homes is passionate about assisting Veterans to find their new home. We look forward to talking with you about the incredible possibilities ahead for your family!