What is a VA Loan? - Important Things You Should Know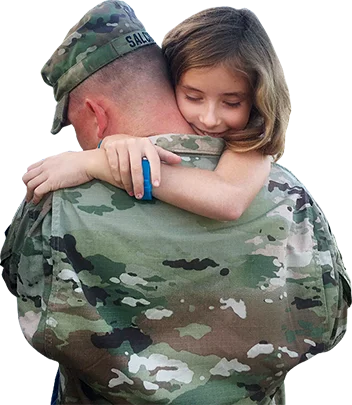 VA loans offer military servicemen and women a chance to pursue their dreams of homeownership. Since the benefit became available in the 1940s, more than 22 million Americans have taken advantage of the program. In spite of the popularity of these loans, many still are left questioning: what is a VA loan?
What Does a VA Loan Really Mean?
VA loans are a benefit extended to military service members and their families. Unlike many other kinds of home loans, VA loans often come with more flexible terms and conditions. With a VA home loan, you won't need to worry about a traditional 20 percent down payment, nor the private mortgage insurance (PMI) payments that are often required of buyers with smaller down payments. VA home loans typically feature low-interest rates, making them one of the best options available on the market.
Not every home on the market will qualify for a VA loan. Properties are often required to be move-in ready, so turnkey homes are best when using a VA loan. Thankfully, though, there are different types of VA loans available to meet the need of every kind of buyer. Whether you're hoping to purchase your first home, build your dream house or refinance the home you're in, there's a VA home loan option for you.
There are many misconceptions about VA loans. Though guaranteed by the government, VA home loans are offered by private lenders, not through the Department of Veterans Affairs. Many believe you need a perfect credit score to qualify for a VA home loan – this is also a common myth. Even those with bankruptcies in their credit histories can qualify. Finally, many believe the VA home loans are only for first-time homebuyers. In fact, VA loan benefits never expire and can be used again for each new property you buy, so long as your previous VA loans have been paid off.
How Does a VA Loan Work?
Exactly how does a VA home loan work? Prequalification is the first step. Through this process, lenders give home buyers much-needed insight into how much they can afford to spend on a home. Prequalification is based on a person's annual income, credit history and other financial factors. Begin your research into what you might qualify for by using our VA mortgage loan payment calculator. It can help inform your house search, giving you a good idea of how much your monthly mortgage payment might cost.
Next Steps After Prequalification
Before you find a home you love, it can be an advantage to take the additional step beyond getting "prequalified" Take the next step and get preapproved. Considered a more serious step than prequalification, preapproval allows an actual VA loan underwriter, not a loan agent to scrutinize your finances a little more closely. Consideration will be given to your credit history, debt-to-income ratio and cash you have on hand. Once preapproved, you'll have a letter to present to real estate agents and sellers to show just how serious you are about your intentions. This can provide the confidence everyone involved needs to begin the home buying process.
Once you've found your ideal home, you'll make an offer. A VA appraisal of the home comes next. An inspector will thoroughly examine the house and determine if it has deficiencies that you and the VA loan underwriter should be made aware of. Only homes approved through the appraisal process qualify for VA loans. After the appraisal, your updated income and finances will once more be scrutinized, by the loan underwriter. When cleared, you'll be ready to move on to the closing of the home.
While down payments aren't necessary for VA home loans, buyers are required to pay a funding fee that helps keep the VA loan program running. Often just a small percentage of the overall cost of the home, the funding fee ensures that the Veterans of tomorrow can also participate in the home loan program.
A VA home loan can make all the difference in your home buying process. Even those with a history of foreclosures and bankruptcies can find hope in a VA loan. Join the millions of Veterans who have taken advantage of this program. So Cal VA Homes is your partner in the process, helping both active duty service members and Veterans achieve their dreams of buying a home. Get started today by learning about our three breakthrough home loan programs.
As Seen on ABC 10 5:00 O'Clock News