VA Loan Preapproval - VA Loan Prequalification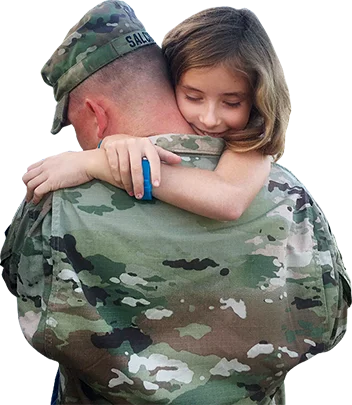 A VA loan Preapproval in its purest form is an actual conditional commitment to lend, issued from a VA loan underwriter, working for a lender. Once you have achieved your VA loan preapproval, you're actually ready to buy and close fast, as long as the property meets the lender's conditions.
However, not all lenders will underwrite a VA loan file with a property To Be Determined or TBD. This extra important step is a lot of work, and it may not produce a closed loan because there is not property yet. It is often an unnecessary extra step. However, for VA borrowers with marginal credit the extra effort is highly recommended because the credit file has already been reviewed by the underwriter.
Unlike a prequalification, a preapproval is determined from the actual VA loan underwriter's complete review of the borrower's documentation, not just relying upon the information often only discussed on the phone between the borrower and a loan officer. Below, we'll discuss the steps for getting a VA loan preapproval…not just a VA loan Prequalification.
Watch this brief video for a quick explanation of the difference between a VA Loan Pre-Approval vs. a VA Loan Pre-Qualification: 
When a Veteran gets pre-qualified for a VA home loan, they're provided with an estimate of the loan size they would be able to achieve. These estimates are given based on basic information the Veteran provides, often from a very brief conversation with a loan officer. This conversation also does not necessitate a credit check. A clear verification of the credit profile and credit scores is always recommended, especially for Government loans such as a VA loan.
Think of a VA loan prequalification as the first limited step which sometimes may occur before the actual VA loan preapproval in the homebuying process. You can simply get a general sense of your buying power then begin shopping for a home. But taking the additional steps are typically necessary to establish a relationship with a reputable lender who will then issue a strong letter demonstrating your qualifications as a VA buyer.
If you're asking how to get preapproved for a VA home loan, we'll provide the six quick & easy steps right here:
Find a trusted VA loan lender. Your lender will be your guide throughout the VA loan pre-approval process.
Find out what documents you'll need to complete your pre-approval. You'll be asked to provide information about your military service, income and credit.
Obtain your Certificate of Eligibility. The (COE) informs the lender of how much entitlement you can receive from the VA.
When Pre-Approved, discuss the pre-approval amount and budget with your VA lender. This will help determine what your price range is for house hunting. Anything preventing you from achieving your goals gets discusses in this stage.
Obtain your pre-approval letter. Your lender will provide you with a pre-approval letter, which shows sellers and real estate agents what purchase price you are pre-approved for and that you're serious about buying.
Find a VA friendly, "VA savvy" real estate agent. Ensure that they have experience with Veteran clients using their VA home loan.
It's easy to begin your journey to preapproval here:
Although many industry participants and borrowers use the terms "pre-approval" and "pre-qualification" interchangeably, there are a few very IMPORTANT distinctions to keep in mind.
A VA loan Prequalification typically is performed by a loan officer, and that activity may or may not include a credit check – a BIG element to the approval process. Debt to income ratios may be calculated during this activity, but confidence cannot be applied to a high debt ratio scenario without using the industry standards of Automated Underwriting.
There is no substitute for this step. A staff member at the lender must obtain a tri-merge credit report and the resulting credit scores from each of the three credit bureaus. Unfortunately, the AUS or Automated Underwriting System can be run by any staff member at the lender, but the integrity and validity of the Automated Underwriting Analysis results must be verified by a VA Underwriter. The AUS software most commonly used is known as Desktop Underwriter.
Plenty of mistakes can be made in this process by inexperienced players, but those fatal mistakes will be uncovered by the underwriter – THAT's what THEY do! And if the mistake truly is fatal, the loan will be declined. If you're in escrow to purchase, this is not a good time to find out you don't qualify!
A very large majority of the VA loan Preapproval results are delivered to borrowers by loan officers using the AUS software themselves, most without supervision. A new user of this tool can learn how to operate the software in just a few hours and be somewhat proficient in a matter of weeks.
A WORD OF CAUTION…as an unknowing VA borrower, you will not know if this user has included fatal errors. ANYONE can input the data into the software! All borrows are not the same. One "civilian paystub" can be simple, and some are notoriously complicated, just as are some self-employed tax returns. Thus, mistakes on income, debt rations, residual income requirements and more can easily be part of the preapproval.
This is a classic "garbage in, garbage out" scenario, where the result is only as good as the experience of the software operator. If an inexperienced loan officer makes a mistake and produces a VA loan preapproval letter for you, it may not be credible, leading you down an unfortunate path, headed for problems.
Experience counts, and real estate agents are very weary of this known fact!
Pre-Approval vs. Pre-Qualification Chart
The following chart will break down the differences between pre-qualification and pre-approval while answering some frequently asked questions about the VA home loan process:
| | | |
| --- | --- | --- |
|  FAQ: | Pre-Approval | Pre-Qualification |
| Do I need a credit check? | Yes | No |
| Is there an application fee? | Ask your lender | No |
| Can I find out what my interest rate will be? | Yes | Yes |
| Do I need to supply income & banking information? | Yes | No |
If you feel like you're still not an expert on pre-qualification vs. pre-approval, no worries...you're not alone!
At SoCal VA Homes, we're committed to supporting you through the VA loan prequalification process all the way to a TBD pre-approval, when necessary. We go above and beyond to get you properly qualified and to make your offers attractive! We  make the process easier and deliver better results with our unique and powerful programs.
We have a variety of calculators to help your preapproval for a VA home loan. Our VA mortgage calculator can help you estimate payments. And our other calculator can serve as a VA home loan prequalification calculator, as it breaks down all of your finances and shows you your debt ratios.
As Seen on ABC 10 5:00 O'Clock News