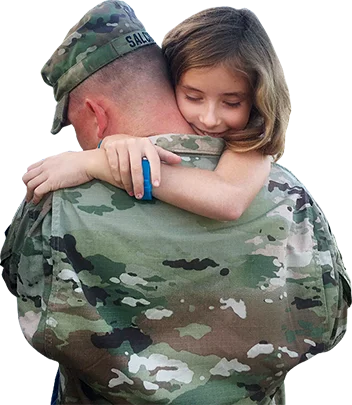 VA 30 Year Fixed Rate as of this update is:

4.375

%
 A.P.R.

4.590

%
Lower rates are available (with more points). Continue reading and see assumptions below.
If you ask one of our Sr. VA Loan Professionals, "What is your rate today?"
You will receive an answer that sounds like this, "That's a good question. Many lenders will not educate their clients that there exists an entire spectrum of fixed rates available on any one day. We like to present to you the whole menu of rates and their associated costs, so you can determine which rate choice is right for you. Our lowest rate today is…"
Very few borrowers will choose the lowest rate because it requires Discount Point, and THAT can get really expensive, very quickly!
For instance, SEE BELOW regarding the assumptions on the above rate.
With 2.0 Discount Points, and a 1 Point Origination Fee (with a seller paying VA Non-Allowable Fees), you can achieve the LOWEST possible rate, not quoted here.
Ask us about your whole menu of choices today.
As an example, we offer a great education on the spectrum of rates and how we offer no closing cost loans
Lowest VA 30 Year Fixed Rate Assumptions:
Occupancy: Owner Occupied All VA purchase loans must be owner occupied but some refinances allow non owner-occupied status.
Discount Points: 1.00 Again, we offer no closing cost loans. Call 949-268-7742 for a quote.
Credit Score: 720 We make VA loans to scores as low as 550. Call 949-268-7742 for a quote.
Loan Amount: less than or equal to: $647,200. VA Jumbo Rates up to 2.5MM+ are available. Call 949-268-7742 for a quote.
Down Payment: Zero
Published VA Rates, discount points and terms are based on an evaluation of each applicant's credit history, loan amount and loan purpose, so your rate and terms may differ. All loans are subject to credit approval. Questions? Call one of our Sr. VA Loan Professionals now at 949-268-7742.
As Seen on ABC 10 5:00 O'Clock News