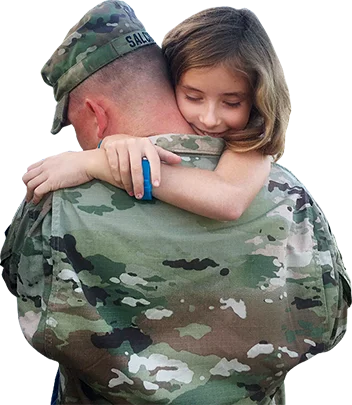 You may be aware that you can get a VA loan without putting any money down but is it possible to avoid all closing costs, too? Closing costs are limited on VA loans to reduce the expenses for borrowers but they still do exist.
In order to get a no-closing-cost VA loan, someone would have to pay the costs for you (e.g. the lender or the seller). If the lender happens to pay for them, you'll likely be looking at a higher interest rate to cover the cost. Here's a closer look at what you can expect.
What VA loan closing costs exist?
The most common closing costs found on a VA loan that the borrower is responsible for include the VA funding fee along with fees for appraisals, credit reports, title insurance, state and local taxes, real estate taxes, hazard insurance, origination, recording, and the survey.
VA loans are unique in that lenders are limited in what costs they can charge veteran borrowers. For example, fees for escrow, underwriting, attorneys, processing, and tax service can't be the buyer's responsibility. Further, the seller must pay the brokerage fee, buyer broker fee, termite report, and commission for real estate professionals. However, sellers are only allowed to pay up to 4% of the total home loan amount.
Even with these restrictions, the closing costs for the buyer range from 1% to 5% of the loan amount, depending on the price of the home.
Learn how to navigate buying a home with a VA loan through the Veteran Home Buyer Survival Guide!
Can my lender pay my closing costs?
Many VA lenders will offer Veterans a VA loan with a credit toward their closing costs in exchange for a higher, no-closing-cost rate.  It's the opposite of when a buyer pays a point to reduce their interest rate.  A VA lender may offer to increase your interest rate by approximately a ¼ of a percent in exchange for a credit equal to approximately 1% of your loan amount.  Furthermore, in a purchase transaction, closing costs can easily exceed 2%, so a lender might offer you a VA loan rate which has been increased by approximately ½ of a percent, thereby crediting as much as a full 2.00% into escrow.  By accepting that much of a rate change, with a no-closing-cost VA rate, the large amount contributed to escrow on your behalf often may result in zero closing costs.
As an example, say your loan amount is $200,000, your term is 30 years, your interest rate is 4%, and your closing costs come out to $2,500. A lender may offer you an option to increase your interest rate to 4.25% to reduce your out-of-pocket costs to $500.
Is a VA no-closing-cost rate right for me?
While the rate hike will cost you much more than $2,000 over the term of your loan, it lowers your costs upfront which may be necessary for some to make homeownership a reality. You can use our mortgage loan payment calculator to run the numbers for your situation.
It's also important to consider that if you refinance or sell your home before your term is up, you could lower your rate and your overall costs. So the no-closing-costs rate can be the right solution in some scenarios. Now would be a great time to see if you meet the VA loan requirements, if you're uncertain.
Looking for expert advice on VA loans from a trusted VA loan professional? Call us at 949-268-7742 today!
As Seen on ABC 10 5:00 O'Clock News