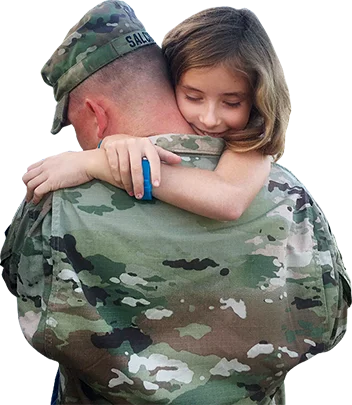 Va Loans
REAL ESTATE FOR VETERANS
Benefits of a VA Home Loan
Peter Van Brady
Founder of
SoCal VA Homes
Author: Avoiding Mistakes & Crushing Your Deals Using Your VA Loan
January 17, 2020 (last updated August 19, 2022)
Buying a home is exciting. It's even more exciting when you realize you can use your VA benefits to do so. Among the many benefits extended to Veterans, VA home loans are among the most valuable. For many first-time home buyers, though, it can be hard to know what you don't know. SoCal VA Homes employees are passionate about connecting Veterans with homes they love. With our team guiding you throughout the entire process, you'll feel at ease with both your VA loan benefits and the options available to your family.
What are the Benefits of Using a VA Loan?
VA loans are superior to most traditional home loans. With no down payment required or no minimum credit score threshold to meet, VA home loan benefits have made homeownership a reality for millions of Veterans. While private mortgage insurance, or PMI, is often required of borrowers with less than a 20 percent down payment when using conventional and FHA loans, monthly PMI payments are not expected of VA home loan borrowers. Low interest rates make the loans even more attractive.
One way to dip your toe in the first-time homebuyer water is to experiment with a VA home loan calculator. By entering basic information about your price range and the money you have to put towards a down payment, you'll get a clear snapshot of just how much a monthly mortgage payment might cost. Many are surprised to find that their mortgage ends up being more affordable than their current rent costs. Such a tool can also prepare you for unexpected fees you might not have considered before, too.
VA Home Loan Benefits Eligibility
To take advantage of VA loan benefits, you'll need to meet certain criteria. You may be eligible for a loan if you:
Served 90 days during wartime
Served 181 days during times of peace
Served six years in the Reserves or National Guard
Your spouse died in the line of duty or because of a service-related disability
To verify your eligibility, consult with SoCal VA Homes about your options. We can help you understand how VA home loans fit into your plans for first-time homeownership, get you prequalified and see just how much home you can afford. We work in lockstep to give you the personalized attention you need to understand your options. Once approved, the fun of house hunting can begin!
What are the Benefits of VA Housing
VA housing benefits aren't limited to just the purchase of a home. If you've always dreamed of buying land and building your own house, SoCal VA Homes can help you make it a reality. VA construction loans are an option for Veterans, too. If building your first home feels like too tall an order, construction loans are also available to help renovate older homes. There's no better way to tailor your first house to your exact taste and specifications.
SoCal VA Homes offers Veterans the opportunity to find the home of their dreams without breaking the bank. If you're curious about our unique programs and are eager to learn more about VA home loan benefits and beyond, call us to schedule a consultation. By picking up the phone today, you'll be one step closer to buying your first home!
As Seen on ABC 10 5:00 O'Clock News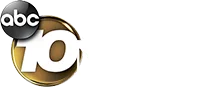 Watch what our clients are saying about us