VA Home Loan Interest Rates for Disabled Veterans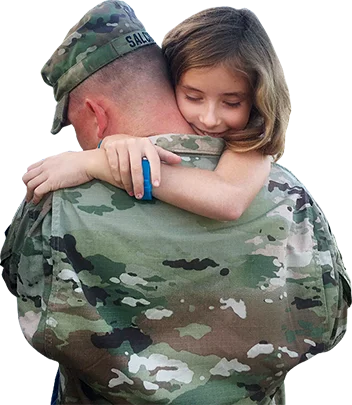 The VA offers a range of enhanced benefits for disabled Veterans.
VA home loan rates for disabled Veterans are the same VA loan rates as those Veterans who have not been awarded VA disability compensation. This is because built into the suite of VA benefits is obviously the VA loan benefit. And lenders make VA loans, not the Department of Veteran's Affairs. Lenders who make VA loans are not provided any incentive by the VA loan guaranty program to offer lower VA rates to disabled Veterans.
This does not take away the advantage of the elimination of the funding fee for the disabled Veteran, which will reduce the final loan amount and thereby reduce the loan payments.
Funding Fee Exemption
Although VA disability rates vary from 10% to 100%, any amount of disability income can be used to qualify toward the purchase of a new home, and fee exemptions can save Veteran borrowers thousands.
The VA Funding Fee is a one-time charge that the VA uses to cover the costs associated with guaranteeing home loans. This fee is expressed as a percentage of the loan amount and can go as high as 3.6% in some cases. Fortunately, Veterans discharged with a service-related disability or who have received a Purple Heart are exempt from paying this fee.
VA Home Loan Opportunities for Disabled Veterans
When it comes to determining VA loan eligibility, expanded opportunities are available for disabled Veterans. Those discharged for a service-connected disability typically must meet the service length requirements of 90 days during wartime or 181 days during peacetime. This means that if you're a disabled Veteran who can meet credit and income qualifications, you can put your VA compensation income towards qualifying for a VA home loan.
Higher VA Disability Rates Allow for Greater Home Loan Qualifications
As with any home loan, disabled Veterans have to meet credit and income requirements in order to move forward. These include having a healthy debt-to-income (DTI) ratio. Veterans with higher VA disability compensation rates have a greater leg-up on those who are not rated because the dependable tax-free income adds to the total income. Lenders are looking to get an idea of the overall financial picture of a potential borrower, so if your credit isn't stellar, don't let it keep you from reaching out to us!
Disabled Veteran's Property Tax Exemptions
Many states offer property tax exemptions for disabled Veterans, including California. Veterans who are rated at 100% disability may be eligible for a property tax exemption. The size of that exemption depends on current income. For more information on California property tax exemptions for disabled Veterans, check out this page from the Board of Equalization. Your property tax exemption with make affording a home that much easier!
Your VA Home Loan Interest Rate Solution - SoCal VA Homes!
Your VA disability income will be a great asset on your journey of purchasing a home. We're dedicated to serving Veterans with a superior home buying experience, from start to finish. Call us at 949-268-7742 today!
As Seen on ABC 10 5:00 O'Clock News