VA Loan Rates 2020 Update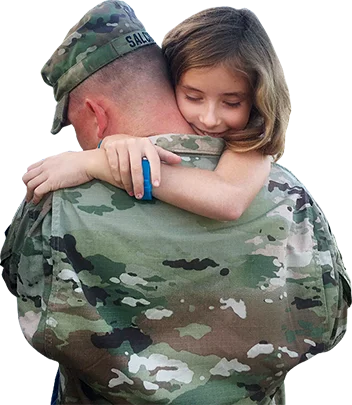 When it comes to interest rates on mortgages, VA loans are hard to beat. They have some of the lowest interest rates and fees of any mortgage. But the low interest rates you see advertised online may not reflect the rates you'll be able to qualify for based on your financial situation. Here are some tips to help you find the best VA loan rates in 2020, as you negotiate through the "post COVID-19" credit markets and VA lender's offers.
What are the average VA loan rates in 2020?
VA loans offer lower interest rates than many types of mortgages, including FHA and conventional loans. At the end of February 2020, VA loan rates were the lowest in history.  As the globe woke up the pandemic, the market experienced extreme volatility and the market place changed. Zero closing cost VA loans disappeared (for now).
Here's a chart that shows the average VA loan rates for 2020 alongside the A.P.R. as of March 27th 2020:
| | | |
| --- | --- | --- |
| Product | Interest rate | APR |
| 30-year fixed rate | 3.297% | 3.458% |
| 20-year fixed rate | 3.167% | 3.404% |
| 15-year fixed rate | 2.814% | 3.077% |
| 5/1 ARM rate | 2.812% | 3.647% |
| 5/1 ARM jumbo rate | 2.813% | 3.834% |
| 7/1 ARM rate | 3.159% | 3.716% |
| 10/1 ARM rate | 3.330% | 3.776% |
| 30-year fixed FHA rate | 3.402% | 4.472% |
| 30-year fixed VA rate | 3.098% | 3.469% |
| 30-year fixed jumbo rate | 3.375% | 3.470% |
| 15-year fixed jumbo rate | 2.938% | 3.082% |
Data source: NerdWallet index
Keep in mind that the rates displayed above are just averages and are not guaranteed. The rates you'll qualify for will vary based on your lender and financial situation.
How to figure out your best VA loan rate in 2020
Lenders often advertise very attractive rates online but you're not guaranteed those rates. The interest rate you'll get depends on factors like your loan term, down payment amount, and credit score. To get an accurate quote, you should give your lender some information about your situation and go through the loan prequalification process.
How did the COVID crisis affect VA loan rates in 2020?
This is a very deep discussion that has many levels. Let's go with the easy stuff first! Lenders were experiencing complete chaos and in damage control mode from March 9th through the end of April.  In general, the credit markets went through a massive tightening, as the loan securitization process broke down.
Nearly all lenders borrow the money the fund VA loans, and then repay that money when the loan is funded, sold & securitized.  Their borrowing capacity dramatically shrank to do margin calls on their credit lines.  All lenders, retracted into their caves like wounded animals.  Then the government passed the CARES Act, allowing borrowers a temporary forbearance.  This CRUSHED the salability of loans as 5.00% of all US mortgage loans went into forbearance.  In general loans become less valuable, less desirable to own as an investment, for fear of non-payment and ultimately the risk of foreclosure.
The bottom line is as rates dropped like a rock…they had to reverse course and re-price, rising to reflect the "new normal" in the mortgage marketplace.  My "X partner's X partner," Barry Habib wrote a brilliant piece on the current Mortgage Crisis, if you would like to study what's really happening.
Costs that will lower your VA loan rate
VA loans are known for having low rates and fees, but there are some costs that you'll need to prepare for, including the funding fee. It's a one-time fee that the VA charges to help cover some of the costs of the loan program.
Funding fees are paid at closing and usually cost between 0.5% and 3.6% of the total loan amount. Exactly how much you'll pay depends on a number of factors, including your VA loan type, military service record, and down payment amount.  If you are receiving VA disability payments, the odds are very strong that you are exempt from paying the funding fee.  When performing a VA IRRRL, this may get you a lower rate because your costs are less, reducing your time frame to re-coup those costs.
Origination Fees & Discount Points
In 2020, the VA will still allow one origination point and up to two discount points to lower your rate. Paying these fees and points should "buy" you the lowest VA rate possible!
Closing costs
In addition to a funding fee and considering paying points, you'll have to pay other closing costs on your VA loan, which include things like appraisal fees, taxes, and insurance. If you can't afford to pay these costs during a purchase transaction, you can ask the seller for help. The VA allows sellers to pay up to 4% of the total loan amount in closing costs. They can even assist you in paying your funding fee.
Find out your VA loan rates in 2020
There are many different types of VA loans with different rates being offered to qualifying military service members, some of the best rates and lowest fees on the market– which makes them a great choice when buying a home.  Although the market has changed somewhat in 2020, great rates are still available.
If you're interested in getting a VA loan, call us today at 949-268-7742 with any questions and to start the process!
As Seen on ABC 10 5:00 O'Clock News