15-year VA mortgage rates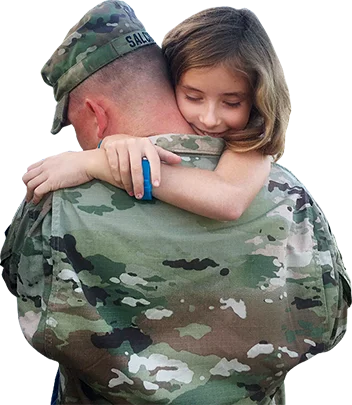 When shopping for a VA loan, most homebuyers want to know what their interest rate will be. Your interest rate depends on a number of factors, including what loan term you choose. Typically, 15-year VA mortgage rates are lower than interest rates for 30-year loans. But because 30-year loans offer lower monthly payments, most homebuyers choose them over 15-year mortgages. Read on for help figuring out which loan term is right for you.
Are 15-year VA mortgage rates best?
VA loans with 15-year terms tend to have the best interest rates. Lenders are often able to offer lower rates for this shorter term (than a 30-YR fixed rate.).  The primary reason 15-year loans have lower rates is because of inflation eroding the value of money over the longer haul.  Bottom line is the longer you borrow for, the more inflation can present a threat, the higher the fixed rate.
But the relationship between VA 30-YR fixed rates and VA 15-YR fixed rates is wholly dependent on the secondary loan marketplace - the GNMA mortgage securities, essential to providing the liquidity in Government loan products such as VA loans. More recently, investors in these GNMA bonds are demanding the same yield for a 15-YR instrument as they are for a 30-YR GNMA instrument, so no significant rate advantage exists.
That said, it begs the question, "Why force yourself into a 15-YR amortization with the much higher payments, if there is no rate advantage?" Don't
Here, you can find current 30-YR VA fixed rates.
That's why VA adjustable rate loans are typically even lower than VA 15-year mortgage rates.  Borrowers are also less likely to default than with 30-year loans.
If you're looking for rates outside of CA, to see what 15-year VA loan rates are available in any state, you can use this tool from the Consumer Financial Protection Bureau. It allows you to see the range of rates lenders have offered to borrowers in your area with the same credit score as you. You'll be able to compare rates for 15-year and 30-year mortgages and find out how much you could save by going with a shorter-term loan.
In Alabama, for example, you could get an interest rate that's 0.5% lower by going with a 15-year loan. Most lenders offer an interest rate of 4% for 30-year VA loans and 3.5% for 15-year loans. A difference of half a percent may not seem like a lot. But over five years, choosing the 15-year loan with the lower rate would save you $4,500 in interest.
Is a 15-year VA loan right for you?
15-year mortgages are worth considering for the long-term savings they provide. But they do come with a big downside — much higher monthly mortgage payments.
A $200,000 loan with a 30-year term and a 4% interest rate would have a principal and interest payment of $955. On the other hand, a 15-year loan of the same amount would cost you $1,430 a month, even with a lower interest rate of 3.5%. That's a difference of $475 each month.
Fifteen-year mortgages can help you save thousands in the long-run. But in the short-term, choosing one will increase your monthly mortgage payment by hundreds of dollars or more. That's why 30-year VA loans are much more popular. For most buyers, having a lower monthly mortgage payment is worth paying more interest over the life of the loan. But if you have a high income and want to pay down your mortgage quickly to minimize your interest costs, a 15-year loan may suit your needs.
On the other hand, VA borrowers who have high incomes often prefer the potential tax benefits which last longer with a 30-yea loan.  To get more information on our VA programs and, we have prepared a single page of VA loan rates, which our clients find very helpful.  Or just call us for a quote.
Get your 15-year VA mortgage rate quote today!
No matter which loan you choose, to find out what interest rates are available to you, you'll need to get prequalified. Lenders need personal information from you to calculate your interest rates, such as your credit score, down payment, and loan amount. So to get the most accurate quote, you'll need to reach out to a lender and start the prequalification process. Get your rate and advice on the best mortgage for you by calling one of our senior VA loan technicians at 949-268-7742 today!
As Seen on ABC 10 5:00 O'Clock News