What are the Steps to Get Pre-Approved for a VA Loan?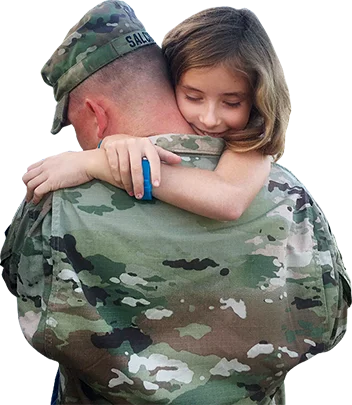 The VA loan pre-approval process allows for Veterans and active military borrowers to cover all of their bases and avoid mistakes. On this page, we'll detail the steps you need to take to get pre-approved for a VA loan, along with some important details about the process.
The Six Steps to VA Loan Pre-Approval
Find a trusted VA loan lender. Your lender will be your guide throughout the VA loan pre-approval process.
Find out what documents you'll need to complete your pre-approval. You'll be asked to provide information about your military service, income and credit.
Obtain your Certificate of Eligibility. The Certificate of Eligibility (COE) informs the lender of how much entitlement you can receive from the VA.
When Pre-Approved, discuss the pre-approval amount and budget with your VA lender. This will help determine what your price range is for house hunting. Anything preventing you from achieving your goals gets discusses in this stage.
Obtain your pre-approval letter. Your lender will provide you with a pre-approval l letter, which shows sellers and real estate agents what purchase price you are pre-approved for and that you're serious about buying.
Find a VA friendly, "VA savvy" real estate agent. Ensure that they have experience with Veteran clients using their VA home loan.
VA Home Loan Pre-Approval vs. Pre-Qualification
Although some use the terms "pre-approval" and "pre-qualification" interchangeably, there are a few important distinctions to keep in mind. Pre-qualification comes before pre-approval and provides an estimate of the loan size which a borrower qualifies for. This number is based on information supplied from the borrower and does not serve as a commitment from the lender.
Pre-approval, on the other hand, does act as a conditional commitment from the lender. This determination is made from verifiable information such as credit checks. In the case of VA loan approval for active duty service members, your Leave and Earnings Statement (LES) and Basic Allowance for Housing (BAH) are also considered. Lenders want to get a good idea of your overall financial situation.
Factors for VA Loan Approval
Lenders use a variety of data points to determine loan eligibility. As our page on VA Home Loan Qualification Factors details, debt-to-income ratio (DTI) is one of the most important factors involved. Your DTI is calculated based on your proposed monthly debt, including your new VA home loan payment versus your gross monthly income, and is expressed as a percentage: if you make $2,000 a month and have $1,000 in total proposed monthly debt, your DTI would be 50%.
Lenders generally prefer that a borrower's DTI stays below 43%. The VA recommends 41%, but VA loan lenders are not forced to adhere to this standard. It's still possible for a Veteran to qualify for a VA loan if their DTI is higher, especially if other factors, such as credit score, are working in their favor.
Borrower credit reports are used by prospective lenders as a way to determine creditworthiness. This will not only provide information on DTI but also gives access to the borrower's credit score. Although the VA does not set a minimum credit score requirement, a rule of thumb is that a FICO score of 620 or higher is strongly preferred for most lenders.
It's worth noting that lenders are looking at the entire financial situation of a potential borrower, not just credit scores. A Veteran's previous and current employment, homeownership history, and assets are among the other factors that go into VA loan pre-approval. If you have any questions about how VA loan eligibility is determined, don't hesitate to reach out to one of our VA Home Loan Technicians at (949) 268-7742.
SoCal VA Homes Makes it Easy for You!
At SoCal VA Homes, we simplify the pre-approval process for Veterans. From pre-qualification to sale finalization (and beyond), we stay committed to your success at every step of the way. Just one call and our team will get you the resources you need for a successful home-buying experience. Contact us and get the VA loan pre-approval process started today!
As Seen on ABC 10 5:00 O'Clock News