"Your Documents, Please!"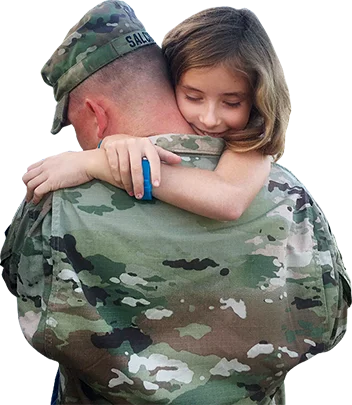 How to get your Certificate of Eligibility and Why ALL this documentation is so important to using your VA Home Loan Benefit.
Active military and Veterans often ask our staff, "How do I get my Certificate of Eligibility?"  And then, when we get into the actual processing of their VA home loan, they ask, "Why do I have to provide all of this documentation for a VA loan?"
Yes…all the requests for documents and paperwork can be a little challenging, but the result is always worth it, and tens of millions of VA borrowers before you have traveled this path!  Listed below is some of the required documentation that needs to be provided when you utilize your VA Home Loan Benefit.
To apply for and fund a VA home loan, an underwriter will need to review your Certificate of Eligibility (COE).  Your Certificate of Eligibility will provide the current status of your VA loan benefit.   If you are fully "entitled" to your benefit, then it is unencumbered, meaning your benefit is available to its maximum.
If you have previously used all of your entitlement and that loan is yet to be paid off, then your entitlement is zero and simply unavailable.  Your Certificate of Eligibility will reflect that encumbrance or usage.  If you did not utilize your benefit to its maximum, and it is yet to be paid off, your Certificate of Eligibility will reflect that partially encumbered entitlement.  In this case, you may take advantage of the remainder of your entitlement, but your entitlement won't get restored to 100% until the previous loan is paid off.
If you're not on active duty, you'll also need your Certificate of Release from Active Duty (DD Form 214.)  Your DD214 will need to demonstrate your Character of Service as Honorable, essentially an Honorable Discharge, and your DD214 will typically need to demonstrate 90 days or more of active service.  Surviving spouses and others may also qualify for this benefit.  According to the VA, if you fall into the following groups, you may also qualify for eligibility:
Certain U.S. citizens who served in the armed forces of a government allied with the United States in World War II.

Individuals with service as members in certain organizations, such as Public Health Service officers, cadets at the United States Military, Air Force or Coast Guard Academy, midshipmen at the United States Naval Academy, officers of National Oceanic & Atmospheric Administration, merchant seaman with World War II service, and others.
According to the VA, "If you do not meet the minimum service requirements, you may still be eligible if you were discharged due to (1) hardship, (2) the convenience of the government, (3) reduction-in-force, (4) certain medical conditions, or (5) a service-connected disability."
You can obtain your Certificate of Eligibility simply by going online at
www.ebenefitsVA.gov.
  Getting a Certificate of Eligibility is primarily an online activity. However, SoCalVAHomes performs this process and obtains COEs for clients regularly as a courtesy.
Preparing for the Inquisition!
 The "requests for documentation" have just begun!  For many people, the sheer volume of required documentation can be a little daunting.  You'll be asked for such things as your award letter for your disability payments (if applicable) and any annual increases on that award.  Next, be prepared with bank statements showing the automatic deposit of your disability payments.  Expect the same type of requests for military retirement and social security with both the award letter and bank statements showing deposits.  With regard to your bank statements, you may be asked to explain "large" deposits!  A large deposit can be anything in their opinion.  This questioning is all at the underwriter's discretion.
Why do underwriters ask you about these deposits?  One of the main reasons, and it's often surprising to people, is anti-money-laundering concerns.  It's standard practice for criminals to obtain money illegally, try to "wash it" or launder it somehow, and then attempt to get it into a bank, and then turn it into a down payment on a piece of property!  As deceitful as that concept might sound to the legitimate buyer, it's a protection element aimed at helping those people who are doing the right thing.
The bottom line is anti-money-laundering laws and the CFPB (Consumer Finance Protection Bureau) have created a rigorous environment to operate and lend since the financial crisis of 2008.  There have always been stringent underwriting requirements for VA home loans guaranteed by the Department of Veterans Affairs, but the financial crisis hasn't made it easier for our VA borrowers when applying for a loan.
When applying for a VA loan, you may experience form requests for childcare statements, requests for nearest living relative statements, an alive-and-well letter from a commanding officer, verification of VA benefits forms, and letters of explanation for anything that seems outside the norm.  This long laundry list of things can seem exhausting.  It's all intended for the lender to package the loan correctly to obtain the "VA Loan Guaranty."  A VA loan has to be documented per a specific set of guidelines to obtain that VA Loan Guaranty for the lender.  Without the Guaranty from the VA, the lender can't sell the loan, and the mechanism for the availability of 100% financing for YOUR benefit fails.  This is why lots of documentation is necessary.  Try not to get frustrated with the process.  Instead, be prepared for it, and enjoy the ride as you purchase your new home!
If you would like assistance with obtaining your Certificate of Eligibility and understanding VA loan documentation, call So Cal VA Homes at (949) 268-7742.
As Seen on ABC 10 5:00 O'Clock News