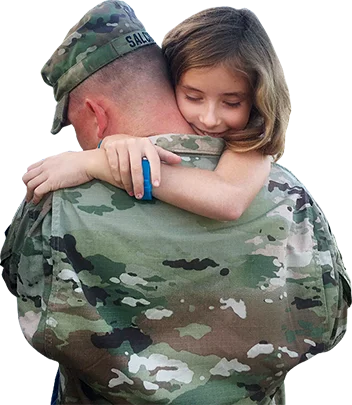 The good news is VA loan limits in 2022 essentially don't exist anymore. Thank goodness, because home prices continue to drive higher each month requiring VA borrowers to pay more to purchase homes. It's a challenging market, so as a VA buyer, you'll need solid support from your real estate agent and lending team!
Thanks to the Blue Water Navy Bill, the confusing hassle of calculating the maximum VA home loan limits for each VA borrower is "in the rear-view mirror." That exercise is in the past, at least for now.
This short video explains everything!
In previous years, before the passing of this important Bill, VA lenders used to carefully calculate the down payment required from the Veteran for loan amounts that exceeded the VA Conforming Loan Limit or the different limits in high cost counties such as San Diego with its higher loan limit. All these loans were known as "VA High Balance" loans. This made for some fun math, and maybe even allowed us lenders to provide a little more value to our clients.
After the passage of "The Bill," this means Veterans may obtain a no-down-payment, VA backed loan in all areas of the country, including higher-cost markets, regardless of home prices.
However, in counties such as Riverside, the new VA county loan limits are set at the new conforming loan limit, set by FHFA.  Each year, this agency gathers data to understand current home price trends, and they typically raise the conforming loan limit.
Recently, FHFA announced the new maximum conforming loan limit for 2022 of $647,200, which thereby increases the VA loan limits in 2022 for counties such as Riverside, and San Bernardino County to the same amount. This really helps VA buyers in all counties across the nation because these home-owners-to-be don't have to use VA Jumbo rates, which are typically, a bit higher than VA Conforming rates.
All of this this does not mean unlimited borrowing power without a down payment or good credit.  The Veteran still needs to show sufficient income and meet the credit requirements to qualify for the home loan.  And the lender can still impose their own in-house maximum home loan amounts. When VA lenders make loans over $1,000,000, they get nervous and add extra requirements.
Just to be clear, the VA home loan limits now simply differentiate between either "VA conforming loans" or "VA jumbo loans."
Here's where "all the VA loans end up." With Wall Street's help, the Government-owned corporation known as "Ginnie Mae" securitizes all FHA & VA loans, including both VA conforming loans & VA jumbo loans.
Most parts of the country used to have one maximum 100% financing limit established by the FHFA maximum conforming loan limit, while some higher cost counties had higher 100% financing limits. Because lenders accept all the risk after the 25% VA loan Guaranty, GNMA now accepts into their securitization process 100% financing at any loan amount, thanks to the Blue Water Navy Bill. Again, the good news is, there are no VA jumbo loan limits either!
A quick history lesson on the conforming loan will show you how important raising this FHFA conforming loan limit has been over time:
The national conforming loan limit for single-family homes increased from $33,000 in the 1970s to $417,000 for 2006-2008, with periodic increases to $484,350, $510,400 and then to $548,250 in recent past.
So, an important decision the Veteran must make when considering the purchase price of a home is how the VA home loan limits, will affect their conforming or jumbo loan choices.  If the Veteran is buying in an average, middle-America area, the conforming loan should work for them. But if he/she is buying a larger home in a higher priced area, he will obviously need the jumbo loan.
Bottom line, for Veterans buying homes this year, the new VA loan limits 2022 have once again provided greater home affordability because the conforming loan limits have jumped again! Make sure to find out if you meet the VA loan requirements before making an offer to purchase, and pre-qualification is essential in this market.
Call 949-268-7742 to speak with one of our Client Service Specialists because here in the golden state, rising VA loan limits in California are more important than ever!
As Seen on ABC 10 5:00 O'Clock News