VA loan rates and seller credits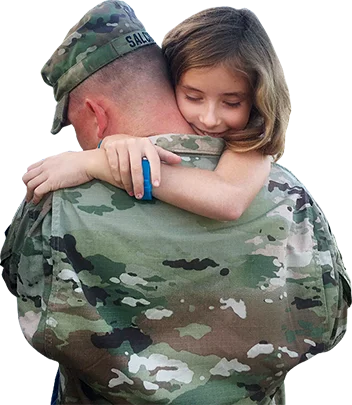 VA loans have no down payment requirement which is helpful for many Veteran buyers. However, they do come with a funding fee and closing costs. The good news is, seller credits and concessions can help you minimize your out-of-pocket expenses when buying a home. But are VA loan rates with seller credits lower? Sometimes they can be. Here's all you need to know.
What is a seller credit?
A seller credit is an amount that the seller gives the buyer in the sale of a home. It is applied at closing and reduces the proceeds form escrow the seller would have otherwise received, had the seller credit not been agreed to by both parties.
How do seller credits work?
Seller credits can be negotiated and produce different results on the purchase contracts and counter offers.  When you make an offer which includes a VA loan rate with a seller credit, the seller may counter your offer by increasing the purchase price of your home by the amount of the credit. Then, the seller provides the credit out of their profit to offset the credit which will be applied to your closing costs.
For example, Christine is buying a home with a VA loan for $250,000. The seller agrees to a seller's credit of 2% of the sales price ($5,000) to help with the closing costs. The sale price will be increased to $255,000 (assuming it appraises for that much) and the seller will provide a $5,000 credit at closing.
The seller still gets the $250,000 they wanted for the home, and Christine still pays the $5,000 in closing costs. However, the seller covers those closing costs upfront, enabling her to split the cost up over time as part of her loan. Keep in mind, this will cost her more due to the interest.
The above example is more common in a competitive "tight" market, with low housing inventory and lots of buyer demand. The opposite could be true, in a "buyers" market. With lots of homes to choose from, the seller may have enough motivation to sell the home and simply agree to the offered price, without raising it and scaring away the buyer.
Caution. If you increase your VA loan amount in order to accommodate a higher price and get a seller's credit, it's possible to see a slight increase in your A.P.R., especially if your loan amount graduates from a conforming loan to a jumbo loan. An experienced loan officer would advise against this.
How do VA Loan rates with seller credits work?
In general, the mechanism of getting a lower VA loan rate using a seller credit involves the seller paying for discount points to "buy the rate down." That can be a great result if the seller is very generous in their credit!
What is the maximum seller credit?
Sellers can pay all of the closing costs. However, the seller credit you can get will be limited by the amount your home can appraise for. On the other hand, seller concessions are limited to 4% of the sales price.
How is a seller credit different from seller concession?
The terms seller concessions and seller credits are often used interchangeably. However, they are a bit different. With VA loans, seller's credits are used to cover the closing costs and are not considered a seller concession. Points paid which are appropriate to the market are also excluded from seller concessions.
Seller concessions are things of value that are added to the sale which are not required or expected and which exclude closing costs and normal discount points. They sweeten the deal for the buyer.
A seller's concession can include:
Paying of a buyer's credit card balance
Paying off a buyer's judgment
Giving the buyer a gift like an appliance or television
Paying extra points above beyond what is appropriate to the market
Paying the VA funding fee
Expert advice on VA loans and seller credits
Do you have additional questions about VA loans, rates, and sellers credits? Our Senior Technicians at SoCal VA Homes are standing by ready to provide answers. Drop us a line…call us today at 949-268-7742.
As Seen on ABC 10 5:00 O'Clock News