Understanding VA Loan Refinancing with SoCal VA Homes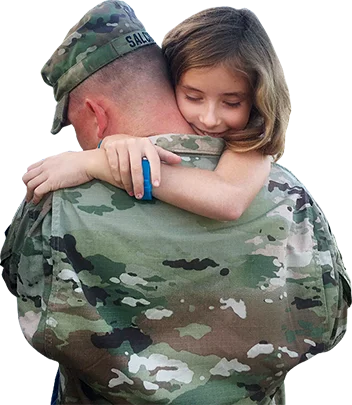 You've earned your military benefits. Put them to good use with a VA home refinance plan. If you're looking to lower your monthly mortgage payment, consider partnering with SoCal VA Homes for help. With no appraisal or income documentation required for VA "streamline" loans, a VA loan refinance is a smart choice for Veterans. Take advantage of lower interest rates or use your home's equity to fund home improvements. There are plenty of great options for Veterans hoping to refinance.
Eligibility for VA Home Refinancing
VA refinance options are available to anyone who has served in the military for at least 90 days during times of war. For Veterans who have served during times of peace, 180 days of active duty are required. Members of the National Guard or Reserves may also use this benefit, but they need six years of service in order to qualify. Widowed military spouses are also eligible. If their partner was killed in combat or because of a service-connected disability, they qualify for VA home refinancing.
Some Veterans question whether or not they are eligible for VA refinancing programs if they have bought a home using a VA home loan. Whether or not you used a VA home loan to buy your house, you can take advantage of the refinancing options offered by the VA.
VA Home Refinance Options
Two home refinancing programs are available to Veterans. Cash-out refinancing is one option. It allows Veterans to take advantage of their home's equity to pay for school, debt or home renovations. It also allows Veterans to refinance their non-VA guaranteed home. Even those with FHA or traditional home loans can use the cash-out refinancing benefit to extract cash.
Another option for refinancing is Interest Rate Reduction Refinancing Loan, or IRRRL. Eligible Veterans can have their interest rate lowered and decrease their monthly mortgage payments. For this program, Veterans must currently have a VA home loan on their house. The only exception is those who are refinancing an adjustable-rate mortgage to a fixed rate.
Requirements for VA Home Refinancing
In order to take advantage of these VA loan refinance options, Veterans must use the home as their primary residence. Funding fees are required for those hoping to refinance. This one-time payment helps to keep the VA home loan and refinancing programs running. This is typically a percentage of the overall loan. Check out the Department of Veterans Affairs website for further information on funding fees. These fees are sometimes waived for those who were injured in the line of duty.
Already used your VA home loan benefits and aren't sure you qualify? We have good news: your benefits are reusable! It helps to understand the term entitlement. It refers to the amount of money the government is willing to guarantee. The standard loan entitlement is $36,000 or 25 percent of the loan. Refinancing your home through the VA will reuse your entitlement.
Ready to Refinance?
If you are eager to refinance your home, take the next step by giving SoCal VA Homes a call at 949-268-7742.
As Seen on ABC 10 5:00 O'Clock News