Property Tax Exemptions in San Diego County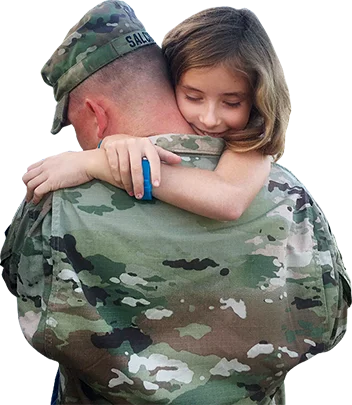 San Diego County has a thriving active duty and Veteran community. In fact, the county has the largest concentration of military personnel in the nation, with more than 100,000 active duty service members. Nearly 250,000 Veterans also reside in San Diego County, making up more than 13% of the local population. This is one reason why, as a buyer, it's so important to make your real estate offers stand out.
With those numbers, it's no surprise that San Diego County is the number one place to live for Veterans just returning from service. Many Veterans in the county want to use their VA benefits to purchase, refinance or build a home of their own, which often brings up the question of San Diego County's property tax reduction programs. Fortunately, there are several options for property tax exemption in San Diego.
San Diego County Property Tax Exemption Options
For Veterans in SD, exemption eligibility can differ based on your personal wealth and disability status. Most non-disabled Veterans will use the California Homeowners Exemption to reduce the taxable value of their home by $7,000. Lowering the taxable value of your home means you pay less in property taxes each year because your property tax is calculated as a percentage of your assessed home value.
The Veterans Exemption is limited to individuals with personal assets of $5,000 or less, or married couples with $10,000 or less. The program's income and asset limits make it unrealistic for most Veteran homeowners in California. This is why the state's standard Homeowners Exemption, which is available to both civilians and Veterans, is the most popular option.
San Diego County Disabled Veterans Exemption
The most significant program available is the Disabled Veterans Property Tax Exemption. Veterans who have a 100% disability status, are blind in both eyes or are paraplegic due to a service-related disability are eligible for the program. A low-income version of this exemption provides additional relief for disabled Veterans in financial hardship. Both the basic and low-income Disabled Veterans Exemption follow annual cost-of-living indexes, so check with the California Board of Equalization for more information.
How To Apply for a San Diego County Property Tax Reduction
No matter what type of property tax exemption in San Diego you're looking for, the County Assessor's website has the information you need to apply. On this page, you can find information about each program, including application forms and relevant contact numbers. If you've recently moved into a new home in the county, you'll likely see an application for the Homeowner's Exemption in your mailbox.
It's important to take advantage of the benefits available to you as a Veteran homebuyer. At SoCal VA Homes, we've developed a foolproof plan to get Veterans the housing they need, when they need it. Our dedication to those who serve goes far beyond the purchase date, as we help you make the most of your military benefits while taking advantage of state programs such as property tax exemptions.
Call 949-268-7742 to speak with VA "savvy" VA Real Estate Expert today!
As Seen on ABC 10 5:00 O'Clock News