Financing that Facilitates the "Fixer Upper"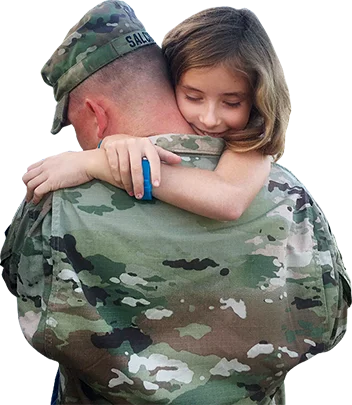 You have a VA benefit and want to use it to create an ideal home, one way or another. There are many flavors of the VA loan, and your job (or a lender's job) is to find a match between your eligibility and the right mortgage. Although VA loans are usually easier than other loans to qualify for, sometimes you can't get everything you want with a VA loan. Home owner hopefuls often get creative and seek out other loans they have heard about, usually having mixed results.
In the spirit of exploring loan options, here our purpose is to compare and contrast another government loan, the FHA 203K Construction Loan, with alternatives. The FHA 203K has been around "forever," and has both its advantages and disadvantages. The FHA 203K is a housing rehabilitation loan, sponsored by the Federal Housing Administration, a division of HUD – The Department of U.S. Housing and Urban Development. This FHA loan program was created so lenders would have a product for buyers who want to purchase and repair a fixer- upper as a path to home ownership.
Advantages of this mortgage include somewhat easy eligibility criteria. Another perk of this loan is that it covers both the property costs and home repair costs, as well as a 10-20% contingency for expenses beyond initial rehab estimates. And it is 100% guaranteed or insured by the federal government.
But there are disadvantages as well. The biggest one being that you are required to live on the property during the construction. Don't make the mistake of being too easygoing with that idea, thinking that you'll sacrifice anything to be in your own home. Living in a house that is being built/re-furnished is a nightmare, especially if you've just bought it! Being in a house that has even a small remodel (such as a bathroom or the kitchen) is horrible, so few can imagine living in a house where the entire place is being rebuilt. That can strain your nerves, your pocketbook, and your relationships. Not the best of new beginnings. Unfortunately finances and home remodels are the top reasons for divorce, so we proceed with caution!
Further disadvantages include the fact that FHA 203K loans take longer to close than other products (60 to 90 days as opposed to the more common 30 to 45 days) and in the lending world, an extra two month wait in an ever-changing financial landscape can sometimes make the difference between making and breaking purchase deals. In addition to a high down payment, these loans have a "relatively" higher interest rate. Also, because it is a specialty loan it requires a lender with specialized knowledge, which makes securing this rehab loan complex and less certain.
Still, the key to success is for you to do your homework and learn about the various loans that are available to you.  To that end, compare and contrast the FHA 203k with a product that is very popular among active military and Veterans, the VA loan, especially in regard to mortgage insurance.  A snapshot of the math makes things clear.  Let's say that you are buying a house for the price of $100,000.  Your final VA loan amount will be $100,000 + $2,150 = $102,150.  The VA funding fee for the first time users of their entitlement is 2.15% of the "base" loan amount.  There is no monthly mortgage insurance premium, as is the case with a FHA loan.  In contrast, the FHA monthly mortgage insurance premium has risen and fallen based on the "financial health" of the program.  The monthly premium has been as low as 0.50% and as high as 1.35%.  At 1.35%, the premium for a $100,000 loan adds another $112.50/month.  That's like increasing your interest rate from 5.00% to 6.35%!
The FHA loan has a higher "insurance premium" because the mortgage is 100% insured by the government, and the lender passes that risk of default and subsequent foreclosure expense onto the borrower. The VA Guaranty provides protection for only the first 25% of the loan balance to the lender.  That difference can be huge to the lenders.  And unlike the VA loan (where the underwriting requirements don't require any surplus in your bank account, the FHA loan typically requires a couple months of reserves (2x your total loan payment) to protect against a catastrophe such as losing your job.  Additionally, the FHA loan requires at least a 3.5% down payment.  Three and one half percent!  Most VA buyers don't have 3.50% to put down.  Thus the FHA loan is so expensive that most VA buyers don't want it or can't afford it.  And, really, most buyers don't want to rehab a home themselves anyway.   You may find that the FHA 203K works for you…but not everybody will.  Perhaps a comparison chart will highlight the differences:
| | | |
| --- | --- | --- |
| | FHA 203k Loan | VA Loan |
| Down Payment | 3.50% | ZERO |
| Up Front Insurance added to the loan | 1.75% | 2.15% for the first time user |
| Monthly Insurance Premium | 1.35% | ZERO |
| Cash reserves required | 2 months | ZERO |
| Minimum credit scores | 500-580 | 500-580 |
| Ability to finance renovations | Yes | No |
FHA sets guidelines for the types of properties and the nature of repairs that qualify for their program.
Property Types that Qualify for the 203k Loan
Established homes that can be moved a different foundation

FHA Loan approved condos

Single-, two-, three-, or four-plex dwelling

Existing construction (must be at least one-year old)

Teardowns: a house where part of the building's foundation remains
Repairs That Qualify for the 203k Loan
Room additions

Second-story additions

Bathroom and kitchen remodels

Siding

Site grading

Completing a basement or attic

Adding new appliances

Disability access

Plumbing

Roofing

Flooring

Energy improvements and conservation

Repair, completion, and/or upgrade of patios and decks

Heating, a/c, and ventilation
If you're interested in purchasing a home that needs renovation, is there another alternative?  Yes.  So Cal VA Homes specializes in understanding the entire spectrum of VA home buyers, including those buyers wanting something different and unique.
The So Cal VA Homes Dreamweaver Home Purchase Process™ is a revolutionary concept.  With this process, So Cal VA Homes offers a fully custom renovated home to an active military or Veteran home buyer for zero down payment and no closing costs.   Ideally utilizing the Dreamweaver Home Purchase Process™, you get the right home for you, where you want it, the way you want it, with nothing out of pocket.
As Seen on ABC 10 5:00 O'Clock News