Poor-Looking Properties Produce Problems!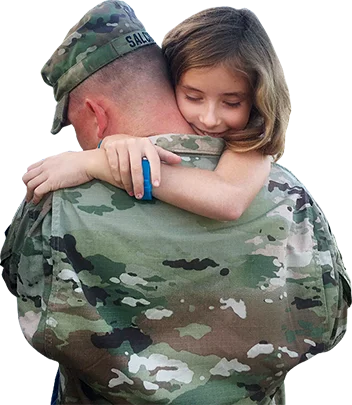 Financing with your VA Home Loan Benefit is hard with
these property condition stumbling blocks
By learning what property condition challenges will prevent your financing, you'll learn how to be successful when you want to buy a house with your VA Home Loan Benefit. When you are purchasing a property, hopefully you are working with a qualified real estate professional and a home inspector. The property will need to be inspected by a VA certified appraiser. VA appraisers adhere to very strict guidelines. This is where the challenges occur.
Outside of simple "project approval" issues, there are a variety of property condition issues discussed in this chapter that will sabotage a purchase financed by a VA home loan. Remember to consider these concerns as buyer protection and self-protection! The VA appraiser completes an inspection for the purposes of arriving at a home's value. That inspection can be very helpful with regard to understanding specific property deficiencies, if any exist. A professional home inspector's conclusions will likely provide a more in depth report regarding the condition of a home as well. A good home inspector will also review their inspection findings with you. Both are great tools for your protection.
Property Conditions and Concerns
Here is a partial list of possible repairs to be aware of:
Termites: There may be problems with wood-destroying pests that have infested the property. A qualified termite inspector needs to come in, and ultimately, a termite certification or clearance needs to be provided for final underwriting approval in VA financing. Repairs are typically negotiable regarding who's going to pay for them. Often, it's the seller, but it is negotiable.

Slab cracks. Ouch! They may need repair.

Roof: The roof is something that you always want to be concerned about, especially in areas with significant amounts of rain, and where the house has old asphalt shingles. You can repair the roof and add a new layer of shingles for a total of three layers before all of it needs to be excised off the roof, and you need a brand new roof.

Solar energy is a big advantage for a lot of our clients. Almost every homeowner can reduce their energy bill by using solar panels. It's economically attractive in most cases. If you have your heart set on solar, you're really going to want to pay attention to the roof inspection as it relates to any potential repairs or structural issues. You can get a specialty roof inspector, as opposed to an inspector who's going to inspect the entire property including the slab and the "mechanicals" - (electrical, plumbing, et. al.).

Slope: In California, there's a lot of slope! For older properties, drainage can be something that ends up on the deferred maintenance list, and you do not want rainwater draining toward/into the property. This is an issue that you need to be concerned about.

Water heaters always need to be strapped correctly. That's building code.

Carbon monoxide detectors are required by law. They are easy to install and are inexpensive. You can purchase one for as little as $30, but carbon monoxide detectors are priceless because they can save your life.

Gas water heaters and gas stoves, by law, have to have flex lines.

Electrical systems are a complex issue. The Ground Fault Interrupter or GFI switch is required to be six feet from any water source. There are potential safety hazards with old electrical plugs that aren't grounded and old electrical systems in general.

Mold

Asbestos

Lead-based paint was banned in 1978, but can still exist.

Underground storage tanks, including septic tanks are often still used. Check and see if they are obsolete and need to be updated or removed.

Tanks in the wrong places
As Seen on ABC 10 5:00 O'Clock News