Energy Efficient Mortgage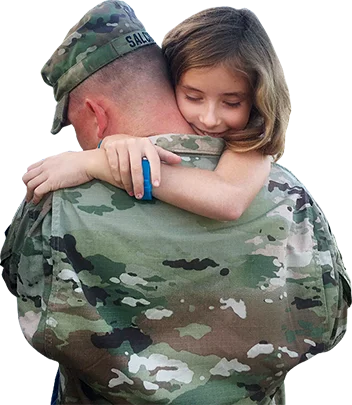 Your VA Home Loan Benefit Offers $6000 for Energy Efficient Home Improvements. Why?
Active military and Veterans often call lenders looking for a way to lower their monthly mortgage payment. The main method or loan product to lower your interest rate, which then lowers your monthly payment of your VA home loan, is called an IRRRL or an Interest Rate Reduction Refinance Loan. This aspect of your Veteran's benefit allows you to refinance your VA mortgage to a lower rate VA mortgage.
An Energy Efficient Mortgage (EEM), is a component to the new loan which can be applied for at the same time that you're applying for a VA streamline refinance, also known as an Interest Rate Reduction Refinance Loan (IRRRL, pronounced "Earl"). So the EEM component is icing on the cake when applying for the IRRRL.
In the EEM version of the IRRRL loan, there is a component that allows for an extra $6000 cash-out, over and above the new loan balance. The VA EEM enables you to purchase new energy efficient home improvements.
This may include things that would reduce your heating or A/C bill like double pane windows or solar panels (usually a bit more than $6000!) These funds are not a gift or grant! Because you borrow it, the loan amount increases. But you don't need to further qualify for the additional $6000 in any way. Still, your extra $6000 is not cash that you are free and clear to spend as you see fit. The money has to be applied towards energy efficient home improvements.
Borrowers either like or altogether disregard this feature of the VA streamline refinance. For some people, this extra $6000 simply isn't worth the trouble. Again, to receive the $6000, you must agree to purchase things that conserve energy such as double-paned windows or even technology like LED light bulbs! But you are also required to follow some rules which may be too restrictive for you. You have to:
Hire a contractor for all home improvement elements.

Have the contractor vetted and approved by the lender.

Disburse the funds through the escrow account (usually at a title company) which handled the funding of the entire refinance.
Essentially, the $6000 needs to be parceled out from the escrow account as the contractor invoices the completed projects. This process is known as a contractor "draw" from escrow.
This cumbersome process can add months to closing your "streamline" refinance! It can seriously delay the process of getting a lower interest rate, while you fret over the extra $6000. The significant delay can also create havoc with the rate locking strategy for the lender. Your opportunity for a lower rate could actually disappear, should rates rise during the extra time involved to fund the EEM streamline refinance. Most loans are locked for only fifteen, thirty, even sixty days at the very longest, and it can take that long, PLUS sixty days, to make sure that you qualify the EEM job by getting your bids, submitting them, qualifying the contractor, getting the approval, etc.
The EEM IRRRL or EEM streamline refinance is something that is advertised, but it is rarely taken advantage of due to all the hoops that you have to jump through to utilize the additional $6.000. Therefore, very few lenders seriously offer it on their menu of loan products.
Additionally, there is another "financial windfall" for the borrower on an IRRRL, which seems to replace the desire for the benefits of an EEM IRRRL. All VA loans require an escrow impound account, budgeted for property tax and insurance payments. The refinance and pay off of that loan can easily produce a refund in that impound account paid directly to the homeowner/borrower, which is perceived as a big benefit! This amount can be substantial for a homeowner with significant annual property taxes, especially when the transaction closes right before taxes are to be paid, when the account is at its highest levels. Add to that the ability to finance sixty days of interest into ANY refinance, and thereby bypass two mortgage payments, and you can now accumulate a tidy sum into your checking account when these two sums of money are added together! In comparison, when the $6000 is considered as an EEM vs. the escrow account refund paid directly to you, plus bypassing two loan payments on the typical IRRRL, many prospective applicants will just ditch the idea of the EEM.
However, for some, especially when the $6000 is a relatively large sum, energy efficiency is well-worth the extra effort. Some of these home improvement energy technologies are pretty cool. If you have work to do on your home, why not go ahead and install some of the latest tech toys and state-of-the-art materials to create a more comfortable, "green" home? Energy efficiency devices and materials that are acceptable under these mortgage guidelines include, but are not limited to:
Thermal storm windows and doors.

Solar water heater.

Efficiency insulation for water heaters.

Permanent air conditioning.

Vapor barriers.

Heat pumps.

Wall, floor, ceiling and attic insulation.

Caulking and weather stripping.

LED lightbulbs.
Not only will you be cooler in the summer and warmer in the winter, you will achieve the benefit of long term savings simply by not being wasteful. Green homes are increasingly popular, not just as a smart investment, but also because they fit with the deeply held American value of environmental conservation.
If you are interested in any additional information on home improvements or what qualifies as an Energy Efficient Home Improvement, let SoCal VA Homes help. Call us at 949-268-7742.
As Seen on ABC 10 5:00 O'Clock News