CalVet Loan vs. VA Loan Comparison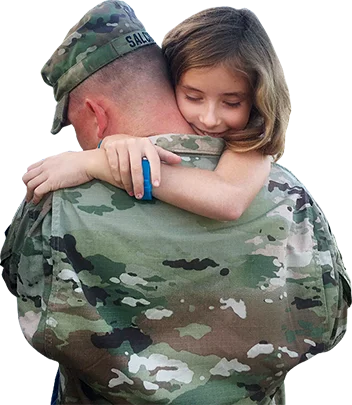 Although the underlying purpose of CalVet and VA loans — to provide Veterans with assistance in purchasing a home — are the same, there are a few key differences. Most notably, CalVet loans are handled using contracts of sale, which means that CalVet actually purchases the property and then sells it to you.
CalVet holds onto the legal title of the property and provides the buyer with an equitable title. Once the loan is paid off, full ownership is transferred to the Veteran. It's worth noting that having equitable title to the property still provides many ownership rights and tax write-offs.
VA loans, on the other hand, provide Veterans with the full legal title the property right away.
Home Owner's Insurance Benefits
Homeowners insurance is more affordable with CalVet because the lender holds the legal title and can get discounted group rates.
SoCal VA Homes is staffed with Sr. VA Loan Professionals to help
If a CalVet home loan is right for you, we'll be the first to recommend it to you and help you fund it! CalVet participates with independent companies such as SoCal VA Homes, so we can provide unbiased suggestions, reccomendations ans service! Call on of our Sr. VA Loan Professionals today at 949-268-7742!
As Seen on ABC 10 5:00 O'Clock News