I WANT TO BLOW UP YOUR HOME!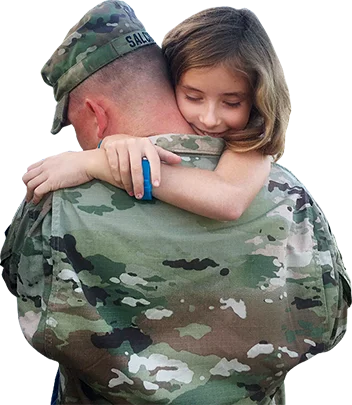 Are You Active Military or a Veteran With an Honorable Discharge?
OK, then…well…
"We Want to BLOW UP YOUR HOUSE! … or SOMEBODY's HOUSE…"
And we want to build a new custom home just for you!

Could this be the beginning of a new dream home for you?
Dear Friend:
The goal is to have you (and your family) living in a brand new, custom home sometime next year! And well…THE EXPLOSION...(the explosive launch to this project)…that's just icing on the cake! It will be an exciting way to do the demo work and get the party started, don't you think?!!!
If you've read anything about our growing little company, you've discovered that we are unconventional real estate "rebels" passionate about finding the right "VA clients" to help. We love to pull out all the stops…hold no punches…to do EVERYTHING IN OUR POWER to help YOU get into just the right home. That's what we do. Hey, simply view the testimonials as proof! And those fine men and women represent just a tiny little slice of what we have accomplished.
This outrageous goal…to help a fortunate someone (and his or her family) into a new custom home…well, it's a TALL order to be sure!
But with a few volunteers, compassion, diligence, financial support from SARTRE (our real estate investment company)…and solid support from sponsors, this tall order will become a REALITY. I GUARANTEE IT. So let's get started, OK?
To be considered for this event – this home, obviously you'll have to apply. We'll ask for your contact information first. And no, we're not just trying to sell you a home and not deliver on our promise. That would be horribly deceitful and a PR nightmare. So here are the steps you'll take and what we'll do next to fulfill the goal.
STEP 1: Complete the contact information forms below.
STEP 2: Details of exactly HOW we will accomplish this incredible feat and an application will be sent to you.
Details will include: Where will the home be located? (We don't know yet.) Should you expect a mortgage if you get the home? (Ideally, NOT!) How will the fortunate person or family be chosen? (This we have figured out, and it won't be us choosing, that's for sure!) Do you need to be disabled? Or do you need to appear as if you need the help, or you are a "charity case," so to speak? (Definitely not. We're implementing safeguards, so this isn't a popularity contest of "human interest stories.")
STEP 3: Complete the application received from us and return for our selection process.
The goal is to select the applicant by the end of the year. In the mean time, we'll be gathering sponsors for this event. The more successful the sponsorship efforts are, the less VA financing, if any, will be needed to achieve the results you want in your custom home. We don't want to disappoint anyone, so we WILL have "runner up" and multiple other big benefits for just applying.
Obviously the goal for you is no mortgage at all. We could accomplish this unusual feat WITHOUT one single sponsor, if need be. This is about you – about achieving something extraordinary for you. We'll see what corporations support the effort too. We're committed.
After the primary candidate is selected, we will have determined if we are demolishing the candidate's home or searching for a different location to demolish! Then architectural plans and demolition plans will begin. After that, we intend to build you a brand new home! Are you ready?
OK then…
Let's get this party started! Please enter your information below:
As Seen on ABC 10 5:00 O'Clock News