30-Year VA Mortgage Loan Rates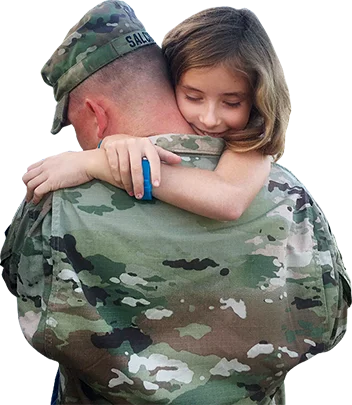 Now that you've decided on a 30-year VA loan, you may be wondering what your monthly mortgage payment will be. To figure this out, you'll need to know what 30-year VA mortgage rates you qualify for.
Believe it or not, finding out your interest rate isn't as simple as looking at advertised rates online. The quotes that lenders give you when you prequalify will probably differ from the rates displayed on their websites. To help you understand how lenders calculate your interest rate and figure out what rates are available to you, check out this guide.
What 30-year VA mortgage rates are available?
Because the government guarantees VA loans, lenders are able to offer borrowers more competitive interest rates. To get an idea of how much interest you'll pay, you can use this tool from the Consumer Financial Protection Bureau. It allows you to enter information like your credit score, down payment, and loan type to see how it affects your interest rate and costs. It also shows you the average rates that borrowers in your state receive, which can help you when you're comparison shopping.
Over the years of looking at VA loan rates online, we have discovered Nerd Wallet to be the best representation of the AVERAGE of all VA loan interest rates.
Today's industry average 30-year VA mortgage rate from Nerd Wallet is:  %
What determines my 30-year VA mortgage rate?
Interest rates for VA loans aren't set by the Department of Veterans Affairs but by each individual lender. Lenders use a variety of factors to determine your interest rate, including but not limited to the following:
Credit score
Borrowers with the best credit scores usually get the lowest interest rates. But even if you have average credit, raising your score by just a few points can decrease your rate and save you money.
VA loan type
The VA offers several different mortgage types, including purchase loans and rehab loans. Your interest rate may change depending on which one you choose.
Loan amount
If you take out a small loan, lenders may charge you a higher interest rate to ensure they make a profit. Lenders also charge high interest rates on jumbo loans because they're riskier.
Location
Some lenders will offer you a slightly higher or lower interest rate depending on which state you live in. You can see how rates vary by state using the Consumer Financial Protection Bureau tool above.
Interest rate type (fixed vs adjustable)
Adjustable mortgages offer lower initial interest rates than fixed-rate mortgages. However, keep in mind, because they adjust annually based on market conditions, they may end up higher than a fixed rate in the long run.
Down payment
VA loans don't require a down payment. But if you do put money down, lenders may adjust your interest rate, based upon the final loan amount.
Market Conditions
Economic conditions can also affect interest rates. If the economy is good and the demand for mortgages is high, rates will increase. But if fewer people are purchasing homes due to a recession, rates will fall.
Find More VA Home Loan Rates & VA Programs
SoCal VA Homes only works with active military and Veterans, so we have information on every program. Click here to discover all the rates for all the different VA programs!
Find out your rate today!
Lenders need personal information from you to calculate your interest rate and give you the most accurate quote. The only way to know what rates are available to you is to get pre-qualified. To find out what today's 30-year VA mortgage rate would be specifically for you, call one of our Sr. VA Loan Specialists at 949-268-7742 today!
As Seen on ABC 10 5:00 O'Clock News