Thank You - VA Home Buyers Ultimate Survival Guide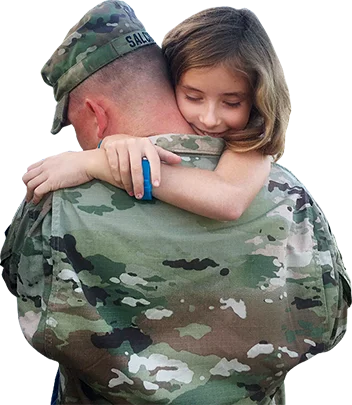 The Ultimate Survival Guide for VA Home Buyers
Congratulations:
You have chosen to engage with our unique organization exclusively committed to your home ownership goals and success.
IF YOU ARE ACTIVE MILITARY OR A VETERAN FAMILY, you have visited the right place. If you have hopes and desires for just the right new home for you and your family…and even continued financial success beyond your home purchase, you are in the right place.
You should be receiving an email immediately with a link to the VA Buyer's Survival Guide. Please make sure that you follow the instructions to "white list" my emails, so they don't go to spam!
The benefits to you contained in the information and resources I'm going to send to you (including The VA Buyer's Survival Guide) are enormous. The emails will provide you full and unrestricted access to 14 years of secrets and little-known facts that are contained in my new book titled, Avoiding Mistakes & CRUSHING Your Deals Using Your VA Loan.
Play this 90 second video
I don't take the beginnings of our relationship lightly or for granted.
I'm going to send you my BEST STUFF FIRST, so make sure you're receiving my email. Please reply to the first one, so I know you got it. Thanks!
I will work VERY HARD at sending you a flow of quality, high value information and resources to achieve your goals.
Thanks for your interest.
Respectfully,
---
Call for immediate assistance
---
As Seen on ABC 10 5:00 O'Clock News