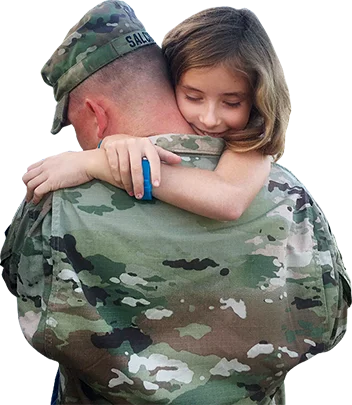 Honor, Courage & Commitment might sound corny to some, but to me it embodies what I strive to provide my clients, as they embark the home ownership or home selling journey.
I served in the US Marines for 6 years. Here's a shot of me and our colors!
After I bought a home, I found myself with a curiosity and a desire to be part of the real estate industry.
In 2013 I made the leap of faith and embarked on the journey that would change my life and help me provide for my daughter. It has been a challenging journey! I've meet people and gained experience, resulting in the ability to provide higher value to my clients.
In 2019 I joined the Team at SoCal VA homes, as a Property Acquisition Specialist. That's a fancy term for a CA licensed real estate agent who KNOWS how to implement our unique & powerful VA buyer Programs!
I found an organization and culture that has the same ideals and mission as myself...to provide our Veterans with the best service possible as they embark on the American dream of home ownership.
Give me a call at 949-268-7742 so I can help you with selling or buying a home using your VA loan!
As Seen on ABC 10 5:00 O'Clock News