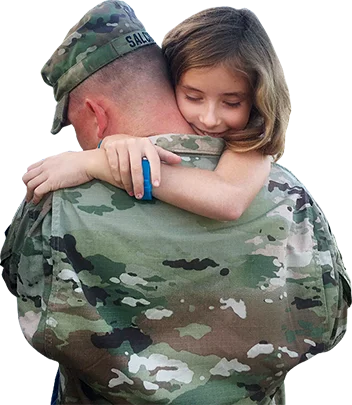 It's In The Blood...I'm Very Grateful for My Genealogy of Service
Both of my mother's grandfathers were U.S. Air Force officers serving at March A.F.B. On my father's side of the family, my grandfather served in the U.S. Navy. And on that side, my great-grandfather was a U.S. Army officer. The country was united as one back then; I look forward to a pursuit of the same.
Born and raised next to Camp Pendleton in San Clemente, CA, one can't escape the patriotic nature of this city! It shapes you one way or another. You can either grow up as an ignorant kid repeating the phrases that come from mouths of youth, or you GET IT.
When you're taught by your parents and grandparents that freedom is not free, you come to appreciate the relationship that San Clemente has with the Marines. At least that's what happened to me. Active Marines are everywhere in this city, and I wouldn't have it any other way!
After graduating from UCLA in 2015 and starting my mortgage career, I quickly recognized the incredible value of the VA Loan. In my career as a loan professional, I have originated a wide range of VA Loans. Obviously the most meaningful VA transactions were for close friends. Those felt the best!
Now, as a Principal of SoCal VA Homes and partner with Peter, I feel like I've truly been handed keys to the kingdom!
As Seen on ABC 10 5:00 O'Clock News