VA Homes For Sale in Los Angeles County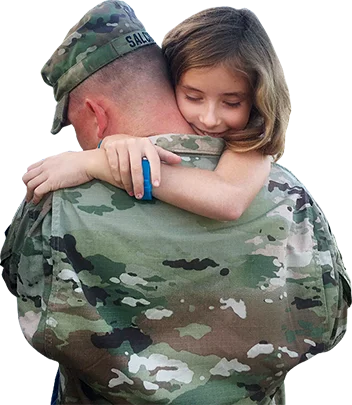 For more information or a showing
He's our military Veteran HERO Agent!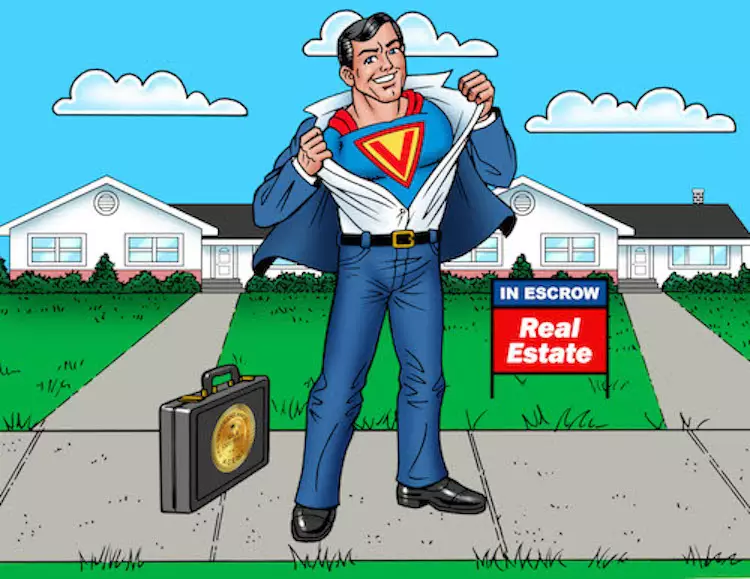 Hot Homes For Sale in Los Angeles County
VA Approved Homes In Los Angeles County
Are you currently looking at VA approved homes for sale in Los Angeles, CA? SoCal VA Homes has listings of VA approved condos and houses for sale in Los Angeles!
We can understand why you are interested in buying one of the VA approved houses for sale in Los Angeles. The area has something for every lifestyle! Los Angeles' urban scenes, the different neighborhoods, are some of the most exciting in the world. Downtown, Hollywood, Koreatown, Chinatown and others each have different vibes and appeal. Locals and tourists alike enjoy practically endless venues for arts and culture. You can select from hundreds of museums and art galleries in the county. Los Angeles is known as the hub of entertainment, not just for the country but worldwide! But if you need more space, you can also find that in Los Angeles County. It's the perfect place for those seeking an active lifestyle. There are mountains and a gorgeous coastline, and the deserts are in driving distance, too.
Are you a sports fan? Los Angeles is home to several professional and collegiate sports teams. There are two NBA teams (Lakers and Clippers), two NFL teams (Chargers and Rams) and two Major League Baseball teams (Dodgers and Angels). You'll have plenty of opportunities to enjoy the various sports seasons right in your new city, to root for your favorite team in person!
On a different but really important note, you'll want to know that the Los Angeles County job market is currently performing well. The job market remains strong and employers continue to add positions. In fact, the unemployment rate, as of July 2019, is around 4.4%, just a little above the national average! Employment opportunities are especially strong in technology, engineering and tourism. This is a great situation just in case you are ready to zero in on one of the houses for sale in Los Angeles!
VA Approved Homes & VA Approved Condo List for Los Angeles County
If you are looking at listings of Single-Family Residences (houses) in Los Angeles County, it's nearly a shoe-in that the property will pass a VA appraisal inspection, so essentially the home is approved for VA financing by default.  All houses fall into that category.  If you see a condo listed, you'll need to check that property for its actual condo project VA approval on the VA approved condo list.
Buy the ideal home in Los Angeles County with a great VA home loan rate!
You might be concerned about affordability. But we have good news for you! VA loan rates are typically lower than conventional rates and can make your purchase of a home in Los Angeles County more affordable. As a Veteran looking at homes for sale in Los Angeles County, knowing your VA loan benefit can be the ticket to getting into your ideal home.  Also, VA entitlements make purchasing a home in Los Angeles easier than it may initially seem. Current interest rates are at historic lows. As a Veteran, you do not have to pay for Private Mortgage Insurance (PMI) and no down payment is required unless you decide to purchase above conforming loan limits. Learn more about affordability and loan limits for Los Angeles County.
It's not surprising that this area attracts Veterans. We can see this in the number of home purchases made using VA loans. In fact, according to data collected from Black Knight Inc., 3.5% of all home loans obtained in Los Angeles in 2018 were VA home loans.
By the way, your VA home loan benefits do not expire, and you can use them more than once. So, if you are serious about using your VA entitlement in Los Angeles County, SoCal VA Homes can help you navigate the process!
SoCal VA Homes Is Here to Help You Use Your VA Home Loan in Los Angeles!
Why should you consider obtaining a VA home loan through SoCal VA Homes? SoCal VA Homes is grateful for the sacrifice you made, the risks you took when serving our country. We want to give back and make sure you can use your hard-earned VA benefits. Our team is standing by, eager to help you accomplish the goal of homeownership because you deserve it.
We really understand the unique hurdles Veterans encounter when using VA loan benefits. If you are ready to use a VA home loan in Los Angeles, then you will want to learn more about the programs we developed to help Veterans. Our programs are designed to get you just the right property from among the homes and condos for sale in Los Angeles! The Dreamweaver Home Purchase Process is our flagship program. The product for this program is a newly renovated home, remodeled according to your needs and preferences. But if you are interested in building your house, we have a 100% Construction Home Loan program. The Veteran's Angel Program is SoCal VA Homes' three-pronged approach to securing just the right home for you. This program is effective, and we are always excited to share the details when you give us a call!
You can find out more about using your VA home loan benefits on our blog. If you are ready to take the next step, find out if you meet the VA loan requirements! Better yet, call us right now at 949-268-7742. We look forward to talking more about the exciting possibilities, moving you one step closer to owning your new home!