The Truth About VA Construction Loans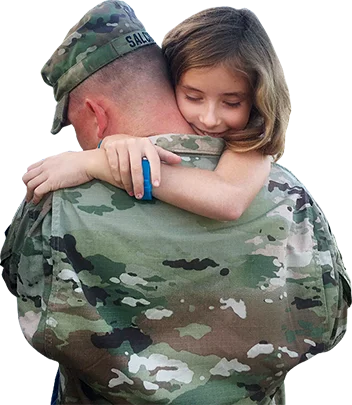 The Truth About VA Construction Loans
Avoiding Mistakes & CRUSHING Your Deals Using Your VA Loan
by Peter Van Brady
Are you wondering about a VA Construction Loan or VA Construction Financing? Are you one of these two types of clients who are considering building a home using your VA Home Loan Benefit?
Perhaps you are the first type of client – you desire a bit more a "rural" living experience – more land and more open space than you can get from a typical Southern California "tract" home… yeah, I get it… I understand this yearn… to recreate an environment, an experience that feels more like home, maybe where you grew up in the Midwest or somewhere else with more open space.
Or perhaps you have already started your home search and come to the conclusion that, "This is tough going; it's a competitive game trying to buy a home using my VA home loan." You're not alone… many active military or Veterans also arrive at this same conclusion as they begin making offers to purchase homes.
Some VA buyers are even driven to the point of thinking, "Hey, if I can't easily buy a home on the market, why don't I build my own home. I'll show THEM that I can get the right home for me! Maybe I can even get a custom home, built in a quiet, peaceful location… ahhhh yes, this will be good!"
Yes… I admire and respect the desire, and I've witnessed this many times.
Again, you're not alone. Plenty of ambitious and frustrated VA buyers have walked down this path before you. I encourage your enthusiasm, so I'm going to clearly describe the challenges you face as you pursue your goal of a home you can truly call your own. There are some narrow paths through these challenges… this dream can become a reality, especially with persistence. However, approaching your journey with eyes wide open will be necessary for your survival and ultimately, your success.
When trying to borrow money to buy a piece of land and build a home using your VA Home loan Benefit, you're going to take a giant leap forward when you understand what the lender is up against when trying to help you. Making these loans is risky business. Ready? There's a lot right here to get your arms around… let me show you how this works…
Get your free copy of my book
Avoiding Mistakes & CRUSHING Your Deals Using Your VA Loan
The VA Guarantee Works FOR You
OK, stick with me… to chase this dream of building your home, it's important to understand how "VA Guaranty" on "VA Construction Financing" minimizes the risk for the lender. Let's define the VA Guaranty. The VA Guaranty binds The U.S. Dept. of Veterans Affairs and a lender together for the purposes of reducing the lender's risk. Lenders are institutional, private enterprise, for-profit, non-government entities – typically a bank or mortgage company. When the loan package meets their VA loan underwriting guidelines, the VA will protect the first 25% of the loan balance against loss, should you, the borrower fail to repay the loan.
If the borrower defaults on the payments, the lender will foreclose on the property and may suffer a loss when the home is resold. Hopefully, the loss will be less than 25% of the original loan balance. In this case, the mechanism between the VA and the lender will have performed as planned. The VA loan guaranty is paid for from an "insurance pool" funded by the "VA Funding Fee." This is an insurance premium or fee that is added to your loan balance, and then directly paid to the VA from the lender after funding. Because it is part of the loan balance, it is paid for over the life of the loan by you, the borrower. This mechanism is your gift! Without it, nothing good happens.
The Lender's Risk / Reward Profit Motive… Use This to Your Advantage
Lenders making VA loans operate from self-interest. They are primarily motivated by earning a profit. When deciding to make a loan or not, no "charitable thoughts" are part of the process. Again, VA loans are not provided directly from the government. And because lenders are not willing to undertake unreasonable risks, it is very difficult… but not impossible… for you to get VA construction financing or a VA construction loan. So it really boils down to this: From their perspective, if they have to foreclose, what combination of their risks and concerns below would have to happen to cause a loan loss to exceed the 25% VA Loan Guaranty? When you attack your goal understanding the risks they take, and you figure all this stuff out, you just might win!
VA Lenders are Concerned About Foreclosing on an Incomplete Project
Consider the realities of launching a significant construction project such as building a house. An owner or lender in this case, has to make the money available to buy a piece of land. They hope that the land and eventually the newly built home doesn't lose value during construction. Construction can take six to twelve months or more. And the entire piece of real estate only achieves its highest value when the construction is complete. Because the VA borrower, you will typically want to finance 100% of the land and construction costs – the finished value, the lender assumes all of the risk that the entire project gets completed according to plans. If it doesn't get completed as planned and there's a problem with some aspect of the transaction, the lender may have to foreclose on a partially constructed home. The current value of the project at that time is VERY difficult to determine – a lender's worst nightmare. A lender does NOT want to foreclose and own this one! A real estate investor would likely be the only buyer next in line, and that investor would want a deep discount to purchase the property. Keep reading… you'll need to know all the ins-and-outs if you're going to tame this beast!
VA Lenders Are Concerned About the Accuracy of the Appraisal
With any construction loan, an appraiser needs to be hired up front. The appraiser will add together the appraised land value to the architect's plans of the home. In comparing recent property sales to the land plus the prospective completed home, the appraiser will arrive at a total value of the property when completed. Again, all of this is done in the beginning, before loan approval, long before the construction gets started. You would think this might be an easy task. However, the appraiser has to use recent comparable sales of "like properties" in the "neighborhood" that the subject property is to be located in.
The big problem exists when these construction projects are conceived in less populated areas. These are communities often with little sales activity due to a more rural location. And in these locations, the housing "density" is sparse because of larger parcels of land. In this situation, properties are much further apart and selling less frequently than in suburban areas. As a result, finding comparable sales that meet ideal, typical appraisal guidelines can be very difficult. Without a high frequency of geographically concentrated recent comparable sales, the appraiser will have insufficient data to arrive at a concrete potential value of the completed home.
TIP: Identify an area that has an ideal "blend" of open space, yet has enough housing density to produce frequent comparable sales within a few miles.
The appraiser will be more than happy to submit a completed appraisal report and get paid. However, the data on that report could bring an abrupt halt to your adventure, or it could be pleasing to the lender, leading to success in your quest to actually fund a VA construction lo
VA Lenders Are Concerned About Excessive Acreage
Concerns also exist regarding the land value vs. the value of the "improvements." The improvements are all the dwellings and amenities built on or into the land. Too much land skews the relationship of land value vs. the dwelling value on the total appraisal value. It's very difficult for a lender to get comfortable with an appraisal and property that has too much land and too little home.
As an example, a property with a 1000 square foot home built on a 20 acre parcel is not going to be easily financed. Whereas a 2500 square foot home built on less than five acres is going to have a much better chance at getting a loan.
Land only prices and values tend to be more volatile over time. Recognizing this, lenders don't like taking risks on homes with lots of acreage and small dwellings. They prefer the opposite: big dwellings and less land – less risk.
TIP: Keep your acreage under five acres. This will also produce better comparable sales because smaller properties sell more frequently.
n our market in Southern California, there is tremendous housing density. Yet, on a home in say, Ramona or Alpine, just outside of the densely populated areas in San Diego County, appraisals can be difficult for these reasons mentioned. This is a point of frustration for our VA borrowers who are abundant in San Diego. You may want to build in a more rural setting. But don't give up on your dreams… remember, you're getting the secrets to success here, so keep drinking it in… keep reading.
VA Lenders Are Concerned About Your Contractor / Builder
A lender doing any volume in VA construction loans has to create systems to manage a whole list of separate risks including qualifying the contractor who will be hired for construction. In a typical conventional construction loan where a large down payment is required to either buy the land or obtain construction financing or both, tons of documentation is necessary from the contractor. Underwriters want resumes, referrals from previous projects, licenses, insurance, bonding, etc. There is a very serious vetting process that takes place as part of the construction loan underwriting process. What about the actual execution of the construction project? The contractor has to complete the house in the prescribed time frame (6-12 months), on budget and in the manner in which the plans describe. Well… uh… do you know anyone who has ever had a problem with a contractor or construction project? It's a given if you do enough construction and renovation business.
TIP: Find an incredibly reputable builder if you really want this to happen!
VA Lenders Are Concerned About Your Stability as a Borrower
There are potential risks to consider regarding you, the borrower. Will you maintain your credit and income qualifications over the 6-12 months that it takes to complete the project and beyond? What if you lose your job? Or what if you have a serious health issues and your finances and credit suffer? A lot can happen in people's lives during this time frame.
What if you have just enough income to qualify at current rates and rates go up rapidly during the year that it takes to build the house, will this disqualify you? I've witnessed rates rise by 1.50% in just five weeks! Borrowers typically don't lock in a rate in for a year, although you can at great expense. If there's one constant on most borrower's lives, it's change!
TIP: Be conservative about your expectations of what you can qualify for and afford.
VA Lenders Prefer Reducing Their Risk with Two Step Construction Loans
In conventional (not VA) construction financing, there are typically two types of construction loans or processes. The first and much more common construction loan process is a two step process. The first step is the construction financing. This loan is wholly and separately underwritten for its own merits for profit and its associated risks of loss. When the construction of the home is complete, the second step or "permanent financing" is applied for separately. It is underwritten, funded, and closed in the same way all other conventional loans are performed. This loan pays off the construction loan. This two step closing process breaks the risk associated with the entire project into two separate pieces.
The second type of conventional construction loan in the marketplace is a single step or "single-close" loan called a "construction-to-permanent" loan. As of the second edition of this book in 2016, one source and only one source that we are aware of is attempting to fund "VA construction-to-permanent," single-close loans. Many of the same risks as outlined above need to be addressed by the lender to make a success of their VA construction lending business. It's difficult, but it is possible for you too.
Beware… Be Informed…
Unfortunately, there is a lot of misleading information online regarding this subject of VA construction loans and VA construction financing. With the limited information from the U.S. Department of Veterans Affairs available on the va.gov site, you might be led to believe that these loans readily exist. And when you search for information online, it's not uncommon for lenders to "bait" you with advertisements, where they initially dangle a carrot of the possibility of a VA construction loan to get your attention. Then once they have your attention and get your hopes up, they glaze over the reality of what it takes to accomplish this feat. Or worse, they try to "switch" your attention to applying for a typical VA loan. I guess they hope you change your mind about your dreams of building a home, and that you return to them to discuss a typical VA loan for a typical home purchase.
Finally… How to Get What You Want Using Your VA Home Loan Benefit
It is important that you get this information… get the facts now, and that you understand the challenges you face right from the start. Again, VA construction financing or a VA construction loan is a rare breed indeed. Its reality for you is directly related to reducing the risks for the lender. It can be done under the right circumstances. So now what do you do?
So Cal VA Homes was created for the purpose of expanding and enhancing options for the VA home buyer. Our innovations and commitment have created possibilities and results for active military and Veteran home buyers that didn't previously exist. This can be especially true if your are a move-up buyer, selling your current home and buying a bigger home.
Two possibilities exist for you in your pursuit to utilize your VA Home Loan Benefit to achieve a custom, newly constructed home.
Your first option is to utilize our source for a single-close construction-to-permanent VA loan. Again, all the right circumstances must exist to minimize the lender's risk for you to achieve success. Your second option is to take advantage of our So Cal VA Homes' Dreamweaver Home Purchase Process. Both are valuable options.
With the Dreamweaver Home Purchase Process, you tell us where you want to live and the ideal elements and amenities you want your home to have. In very simple terms without getting into the extensive details, So Cal VA Homes can then purchase the lot and build the home you desire with our cash. You can literally build your custom house for zero down and zero closing. When the construction is fully completed, the home will be transferred (sold) to you utilizing your VA financing to conclude the purchase.
This is a TALL order… and it may sound too good to be true. To achieve success in this process, many of the same circumstances which limit our risk must be present. That said, if you view the video testimonials on our website, you'll see the results we've delivered for our clients. We'll go way beyond the "extra mile," if we think we can make your goals a reality.
Your next step is to call (949) 268-7742 and tell is what you have in mind. Please share your dream with us, frankly, that's what we live for…
Respectfully,

Founder, SoCalVAHomes.org;
President, One Touch Lending.com.
25 Year, VA Approved Industry Veteran;
Author: Avoiding Mistakes & CRUSHING Your Deals Using Your VA Loan
Get your free copy of our
VA Home Buyer's Readiness Kit
As Seen on ABC 10 5:00 O'Clock News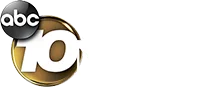 Watch what our clients are saying about us