Refinance Your VA Home Loan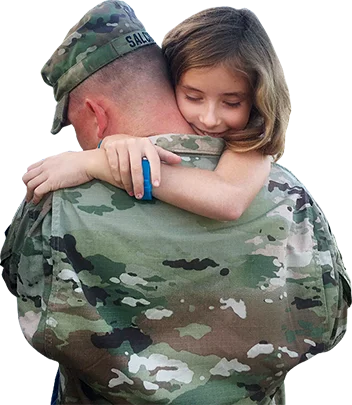 About Refinancing Your VA Loan With Us
o Cal VA Homes was founded as a result of information we gathered and "un-met needs we discovered" as we refinanced hundreds of Active Military and Veteran clients in California.
Essentially, meeting your needs produced a whole new understanding, respect and compassion for helping our men and women who serve – and a whole new company! (to help our clients BUY homes) Don't enter the market blindly and unarmed…
From 21 years of real estate and lending experience, much of which has been devoted to exclusively serving Active Military and Veteran clients after 9-11, So Cal VA Homes was born in 2011.
Our mortgage company, doing business as One Touch Lending, founded in 1996 as D.P.S. Financial Services, Inc. is the financing arm for So Cal VA Homes. One Touch Lending and Peter Van Brady provide all VA loan programs which will meet your goals.
Words From a Satisfied Client
Streamline Refinance Opportunities Can Achieve Any of Your Needs
Reductions Can Include:
Reduce your fixed rate – (Fixed rate to fixed rate reduction)

Reduce your payments with a 3YR or 5YR fixed rate – (Fixed rate to ARM rate reduction)

Convert your ARM to the long-term security of a 30YR Fixed Rate
All Streamline Refinancing programs require limited documentation (IRRRL – Interest Rate Reduction Refinance Loan)
Results are quickly and easily achieved because:
No appraisal is required

No paystubs or income documentation

No bank statements are required

Credit score minimum requirements can often be as low as 580.
In addition to limited documentation, your hassle-free new loan can provide you with:
The option to bypass TWO months of mortgage payments!

Get an immediate Escrow Impound Account Refund (as much as $3900.00!)

Get an extra $6000.00 for home improvements
Also available is a VA Cash–Out loan for debt consolidation, home improvement and other needs for cash:
100% financing (100% loan-to-value of your home) is available using your VA benefit!

Funding Fee exemption for you if you are receiving VA disability
---
Call a Sr. VA Home Loan Technician now for immediate assistance
As Seen on ABC 10 5:00 O'Clock News