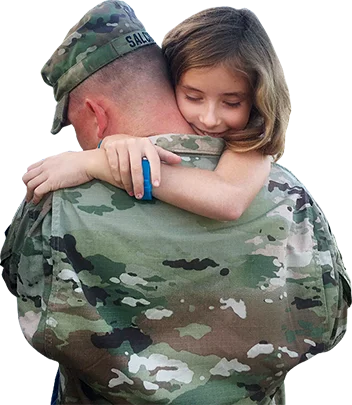 Do you believe your credit needs to be improved before you buy a home?
We've discovered that most of our clients who believe this is the case are incorrect!  Peter Van Brady wrote a chapter all about this in his book. The Chapter is called, "Don't Cry Over Your Credit!"
Before making incorrect assumptions about your credit…a self-imposed judgement, without a complete command of the subject – a lack of knowledge base, we suggest that you discuss your concerns with one of our skilled Sr. VA loan technicians.  Call us today at 949-268-7742.  
One of our courteous staff members will help you arrive at one of these three conclusions:
Your credit is perfectly acceptable right now to go ahead and purchase a home and still get a great rate!

We're recommending a few, easy "self-help" D.I.Y. credit enhancement solutions that you can quickly implement and get immediate results (30-90 days).  You'll then be fully prepared to purchase a home.

We're recommending a long-term credit repair strategy that you can implement yourself or hire one of our preferred vendors to assist you with.
THE MOST IMPORTANT MESSAGE
:
Don't assume you have a universal knowledge regarding this very technical subject of improving your credit!  We've had calls from countless Veterans who have made tons of mistakes, such as paying off collection accounts.  Consult professionals. Consultations with SoCalVAHomes are free of charge, and so is the credit report, if you chose to obtain your credit report.
Call us today at 949-268-7742
As Seen on ABC 10 5:00 O'Clock News